Girls' tennis team having a successful season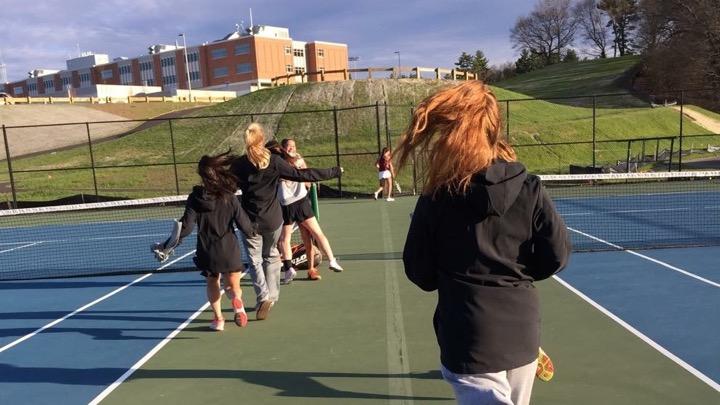 The WHS girl's tennis team has kicked off the season with a 7-1 record, as well as going 5-0 in the DCL small division.
The team is led by captains Elena Erdekian, Arielle Friedman and Allie Kunen and is coached by Erin Reeves in her eighth season. The team has been successful this season due to their depth.
"We are very strong in all the singles positions, and our doubles teams have really come together and had some great wins," Reeves said.
According to Reeves, as of now, they don't have any specific weaknesses.
"It's just up to everyone to execute like I know they can. Everyone has really owned and embraced their role," Reeves said.
Junior Izzy Essi has been a star player since her freshman year. She is ranked 15th in New England in the U18 division. Last year she made it to the North finals in the individual tournament.
"Having her on the team really impacts the rest of the line up since everyone is playing in exactly the right spot," Reeves said.
Reeves has notices a lot of growth in her players. According to her, senior Cate Ruland has significantly improved from last season.
"She moved up from JV last year and over the course of the year really improved her game," Reeves said. "She and Allie Kunen have made a really solid second doubles team."
The win over powerhouse Concord-Carlisle was a highlight for the team. Sophomore Audrey Camacho scored the winning point before the team stormed the court to congratulate her.
"We went in there knowing we could compete with them and came away with a very exciting 3-2 win that took a few hours to achieve," Reeves said. "CC has been defending state champs for years, and in my eight years of coaching Wayland, we had never beaten them."
Reeves continues to look forward to the rest of the season.
"I think [beating CC] showed the girls that we can really make some noise in the state tournament if we keep working hard," Reeves said. "It will be really exciting to see where the season takes us."
About the Contributor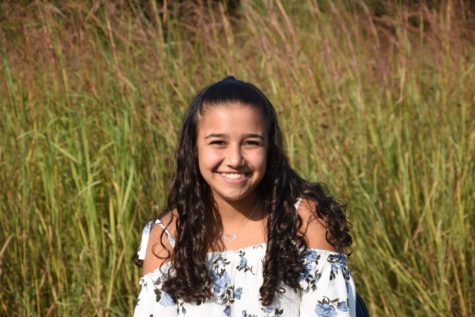 Jackie Stoller, Sports Editor
Jackie Stoller is a senior and a third year journalist for WSPN. She has been a staff reporter and a copy editor, and this year she is a sports editor....