"Girls Only" weight room hours instituted at WHS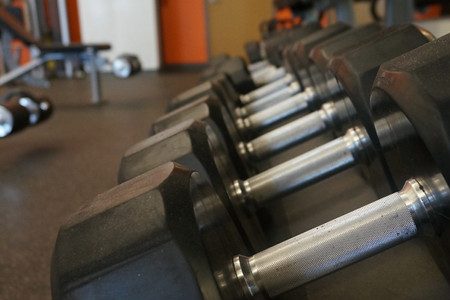 Starting this fall, the WHS wellness department has instituted a "girls only" block of time in the school's weight room. Only female students, staff and faculty may use the weight room on Tuesdays and Thursdays from 2:15 p.m to 3 p.m.
The department created the program for many reasons, the most prominent being that many female students had expressed discomfort with working out with many boys in the weight room at the same time.
"Just looking at the numbers from last year, we're trying to increase the number of females that use the fitness room. The fact is that some of them don't want to go in there because the boys are in there," wellness director Scott Parseghian said.
The addition of the "girls only" hours in the weight room has piqued the interest of many WHS students.
"I think that it's a really good decision on the part of the school. I feel like girls are often intimidated to go to the weight room because there are a lot of boys who spend a lot of time in the weight room and they're better at lifting weights," junior Elizabeth Greenberg said. "It's really important for girls to get strength training in to enhance their athletic experience. I think providing a safe environment for [girls] to do this is a really good idea."
"I think it's a great opportunity for girls because it gives [girls] better opportunities to train in the offseason and prepare to win during the season," senior Jack Fletcher said. "It's important that we give our male and female athletes equal chances to succeed."
On the other side of the issue, some students expressed the opinion that implementing "girls only" hours in the weight room will be detrimental to WHS athletics as a whole.
"I think that it's a double standard," junior Jeff Prince said. "The weight room is already an open space for everyone, and in the past it's been comfortable and effective with females and males working out at the same time."
The current plan is to test the "girls only" hours this fall to see if there is an increase in girls and women using the weight room during those hours.
"If nothing changes and it's the same girls that were in there when the boys were there, we'll probably end up getting rid of it," Parseghian said.