Students and staff discuss schoolwork assigned over vacation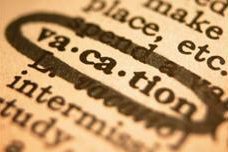 This October will see students enjoying a series of vacation days scattered across the month. After school did not meet on Rosh Hashanah on the third of October, an even longer break approached only a week later. Columbus Day and Yom Kippur both have vacation days, and given that they are celebrated on Monday and Wednesday of the same week, the superintendent allotted a third day off in between.
Wayland Public Schools has respected these holidays for years, but many faculty describe this 5-day break as unprecedented outside of the official seasonal breaks.
"I do think this one is different from a normal three-day weekend," Spanish teacher Jessica Skehan said.
Longer breaks can be disruptive to teaching – students may forget what was learned in the lessons prior to the break, and this may make it difficult to move along in the curriculum. However, it is unclear how this 5-day break in the midst of the quarter will affect students learning. Several teachers and students commented on how they perceive the break in regards to their teaching and learning experiences, respectively.
"The long breaks pose minimal issues and minimal challenges," history teacher David Schmirer said. "The reality is that in the end, we're all going to meet for 180 days one way or another over the course of the school year."
Math teacher Janet Manning voiced a similar opinion.
"I think with this long break, it's really just one extra day that we have off," Manning said. "I think it would be more difficult coming back for one day – teaching for one day – and then having another day off."
Skehan shared a different sentiment.
"The [break] that we had this past week was manageable; I do feel like I'm cramming in work this week so that I can give the kids a break," Skehan said.
Skehan indicates that the break has made the curriculum in the weeks leading up to it more rushed.
"I've set it up so that I am done with units and certain lessons, so I can give my students the break," Skehan said.
Principal Allyson Mizoguchi spoke about doing things differently this year to help teachers plan their curriculum.
"What the administration has done differently, and what might feel different to the faculty, is we have tried to be much more clear and timely with our messaging to staff about upcoming dates that are impacted [by religious holidays] for their advanced planning," Mizoguchi said.
Students that were interviewed agreed that they looked forward to the break.
"I think it will be a benefit because it's a nice mind break from all the quizzes and tests and homework assignments that have been coming in rapidly," freshman Mallory Leonard said.
All three teachers stated that they would not be assigning homework over the break, but there is currently no policy about assigning homework over religious holidays.
"This is not a written policy, but it is a practice. We have always tried to be mindful of preserving family time during religious holidays by not assigning homework due, or having tests and quizzes, on the day right after a religious holiday," Mizoguchi said.
Mizoguchi indicates that no homework being assigned over religious holidays needs to be a collective effort.
"This kind of practice only really works when everyone abides by it," she said.
Students said that despite any faculty practices against assigning work, they had definitely been given assignments on these holidays in the past.
"I've definitely received work over the Jewish holidays," sophomore Casey Ross said.
Ross, who celebrates these holidays, commented on his experience doing work while celebrating.
"I can get it done, and I understand why they might assign it," Ross said. However, he didn't think that there should be work assigned. "It is a time to decompress and forget about all of the stress… and it is a religious holiday."
About the Contributor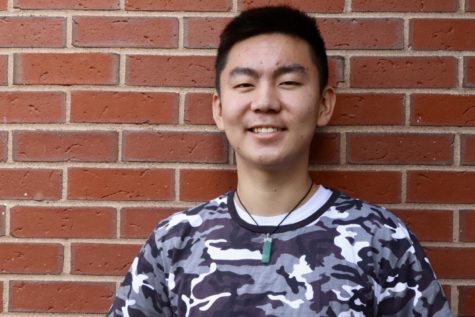 Kevin Wang, Editor-In-Chief
Kevin Wang, Class of 2020, is an editor-in-chief of WSPN, and this is his fourth year on the staff. He is captain of Wayland's Speech & Debate team,...