2016-2017 Boston Celtics Preview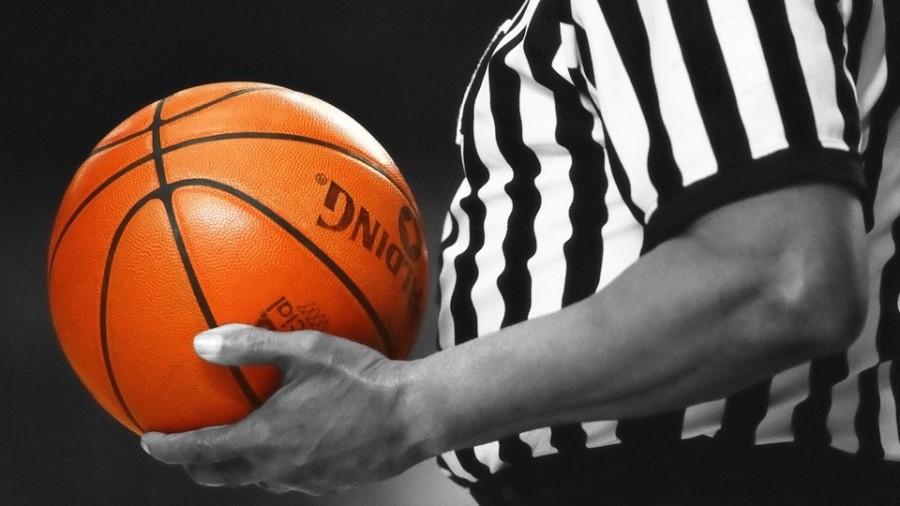 Additions & Losses:
In case you missed it, the NBA Kevin Durant sweepstakes didn't go very well for the Boston Celtics. They brought in NFL superstar Tom Brady to try and sway the free agent to come to Beantown, but he ultimately chose to join the Golden State Warriors in a very surprising and controversial move.
However, the Celtics did land a very promising consolation prize in center Al Horford, who consistently performed very well across the board for the Atlanta Hawks during the 2015-2016 season. Horford averaged 15.2 points, 7.3 rebounds, and 1.5 blocks in all 82 games while simultaneously making 50% of his field goals and 80% of his free throws. The four-time All-Star also logged 13 points, 9 boards, and one block and steal apiece in only 21 minutes against the Brooklyn Nets in an October 2016 preseason game. The efficient production and strong inside presence that Horford provides is the star power the Celtics have been seeking for so long since Kevin Garnett's departure back in 2013.
In fact, some analysts have even claimed Horford to be the best Celtics acquisition in franchise history, which seems mind-boggling at first given the C's rich history in winning championships. But delving into Boston's acquisition history shows that literally all of their best players were either drafted or traded for. Hall of Famers Bill Russell, Bob Cousy, Dave Cowens, John Havlicek, Larry Bird, and Kevin McHale were all picked up through the draft (future HOFer Paul Pierce was drafted, too) and the Celtics traded for superstars Robert Parish, Ray Allen, and Kevin Garnett. The only free agent player the Celtics signed who actually provided a prominent presence was a 34-year old Dominique Wilkins, who led the 1994 squad to an 8th-seed playoff berth and a first-round exit. So in a way, Al Horford actually has quite a strong case as the greatest Celtic ever who was signed in free agency.
Regarding other roster changes made this summer, the C's added wing Gerald Green, which was a smart, low-risk, and high reward move. They also drafted standout rookie Jaylen Brown with the third pick. On the other hand, the Celtics lost both point forward Evan Turner and big man Jared Sullinger in free agency to the Portland Trail Blazers and the Toronto Raptors, respectively. Fortunately for the Celtics, the emergence of the young Jae Crowder and the addition of Horford allows head coach Brad Stevens to easily wave them good-bye without any real worries.
Players to Watch:
Jaylen Brown: The 19-year old rookie provided promising stat-lines during several offseason exhibition games. Brown averaged 16 points, 6.2 rebounds, 1.3 assists, and 2.3 steals throughout six Summer League games. Against real NBA competition, the UC Berkeley product posted 12 points, 5 rebounds, and one steal in an October 6th preseason contest.
"I like his progress, I like what he's done so far," Stevens said of Brown on "NESN Live." During the 2016-2017 season, he'll almost certainly be Crowder's backup at the small forward position.
Terry Rozier: The Celtics point guard put up poor numbers during the 2015-2016 season, but signs point to a breakout season this year. Why? Increased playing time combined with promising flashes of brilliance means results. Rozier will likely enjoy a significant increase in minutes since he's no longer the number four option at his position now that Turner has headed out to Portland. The 22-year old sophomore also averaged 19.2 points, six rebounds, and 3.8 assists per game over the course of the Summer League.
Rozier's bump in minutes and his outstanding Summer League performance should translate to solid NBA production. "He's really, really improved as a shooter and scorer, and that's been something that he's worked hard on. So he's a grinder," Stevens said of Rozier to CBS Boston. Combine this with fellow guard Marcus Smart's ankle injury and Rozier will be the first guard off the bench with plenty of bubbling athleticism to spend.
Season Schedule Preview & Predictions:
Games to Watch:
Cleveland Cavaliers @ Boston Celtics
8:00 pm ET, Thursday, Nov. 3
Quicken Loans Arena, Cleveland, OH
TV: TNT
The Celtics trying to defeat megastar LeBron James and the defending champions is like trying to reach the cookie jar at the top of the fridge as an eight-year-old. It's a huge stretch, but the reward is so, so, worth it. If Stevens' squad can pull out a win against the Cavs this early in the season it will be a massive confidence boost and resonate throughout the season.
Golden State Warriors @ Boston Celtics
8:00 pm ET, Friday, Nov. 18
TD Garden, Boston, MA
TV: ESPN, CSNHD
The first matchup between the superstar-loaded Warriors and the grind-it-out Celtics will pump up massive hype and fat ticket prices. The C's managed to edge out a win against the 73-9 Warriors last year, and are definitely looking to do it again this time around. The matchup will showcase the impacts of both Horford and Durant to their respective teams.
Toronto Raptors @ Boston Celtics
7:30 pm ET, Friday, Dec. 9
TD Garden, Boston, MA
TV: CSNHD
This will be the inaugural contest between the divisional rivals and the likely number two and three seeds. Sullinger will be returning to Beantown and Celtics star Isaiah Thomas will be facing off against his counterpart in the Raptors' Kyle Lowry. A decisive victory for either team will serve as a strong precedent for future matchups throughout the rest of the season.
Los Angeles Laker @ Boston Celtics
8:00 pm ET, Friday, Feb. 3
TD Garden, Boston, MA
TV: ESPN, CSNHD
Although the classic rivalry between the Lakers and Celtics has degenerated over the past few years, the 2016 draft provided both teams with fresh new potential in the forms of Brandon Ingram and Brown. Both play the small forward position and you should look out for Stevens and Lakers head coach Luke Walton to let them strut their stuff against each other during the majority of the night.
Season Predictions:
Three members of WSPN's sports section voice their predictions on the Celtics' 2016-2017 record, their seeding, and how deep their playoff run will be.
Regular Season:
Charlie Moore: 58-24 record, 2nd seed
Duncan Stephenson: 51-31 record, 3rd seed
Kevin Wang: 54-28 record, 3rd seed
Playoffs:
Moore: Lose in the Eastern Conference Finals
Stephenson: Lose in the Eastern Conference Finals
Wang: Lose in the Eastern Conference Finals
About the Writer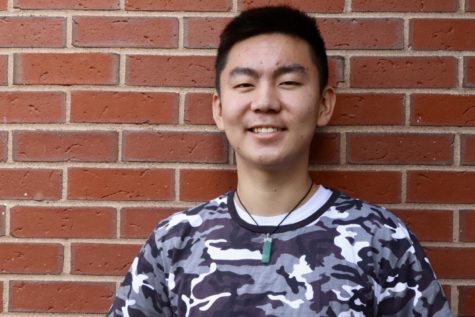 Kevin Wang, Editor-In-Chief
Kevin Wang, Class of 2020, is an editor-in-chief of WSPN, and this is his fourth year on the staff. He is captain of Wayland's Speech & Debate team,...