Coyotes a threat to pets in Wayland
Wayland High School freshman Jane Greenaway meanders through the fields at Heard Farm, walking with her two dogs. The bright jingle of her dogs' collars is cut short as the dogs pause with ears perked and hackles raised, staring ahead. Some distance away, Jane spots the unmistakable red-grey fur and canine features of a coyote.
Encounters like these are not an uncommon occurrence here in Wayland. For many years now, residents have reported seeing coyotes in backyards, nearby when walking their dogs, and even through the windows of their cars as they drive through town.
"There's always coyotes in this area. They're year-round residents," Lieutenant Patrick Swanick of the Wayland Police Department said. "We've talked with people from the environmental police, and they said they generally have a 2-mile area and run patrol and let them live in that area. They're [in] a lot of the wooded areas."
Swanick indicated that the department's officers have heard about coyotes near the Sandy Brook Country Club, Rice Road, Route 20, and possibly even behind Wayland Middle School.
Currently, it is believed that we do not have a large pack of coyotes running around Wayland. Swanick noted that he's only had single sightings and that people usually see individual coyotes rather than pairs or groups.
Although coyotes are usually spotted alone, they're still predators and are always looking for potential meals. The small animals that you would allow outside, or ones that wander outside on their own, are at risk.
"[Coyotes] are hungry and are looking for food. They're known to feed on small cats and dogs," Swanick said. He also recommended that you should always bring a flashlight if your pet needs to go out at night.
Unfortunately for freshman Robert Glazer, one of his cats fell victim to a coyote.
"Oliver was an outdoor cat. He had plenty of encounters with coyotes," Glazer said. Earlier this fall, Glazer noticed a coyote "chilling" in his backyard at the same time Oliver was walking around.
Sadly, Glazer believes the two had an encounter and Oliver was eaten by the coyote.
"Later, we saw bones and stuff, and [Oliver] never came back. [The coyote] ate the cat," Glazer said.
In stark contrast to that particular anecdote, Greenaway's latest coyote encounter on Oct. 16 played out differently. She was walking her dogs when she noticed the coyote, but she didn't need to defend her pets or herself at all.
"My dogs chased away the coyotes," Greenaway said. "They have little trails [that] go into the woods. My dogs chased [the coyotes] into there."
If one were to encounter a coyote, the safest bet would be to try to drive it away in order to minimize damage. Swanick provided basic guidance on how to ensure one's security.
"If you see a coyote, what you want to do is clap your hands and make some noise and yell. Its natural instinct will be to run away or to leave," Swanick said.
About the Contributors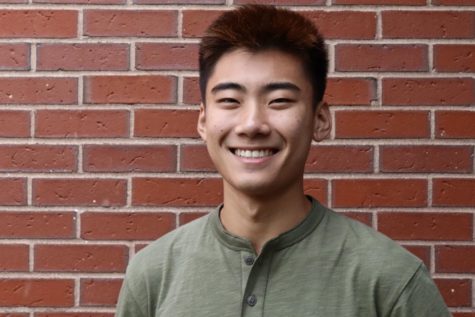 Kyle Chen, Opinion Editor
Kyle Chen, Class of 2020, is the opinion section editor for WSPN, and this is his fourth year on the staff. Kyle is the captain of the cross-country team...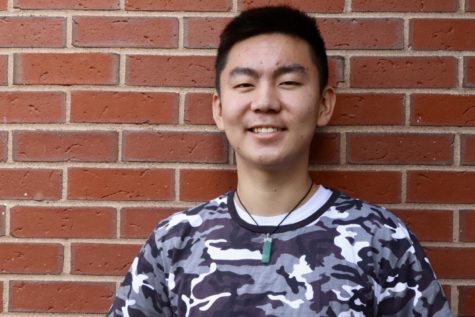 Kevin Wang, Editor-In-Chief
Kevin Wang, Class of 2020, is an editor-in-chief of WSPN, and this is his fourth year on the staff. He is captain of Wayland's Speech & Debate team,...