Warrior Weekly: Week 9 NFL Picks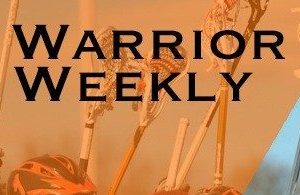 Starting with this post, I will be predicting the winner of every NFL game of each week, and add a blurb and a score prediction to the three that I deem to be the most important games of the week. I will not be making my picks against the spread, I will simply predict the winner, and for the three featured games, the score as well.
Atlanta Falcons vs. Tampa Bay Buccaneers, Thursday Night Football, 8:30 pm
This is an important divisional matchup, with Tampa Bay trailing Atlanta by two games in the standings coming into this week. If the Bucs must win this game in order to stay within striking distance of the Falcons, as a win by Atlanta would give them a three game lead going to start the 2nd half of the regular season, which would probably be too much ground for Jameis Winston and Co. to make up. Atlanta boasts the most explosive offense in football, and even with a suspect defense, I'll give them the win at Tampa Bay.
Falcons 34, Buccaneers 24
Indianapolis Colts vs. Green Bay Packers, 4:25 pm
Both of these teams have had somewhat disappointing seasons thus far, with the Colts two games under .500 and the Packers only being able to muster up a 4-3 record. Andrew Luck going up against Aaron Rodgers is a great quarterback matchup, as this game could very well be a shootout. If that's the case, I'll take the home team. Rodgers, although he has had an up and down season, plays amazing at Lambeau field. The health of receivers T.Y. Hilton (Colts), Randall Cobb (Packers), and Ty Montgomery (Packers) will be a big factor in this game. When in doubt, take Rodgers at home.
Colts 24, Packers 34
Denver Broncos vs. Oakland Raiders, Sunday Night Football, 8:30 pm
This is going to be a great game. Both teams come in with a 6-2 record, tied for first place in the AFC west. Currently, the Broncos are the AFC's #2 seed, but the Raiders hope to take control of that spot with a win at home. But this game is more than just a battle for playoff positioning. The Raiders, who haven't been competitive for over a decade will try to show the rest of the league that they are officially a contender by beating a perennial power in the Broncos. An Oakland win would mark a shift in power in the AFC west, with the Raiders taking over for Denver, who has won the division in recent years. Oakland's young and talented quarterback Derek Carr, who has shown himself to be an MVP candidate with 17 TD passes and only 3 INTs, will be going up against the best defense in the NFL. What a matchup. I can't wait.
Broncos 20, Raiders 23
Remaining Games (winners in bold):
New York Jets vs. Miami Dolphins, 1:00 pm
Pittsburgh Steelers vs. Baltimore Ravens, 1:00 pm
Minnesota Vikings vs. Detroit Lions, 1:00 pm
Jacksonville Jaguars vs. Kansas City Chiefs, 1:00 pm
Dallas Cowboys vs. Cleveland Browns, 1:00 pm
Philadelphia Eagles vs. New York Giants, 1:00 pm
Carolina Panthers vs. Los Angeles Rams, 4:05 pm
New Orleans Saints vs. San Francisco 49ers, 4:05 pm
Tennessee Titans vs. San Diego Chargers, 4:25 pm
Buffalo Bills vs. Seattle Seahawks, Monday Night Football, 8:30 pm
About the Writer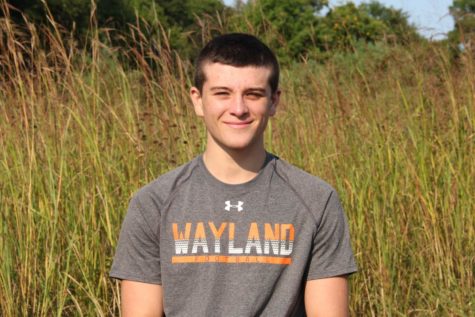 Duncan Stephenson, Editor-In-Chief
Duncan Stephenson is a senior at Wayland High School. He is one of three editor-in-chiefs of WSPN. This is his fourth year writing for the publication....