News Brief: bell schedule and preview for speaker on 11/29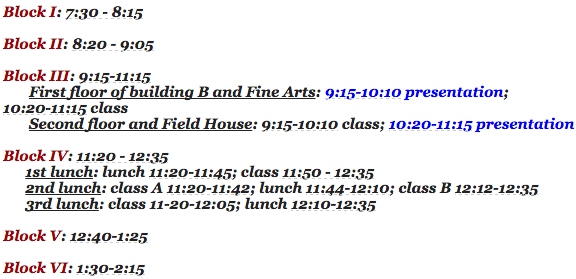 Bell Schedule for Tuesday, Nov. 29: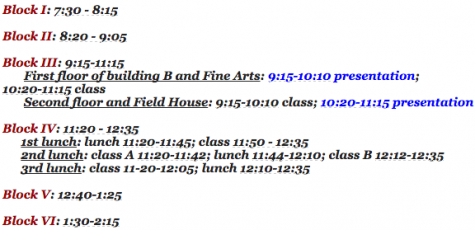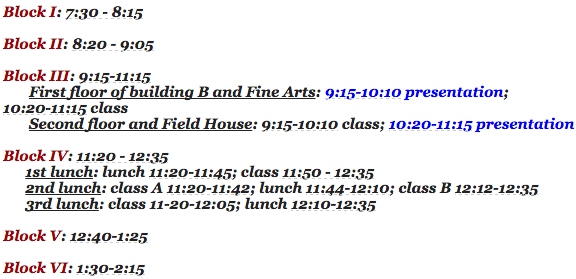 On Nov. 29, Ty Sells from Youth-To-Youth is coming to speak about healthy choices and making good decisions to the entire school. There will be two different assemblies depending on your third period class. Nov. 29 is a F day. There will also be an evening program hosted by Sells that is tailored towards parents.
Principal Allyson Mizoguchi wrote in a press release,
"WaylandCares and Friends of Youth & Family Services will be hosting Youth to Youth's highly sought after motivational speaker and Prevention Specialist, Ty Sells. Ty will be speaking with all Wayland High School students during the day and with parents in the evening."
Director of Training for Youth to Youth International, Ty Sells has been assisting communities and schools in their prevention and youth leadership programs for over 27 years. Ty will be presenting the The Power of Acceptance, a fun, youth – oriented presentation that challenges young people to make positive choices in regard to alcohol, tobacco, and other drugs. The presentation is focused on the positive side of being drug free as opposed to the negative consequences of choosing to use.
In the evening, Ty will offer suggestion to parents on ways to work with their kids to connect and help them make good decisions and positive ways to influence their behavior and choices. Along with making the audience laugh as they learn, Ty will bring tips and suggestions on how to help our youth through this challenging time. Join WaylandCares for a fun, inspiring discussion on how to connect with our youth. This program is open to the public and for parents of high school and middle school age youth."