Teachers from around the world: English teacher Sara Snow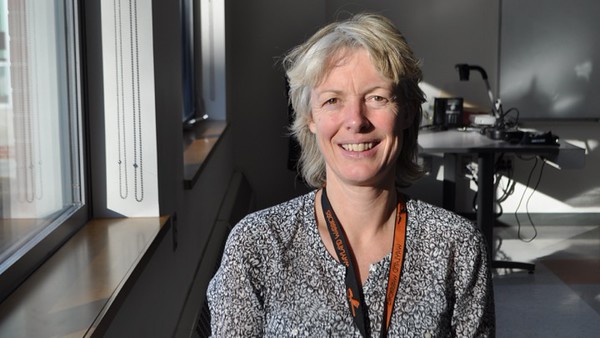 WSPN'S Naomi Lathan and Charlie Moore are writing a series about teachers who immigrated to the U.S. and their experiences. Check out WSPN next week to read about math teacher Hannah Marton.
Sara Snow watches as her students live through their days as American high school students, but she has never attended an American high school herself. She was born and raised in South London, and went through the British school system. She attended university in London, and now teaches English at WHS.
Snow came to the US with her husband who grew up in the Boston area. She later decided she wanted to become a teacher and reflected on her educational experience.
"I've had such a such a great education in England," Snow said. "I really feel like I've had the best education, and anything I've ever done has gone back to my education."
After having four children, Snow decided she wanted to teach.
"I wanted to explore the idea of sharing with a wider group. I also really enjoyed interacting with high school age; I really love interacting with teenagers," Snow said.
So Snow applied for her masters' in education at Harvard University's School of Education.
"Harvard is a year of really intensive work; there was absolutely no way I could've done it with four kids, so I didn't go," Snow said.
Snow still wanted to teach, so she then applied to Lesley College. She loved that Lesley College allowed students to study part time. She got her masters' in education in about three years and soon afterwards got licensed to teach.
According to Snow, the education system in England allows older students to drop classes they have less interest in. There, students can choose and specialize what they want to do at a much earlier age. Here in the U.S. students begin to specialize their studies in college.
"What I really regret dropping is biology. I didn't even do biology O levels," Snow said.
O levels, short for ordinary levels, are the standardized tests that students take at age fifteen. Then later on, at age eighteen, students take A levels or advanced levels.
"The difference is that by the time you get to A levels, which is the last two years of high school, you are literally down to three or four subjects, so if you wanted to give up history, or chemistry, or math, you can actually not study math in the last two years of high school," Snow said.
Snow is very happy she has come here to the U.S and to the Boston area.
"If I had stayed in England, I would've stayed in the same circle of friends, doing the same things, the same goals, same ambitions, so coming to America really forced me to change and renew and reevaluate myself; it's taught me to be more open minded and to have a more tolerant point of view," Snow said.