Opinion: Let the princess find her princess charming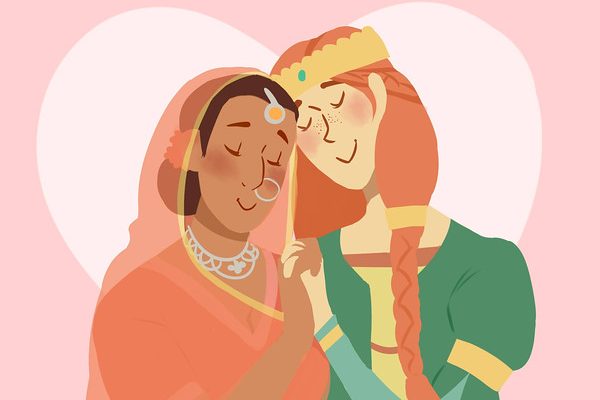 Hang on for a minute...we're trying to find some more stories you might like.
Overjoyed mice wave goodbye to Cinderella as her coach rolls away after the wedding. Cinderella leans forward to share a kiss with her beloved — a stranger. Even as a child, I was never thrilled by the prince in Cinderella. Like many Disney princes, he offers little personality and serves as a nonentity for the princess to marry.
Why does Walt Disney Pictures conform and toss a prince into every princess movie? Obviously little girls are watching for the princess. Often, the story would be more original and relatable for girls if the princess married another princess.
Little girls know that more princesses = more dresses and more fun. So why not two princesses who like each other? Eventually, Disney will crack and add a same-sex relationship, since that's the most logical and fun way to add more princesses.
Everyone loves a good romance, and there's nothing more sweet than two girls kissing. Unless those girls are fluffy bunnies. But anyways, the movie will be extraordinarily cute because the girls can start off as friends and then keep getting closer. The adorable plot possibilities are endless.
Two princesses are better than one. At the end of the movie Frozen, Elsa and Anna save the day together, deserting the cliché of a man rescuing the princess. This plot twist helped Frozen become the most lucrative animated film of all time, grossing more than $1.2 billion. Clearly, a film that features two young women can make bank.
I acknowledge that Walt Disney Pictures is a business and that their objective is to fill movie theaters. A film with LGBT characters would hurt Disney's reputation among conservative viewers, especially in countries where being gay is illegal or a taboo. But it would also attract a huge audience of LGBT families and individuals who want more representation. Just my friends and I would be enough to fill a movie theater.
Also, a little scandal is good for business. I can picture the Fox News headlines now, "Disney Pushes the Gay Agenda Too Far." Everyone will be gossiping about the new movie with two girls kissing. People will be losing their glass slippers running to buy tickets.
Walt Disney Pictures creates the movies that people demand. So here I am, clamoring for change. If Disney expects me to pay $12.50 for a movie ticket, there'd better be some girl-on-girl fairytale endings coming true tonight. I'm not alone; the hashtag #GetElsaAGirlfriend is trending.
I am confident that Disney will create a movie that features a same-sex couple within the next 25 years. But I plead for that day to come sooner. After all, a girl shouldn't have to wait this long for her princess.
Opinion articles written by staff members represent their personal views. The opinions expressed do not necessarily represent WSPN as a publication.