Winter Sports Preview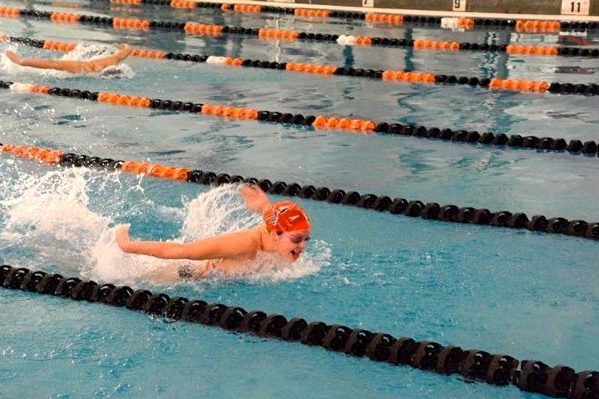 Hockey:
Last winter, the Boys' Hockey team capped off a 14-7-4 regular season with an impressive tournament run. The Warriors won the MIAA Division III North Championship, but fell short in the State semifinals. After graduating last year's seniors, the team hopes to see some of their underclassmen step into larger roles. Senior Captain Andrew Ludwig looks to be a force between the pipes once again, while the Warriors will continue to lead a stout defense with Christian Boschetto (senior), Michael Jones (junior), and Jack Crowley (sophomore). Standout players from last year include Ludwig with a 1.86 goals against average, and Joe Lyons (junior), who scored 13 goals and tallied 10 assists last Winter. As Ludwig puts it, the team's only focus right now is on winning their first game of the season. The Warriors will take things one game at a time.
Players to Watch: Andrew Ludwig, Christian Boschetto, Michael Jones and Jack Crowley
Wrestling:
Last year, the wrestling team went undefeated, finishing with a record of 21-0. They also won the Division 3 state dual-meet championship, as well as the MIAA Division 3 state championship. This season, the team hopes to repeat as state champions behind the leadership of team captains Jakob Warner, Brendan Kiernan, and Cam Anzivino.
Players to Watch: Jakob Warner (senior), Brendan Kiernan (senior), and Cam Anzivino (senior)
Swimming and Diving:
In the winter of 2015-2016, the boys' swimming team had a record of 14-3, finishing 2nd in the state competition. The girls' team went 12-5 on the season, finishing 8th at states. This year, coach Mike Foley hopes for everyone to individually improve over the season and have fun doing so. Because swimming is a heavily team oriented sport, the Warriors will need everyone to do well in order to score high and place well on the rankings. With a very strong lineup, Foley says the team will have many swimmers to look out for.
Players to watch (Boys' Team): Sean Devlin (junior), Edmond Giang (sophomore), Emerson Kiefer (sophomore)
Players to watch (Girls' Team): Abby Stoller (senior), Kirsten Grazewski (senior), Emma Blahut (senior), Callie Junkin (senior)
Indoor Track:
In the 2015-2016 winter track season, the boys' team finished the season with a record of 1-5 in meets. The girls' team went 2-2-1, tieing one of their meets in what Coach Galalis says is the only tie in his entire track experience. The two teams together were able to send athletes to the state divisional meet in eight different events. Galalis says his primary goal is to help every athlete improve their personal records during the season. After that, Galalis hopes to try to win as many meets as possible and to qualify as many athletes for states as they can.
Players to Watch (Girls' Team): Sheryl Chin (senior), Christina Goldin (senior), Nyah Webb (senior), Aliyah Glover (senior)
Players to Watch (Boys' Team): Addison Kay (senior), Tim Dowling (senior)
Boys Varsity Basketball:
In the 2015-2016 boys' varsity basketball season, the team went 4-14. The team was not able to make the playoffs with their record. Coach Doherty is hopeful to get back into the making the state tournament, and getting far in it. With graduating 12 seniors, there are lots of open spots for talent on the roster. Because of the so few returning players, captains will not be chosen until the teams are selected.
Players to Watch: Derek Bonner (senior), Zac Ward (senior), and Oliver Moody (junior)
Girls' Varsity Basketball:
Last winter, the girls varsity basketball team had a record of 14-6 during the regular season. They won their first playoff game against Auburn and made it to the quarterfinals where they lost to Groton Dunstable. Coach Cosenza is determined to defend their DCL league title. Last year was the first time in many years that they won the DCL title.
Players to watch: Darby Leid (junior), Ellery Kiefer (senior), and Naomi Lathan (junior)