NFL Wildcard Playoff Predictions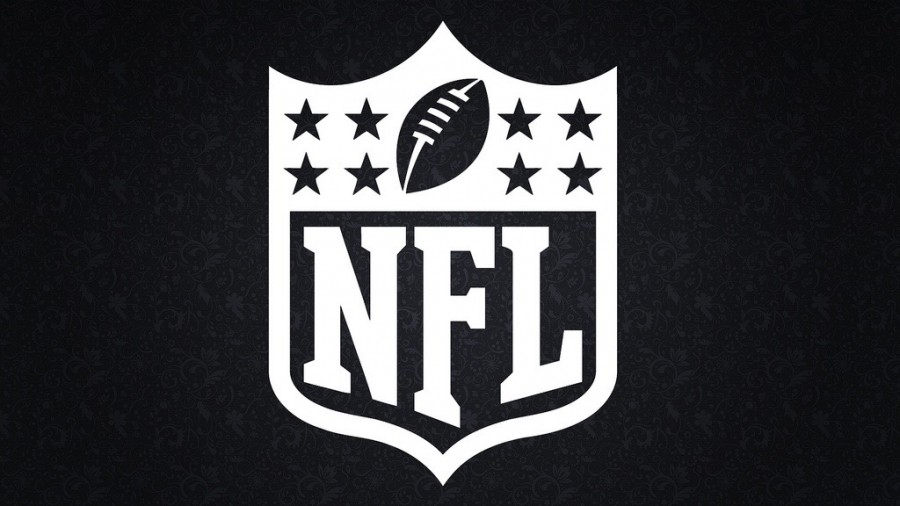 Oakland Raiders vs. Houston Texans (HOU -3.5)
Saturday, January 7th, 4:35 pm, ABC
Charlie Moore
Both teams had fairly strong seasons and are looking to move on to the divisional round. The Raiders had one of the strongest seasons in the NFL, going 12-4 and clinching their first playoff berth since 2002. But, in week 16, QB Derek Carr broke his fibula, ending his season and his chances of winning the MVP. The Raiders will start rookie 4th round pick Connor Cook, who has never started a game in his career. Oakland was looking very favorable to make a nice run at the playoffs, but their QB situation is way too dire for them to continue as they had. On the other hand, Houston's quarterback situation isn't exactly perfect either; the Texans have Brock Osweiler, the most expensive bust of 2016, taking their snaps. The only reason I like the Texans for this pitiful QB matchup is how strong Houston's defense has been this past season and especially week 11, when they took a few bites out of the Raiders offensive line. Look for Jadeveon Clowney to stop any and all run game and maybe throw in a sack or two. When Cook can get it off I have faith Houston's secondary will be able to lock down any air game. Houston better enjoy this defensive shootout because they don't look primed to go much farther after this.
Key Matchup: Oakland running game vs. Texans' defensive front
Pick: Texans (-3.5)
Detroit Lions vs. Seattle Seahawks (SEA -8)
Saturday, January 7th, 8:15pm, NBC
Duncan Stephenson
This game is going to be closer than people think. This is not the same Seahawk team that dominated the NFC in years past. They can't run the ball, Russell Wilson put up the worst numbers of his career and they lost their best defensive player (safety Earl Thomas) to a season-ending injury. That being said, they're playing in Seattle, and will enjoy one of the best home field advantages in the NFL. Detroit has had an interesting season so far, with eight of their nine regular season wins coming as a result of 4th quarter comebacks. They've been outscored on the season (-12 point differential), and have been suspect on the road (3-5 record this season). But, they did win nine games, and QB Matthew Stafford had one of the best seasons of his career. Seattle will win, but I'll take the eight points.
Key Matchup: Matthew Stafford vs. Seattle's Secondary
Pick: Lions (+8)
Miami Dolphins vs. Pittsburgh Steelers (PIT -10)
Sunday, January 8th, 1:05 pm, CBS
Charlie Moore
The Miami Dolphins look to repeat their week 6 victory against the 11-5 Pittsburgh Steelers. Whatever voodoo rituals they're doing down in Pittsburgh, it seems to be working, for the second year in a row the Steelers have drawn a second string QB for their first round (the Bengals were without Andy Dalton last year). Matt Moore, Miami's backup hasn't been shabby whatsoever, winning two of three games, only losing to the Patriots. The Steelers have arguably the most dynamic QB, RB, and WR combo in the league with Ben Roethlisberger, Le'veon Bell, and Antonio Bell. The Steelers have a very talented offense and a young receiving core. Pittsburgh's Achilles' heel has to be their aging defensive line and inconsistent secondary. The last time the Dolphins and Steelers met, Dolphins Jay Ajayi walked, or rather, ran all over the Steelers front seven, resulting in a 30-15 blow out that really should've been closer to 40-15. If the Steelers can neutralize Ajayi a little better this time around, Pittsburgh really shouldn't have much trouble making the Dolphins look like goldfish. The Steelers will win, just not by 10+.
Key Matchup: Matt Moore vs. Steelers' secondary
Pick: Dolphins (-10)
New York Giants vs. Green Bay Packers (GB -4.5)
Sunday, January 8th, 4:40 pm, FOX
Duncan Stephenson
The last two seasons in which the Giants won the Super Bowl, in 2007 and 2011, they got playoff wins at Lambeau field. They were underdogs in both, and Eli Manning was their quarterback. Manning hasn't played particularly well this year, but he has Odell Beckham Jr. and a great defense. If they're going to win, their offense must come alive. They haven't scored 20+ points since week 12, and that game was against the Browns. Fortunately, their defense has been hot, as they trail only New England in points allowed on the season. Speaking of hot, Aaron Rodgers is on fire. The Packers have won six straight games, with Rodgers throwing 15 TDs against 0 INTs over that stretch. If the Giants are to win, the must disrupt Rodgers in the pocket, and run the ball successfully on offense, shortening the game and keeping the ball out of Rodgers' hands.
Key Matchup: Giants' defensive front vs. Green Bay's' offensive line
Pick: Giants (+4.5)
About the Writers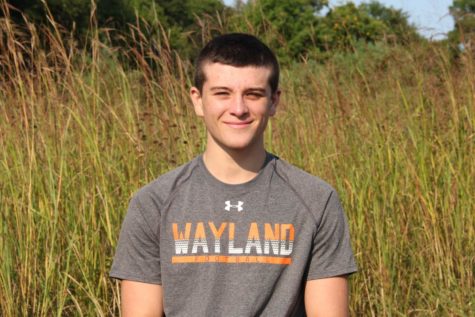 Duncan Stephenson, Editor-In-Chief
Duncan Stephenson is a senior at Wayland High School. He is one of three editor-in-chiefs of WSPN. This is his fourth year writing for the publication....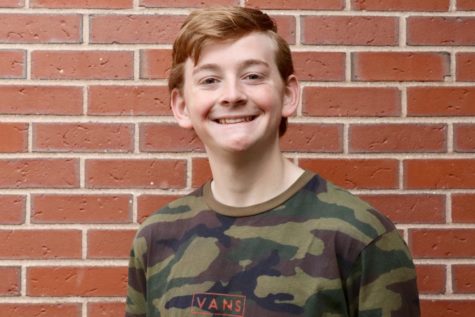 Charlie Moore, Editor-In-Chief





Charlie Moore, class of 2020, is a fourth-year journalism student and fourth-year reporter for WSPN. He is a Co-Editor-in-Cheif for WSPN. In...