Updated: Mid-Year Exam Schedule 2017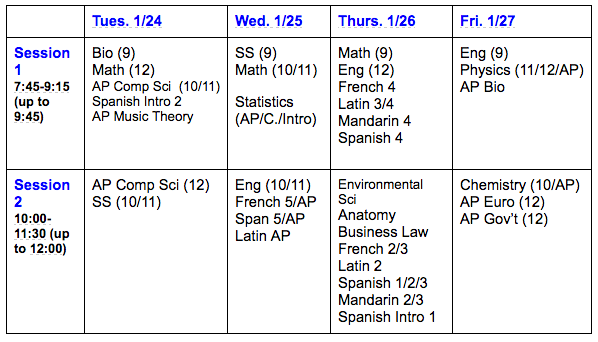 Above is the new mid-year exam schedule, which WHS Principal Allyson Mizoguchi sent to students. Exams will take place from Tuesday, Jan. 24 to Friday, Jan. 27. The only major change to the schedule compared to previous years was the change of Monday, usually a testing day, to be a regular "F" Day.
Update: On Wednesday, January 18, Assistant Principal Ethan Dolleman sent the full schedule, including exam classroom numbers, to students. Dolleman also noted that both the snack bar and the deli of the cafeteria will be open for student purchases.