Trump's Cabinet: Part One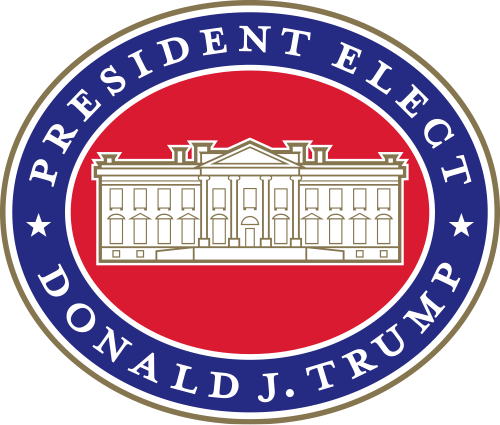 WSPN's Nathan Zhao and Kevin Wang preview the cabinet and cabinet nominees of United States President-Elect Donald Trump.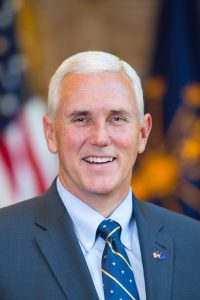 Credit: Courtesy of Wikipedia
Vice President Mike Pence
Appointment to Cabinet
In July 2016 at the Republican National Convention, Republican Mike Pence was selected as the now president-elect Donald Trump's running mate. Along with Trump, Pence became Vice President-elect on Nov. 8 when the Republican ticket defeated the the Democratic ticket of Hillary Clinton and Tim Kaine. Pence will assume his position at the White House on Jan. 20.
Other Notable Candidates for Cabinet Position
Chris Christie, New Jersey Governor (2010-present)
Newt Gingrich, Former Speaker of the United States House of Representatives (1995-99)
Career Accomplishments & Events
Pence became a law attorney after graduating from Indiana University's Robert H. McKinney School of Law in 1986. Since he had had political views and beliefs as early as his teen years, Pence decided to run for the House of Representatives in 1988, but lost against incumbent Democrat Phil Sharp. He quit his job to have a rematch with Sharp in 1990, but failed once again.
A decade later, Pence jump-started his political career by successfully running for Indiana's 2nd congressional district. A popular figure amongst Christian conservatives, he was re-elected four more times. Pence became the Republican Conference Chairman in 2009. Throughout his 12 years in the House of Representatives, Pence participated in the Judiciary Committee for five out of six two-year sessions.
In the spring of 2011, Pence declared that he would be running for Governor of Indiana in 2012. Although incumbent Republican governor Mitch Daniels, who was term-limited, was well-liked, Pence faced strong opposition in Democrat John R. Gregg. In the end, Pence managed to edge out Gregg by a measly 3.21%.
During Pence's term, Indiana's economy generally performed averagely. The unemployment rate was right around the country's mean; however, Indiana's GDP growth rate was the seventh-slowest in 2014. It expanded by only 0.4%, compared to the national average of 2.2%. Indiana's legislators did manage to slash income tax by 5% in 2013, along with entirely eliminating the inheritance tax. According to Speaker of the Indiana House of Representatives Brian Bosma, the reductions were the "largest tax cuts in [Indiana's] history."
As Governor, Pence supported traditional conservative views regarding educational issues. He mainly made moves to support voucher and charter schools, which are essentially private schools that receive government funding. Pence expanded Indiana's voucher program to become on of the largest in the nation, as Indiana spent approximately $53 million on the voucher system for the 2015-2016 school year. However, Pence has repeatedly opposed supporters of traditional public school funding and clashed with teacher unions.
In March 2015, Pence signed the Indiana Senate Bill 101 into law. The law stirred controversy and attracted national attention. Critics claimed that the wording of the law subtly encouraged the discrimination of the LGBT community. Apple CEO Tim Cook, the National Collegiate Athletic Association (NCAA) and Salesforce.com CEO Marc Benioff are just a few of the influential people and organizations that have spoke out against the law. Benioff also stated that Salesforce.com would halt expansion in Indiana at the time.
In 2016, Pence planned to run for his second term against Gregg in a rematch of the tight 2012 race, but withdrew when Trump declared he would be selecting him as his vice presidential candidate in July. Pence had previously endorsed Republican Ted Cruz for the presidential position prior to his selection as Trump's running mate.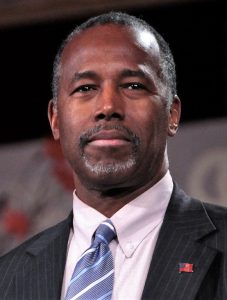 Credit: Courtesy of Wikipedia
Secretary of Housing and Urban Development (HUD): Ben Carson (Confirmed)
Appointment to Cabinet
On Dec. 5, 2016, Trump announced his nomination of retired neurosurgeon Ben Carson for HUD Secretary. Carson had allegedly refused a position in Trump's administration a few weeks prior. "Dr. Carson feels he has no government experience," Carson's business manager Armstrong Williams told The Hill. "The last thing he would want to do was take a position that could cripple the presidency."
Other Notable Candidates for Cabinet Position
Bob Woodson, founder and president of the National Center for Neighborhood Enterprise. He is also an adviser to current Speaker of the United States House of Representatives Paul Ryan.
Career Accomplishments and Events
Carson obtained an M.D. from the University of Michigan Medical School in 1977 and completed his residency at the John Hopkins University in 1983 as chief resident. In 1984, Carson was appointed as the university's Director of Pediatric Neurosurgery.
The surgery that rocketed Carson's career into fame in the medical field was the separation of the conjoined Binder twins in 1987. Patrick and Benjamin Binder were operated on by a 70-member surgical team led by Carson. Unfortunately, both twins were "far from normal" two years after the procedure and both were never able to care for themselves or speak. Carson went on to perform four more dangerous conjoined twin separation surgeries in the coming years with varying success.
In May 2015, Carson announced he would be entering the race for President of the United States. His campaign got off to a hot start with several hundred small businesses donating to his supporting Super PAC. However, it cooled and eventually died down when the media and public started delving deeper into his past, finding that he was an irrational, violent and angry individual as a young man. One story came out that Carson once tried to stab a close confidant when he changed the radio channel while in the car.
On Mar. 2, 2016, Carson dropped out of the race, stating that he felt there was no "political path forward" for him. Nine days later, he endorsed Trump for the presidential pick, calling him the "voice of the people." However, he did admit that he would've preferred somebody else, but believed Trump had the best chance at coming out on top at the end of the election.
On the issues:
Pro-life regarding abortion
Denies that humans cause climate change
Believes that the federal minimum wage of $7.25 an hour should be higher
Opposed the Trans-Pacific Partnership
Strongly opposed and condemned Obamacare
Opposed same-sex marriage
Opposed legalizing marijuana for recreational use
Accepts the idea of natural selection but believes there is a "wise creator" that gives species the ability to adapt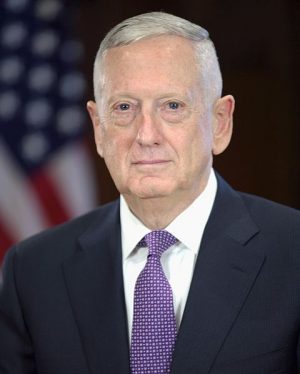 Credit: Courtesy of Wikipedia
Secretary of Defense: James N. Mattis (Confirmed)
Appointment to Cabinet
On Dec. 1, 2016, president-elect Donald Trump announced his selection of James N. Mattis for his nominee as United States Secretary of Defense. Trump announced the selection of Mattis, whom he called "Mad Dog Mattis," at a post-campaign "Thank You Tour" rally stop in Cincinnati, Ohio. Mattis is generally regarded to have views significantly opposing Trump's on defense and foreign policy. Mattis was approved on January 20, 2017 by the U.S. Senate on a vote of 98-1. Mattis was the first of Trump's cabinet to be approved.
Other Notable Candidates for Cabinet Position
Senator Jefferson Sessions from Alabama, who later was chosen to be Trump's nominee for Attorney General.
Senator Thomas Cotton from Arkansas, who served in the military for five years on active duty and for four years on reserve. At the age of 39, Cotton is the youngest current U.S. Senator.
Stephen Hadley, the former National Security Advisor to George W. Bush, who served in the military as an officer from 1972 to 1975.
Career Accomplishments and Events
Mattis was born in 1950 in Pullman, Washington. He enlisted in the United States Marine Corps in 1969 while pursuing a Bachelor of Arts in History at Central Washington University, which he earned the following year. During his service in the army, Mattis was generally regarded as an intellectual in the upper ranks, owning a personal library that once contained thousands of books.
Mattis served as a United States Marine Corps General as the 11th Commander of the United States Central Command from 2010 to 2013. Appointed by President Barack Obama, Mattis was responsible for directing military operations in the Middle East, Northeast Africa and Central Asia.
Prior to Obama appointing him to the Central Command, Mattis concurrently served as both the commander of the United States Joint Force (from 2007 to 2010) and as NATO's Supreme Allied Commander Transformation (from 2007 to 2009).
Since he retired from the military in 2013, Mattis' nomination will require a waiver or an amendment to the National Security Act of 1947, which requires seven years of time before retired military personnel can serve as Secretary of Defense.