Warrior Weekly: Patriots offseason guide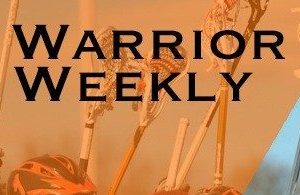 Shortly after his team hoisted their 5th lombardi trophy in 17 years, Patriots head coach Bill Belichick said "In all honesty, we're five weeks behind 30 teams in the league in preparing for the 2017 season."
Alright, Bill. Fine. Let's look ahead to the upcoming NFL offseason, in preparation for September 2017.
Here are three things the Patriots need to do if they want to repeat as Super Bowl champions:
#1: Re-sign Dont'a Hightower
Aside from Tom Brady and Rob Gronkowski, a strong argument can be made for Hightower being the Patriots' third most important player. Hightower is 26 years old, and is coming off of his 5th (and best) season in New England. The "quarterback" of Matt Patricia's defense, the Pro-Bowl inside linebacker wears the coveted green dot on his helmet, signifying that he is the player making all of the defensive calls. It there was one play this season that displayed Hightower's value to the Patriots, it was his strip sack of Matt Ryan in the 4th quarter of Super Bowl LI; a play that completely shifted the momentum of the game in New England's favor.
Bill Belichick has always prided himself with having a fundamentally sound defense, and that starts with being able to stop the run. This is another reason why Hightower is so valuable; having a linebacker that can come downhill and has the athleticism to run sideline to sideline is crucial to Belichick and Patricia.
Signing Hightower to a long-term deal is a must if the Patriots want to remain as Super Bowl contenders. In 2016, New England had the best scoring defense in the NFL, and Hightower was the heart and soul of that unit. Think of him as the Patriots' Teddy Bruschi 2.0. He is a vital piece to the championship puzzle.
#2: Franchise tag Malcolm Butler
Few thought that Butler would become a true #1 corner after his Super Bowl XLIX heroics, but sure enough, he did. A Pro-Bowler in 2015, Butler had a better season in 2016, yet was snubbed by Pro-Bowl voters. Nonetheless, Bill Belichick and Matt Patricia know how well Butler performed this year. He broke up 16 passes and intercepted four, along with providing excellent run support from the secondary. Week after week, Butler covered the opposing team's #1 wide receiver, and held most to sub-par yardage totals. Like Hightower, Butler is due for a big payday, but he'll have to wait until next year, as the Patriots will probably prioritize Hightower's big contract this offseason.
Fellow cornerback Logan Ryan is also a free agent, so New England would be smart to employ the franchise tag on Butler to ensure that at least one of their starting corners will return. Even with a potential franchise tag, Butler will still make almost $14 million in 2017, and then wll hopefully sign a long-term deal in the following free agency period.
#3: Trade Jimmy Garoppolo
I'll admit, this is a tough one. We all saw what "Jimmy G" is capable of in the first week and a half of the 2016 season, when he outplayed Carson Palmer in Arizona and tore apart the Miami Dolphins before injuring his shoulder prior to halftime. As much as I want the Patriots to hold onto him until Brady retires, it is starting to look like an unrealistic scenario. After the Super Bowl, it looks at if Brady has at least another three years of good football left, which would mean New England would have to re-sign Garappolo to a relatively large contract after next season (when he becomes a free agent). Even if the Patriots were willing to invest that much money in a backup quarterback, there is no guarantee Garappolo would want to return to New England. He would be able to get more money, and more immediate playing time if he left for a quarterback-needy team.
So, I say Belichick should try as hard as possible to trade Garoppolo in the next couple of months and acquire a high pick in the upcoming draft. The San Francisco 49ers (2nd overall pick), Chicago Bears (3rd overall pick), Cleveland Browns (1st and 12th overall picks), and Houston Texans (25th overall pick) have all expressed interest in Garoppolo. It is probably unreasonable to target either the 1st, 2nd, or 3rd overall picks in the draft, but receiving the 12th pick from Cleveland or the 25th pick from Houston is a possibility. Pulling the trigger on one of these potential trades would allow the Patriots to fill a big need at one of a couple of positions (defensive end, edge rusher, tight end, cornerback).
Essentially, the Patriots' decision on what to do with Garoppolo will come down to this question: would it be wiser to invest in the post-Brady era, or should New England double-down and do everything in their power to maximize the twilight years of Brady's career and take advantage of the hall of fame quarterback while his championship window is still open?
About the Writer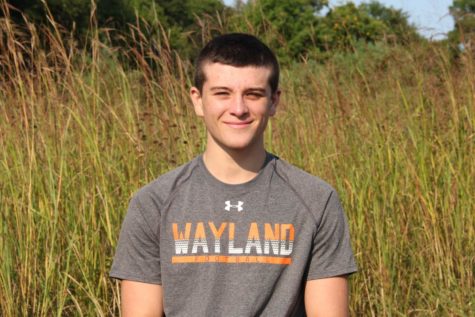 Duncan Stephenson, Editor-In-Chief
Duncan Stephenson is a senior at Wayland High School. He is one of three editor-in-chiefs of WSPN. This is his fourth year writing for the publication....