Trump's Cabinet: Part Three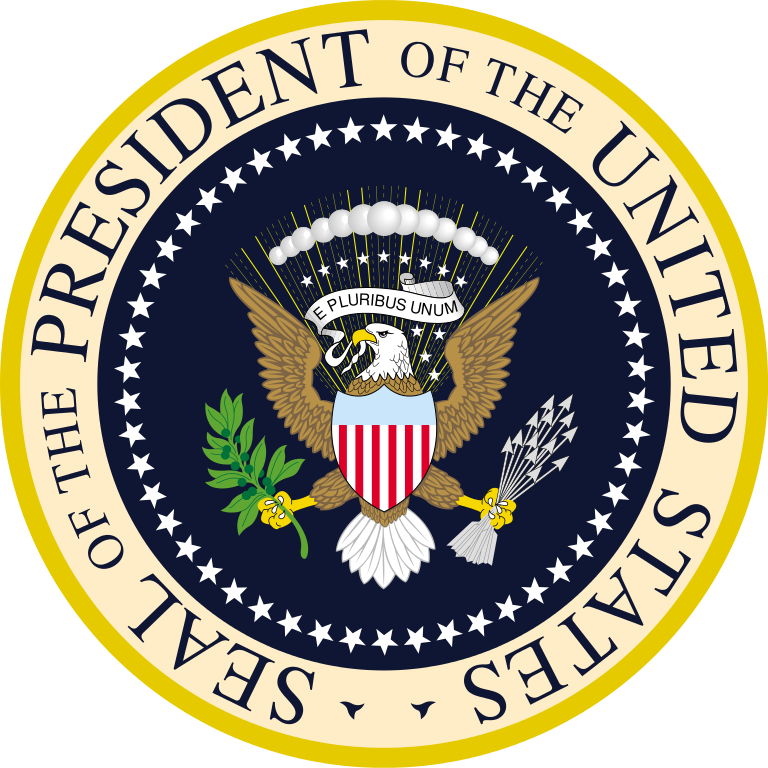 WSPN's Matt Karle and Kevin Wang conclude their preview of President Donald J. Trump's cabinet.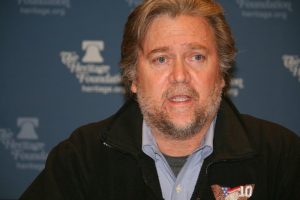 White House Chief Strategist Steve Bannon
Appointment to Cabinet
Stephen K. Bannon was appointed as then President-elect Donald Trump's White House Chief Strategist on Nov. 13, 2016. The position was created by Trump in 2016 and holds equivalent authority to the White House Chief of Staff. On Jan. 26, 2017, Trump signed a presidential memorandum that added the White House Chief Strategist and therefore Bannon to the United States National Security Council.
Career Accomplishments & Events
Prior to his roles in the Trump campaign and administration, Bannon has had careers in the military, investment banking, entertainment and media.
Bannon served as an officer in the United States Navy for seven years between 1976 and 1983.
After his years in the military, Bannon worked at Goldman Sachs and rose to the position of vice president. Several business partners at Goldman Sachs and Bannon left the company and formed the investment bank Bannon & Co. in 1990. In 1998, the French multinational banking and financial services company Société Générale purchased Bannon & Co.
Between 1991 and 2016, Bannon produced 18 films. Bannon was also a part of the founding board of the Breitbart News Network, which was created in 2005 by Andrew Breitbart. After Breitbart's death in March 2012, Bannon became chairman of the company. In 2016, Bannon described Breitbart News as "the platform for the alt-right."
Starting on Aug. 17, 2016, Bannon took a hiatus from serving as chairman of Breitbart News when Trump appointed him as executive chairman of his presidential campaign.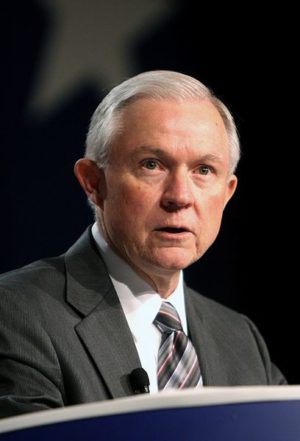 Credit: Gage Skidmore [CC BY-SA 3.0 http://creativecommons.org/licenses/by-sa/3.0)], via Wikimedia Commons
Attorney General Jefferson Sessions
Appointment to Cabinet
Jefferson Sessions was nominated for Attorney General of the United States on Nov. 18, 2016. On Jan. 10, 2017, the Senate Judiciary Committee commenced hearings for his nomination, and approved it on Feb. 1 by a vote of 11 to 9. He subsequently faced the full Senate, and was confirmed on Feb. 8 by a vote of 52 to 47. The previous day the Sessions confirmation had received attention after Senate Majority Leader Mitch McConnell stopped Senator Elizabeth Warren from reading a letter from Coretta Scott King which had been written in opposition of Sessions nomination as a federal judge in 1986.
Career Accomplishments & Events
Sessions has been politically involved for decades. In the 1960's, while studying at Huntingdon College, Sessions was an active member of the Young Republicans. After graduating from the University of Alabama School of Law, Sessions entered private practice, but after only two years, in 1975, Sessions became an Assistant US Attorney for the Southern district of Alabama. After six years, Sessions was nominated to become the US Attorney for the Southern District of Alabama, a position which he held for 12 years.
In 1986, Sessions was nominated to be a judge of the US District Court for the Southern District of Alabama. However, his nomination received opposition from various civil rights groups, and several other Department of Justice lawyers testified that Sessions had made racist remarks. Coretta Scott King also wrote to the Senate Judiciary Committee in opposition of the nomination. In the end, the Committee voted 10-8 against his nomination, resulting in the withdrawal of the nomination.
In 1994 Sessions became Attorney General of Alabama, and in 1996 he was elected as an Alabama Senator. Sessions was re-elected in 2002, 2008, and 2014.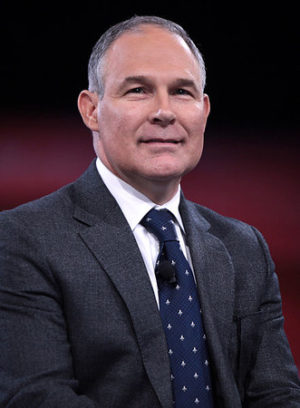 Credit: Gage Skidmore [CC BY-SA 3.0 http://creativecommons.org/licenses/by-sa/3.0)], via Wikimedia Commons
Administrator of the Environmental Protection Agency (EPA) Scott Pruitt
Appointment to Cabinet
Scott Pruitt was nominated for Administrator of the Environmental Protection Agency on Dec. 7, 2016. Pruitt's nomination was reviewed during hearings by both the members of the Environment and Public Works Committee, as well as by the Senate. On Feb. 17, the Senate confirmed Pruitt by a vote of 52-46. Senators Joe Manchin and Heidi Heitkamp were the sole Democrats to vote in favor, and Senators John McCain and Joe Donnelly did not vote at all. Pruitt was sworn in later that day.
Career Accomplishments & Events
Pruitt has been involved politically for years as both an attorney and a politician. He held private practice of law for five years until he was elected to the Oklahoma Senate in 1998. In 2001 Pruitt was selected to serve as the Republican whip. In 2003 he was selected to be the Republican Assistant Floor Leader, a position which he held until the end of his Senate tenure in 2006.
In 2010, Pruitt ran for Attorney General of Oklahoma, which he successfully won with well over half of the vote. In 2014, Pruitt ran unopposed and retained his position. During his tenure, Pruitt gained attention for his opposition to environmental reforms. He dissolved the Environmental Protection Unit in the Oklahoma Attorney General's office and sued the EPA a total of 13 times.
Pruitt co-authored an op-ed for the National Review in 2016 in which he wrote "That debate [on global warming] is far from settled. Scientists continue to disagree about the degree and extent of global warming and its connection to the actions of mankind."
According to the Chicago Tribune, Pruitt has received more than $300,000 from oil and gas companies for his campaigns.
About the Contributor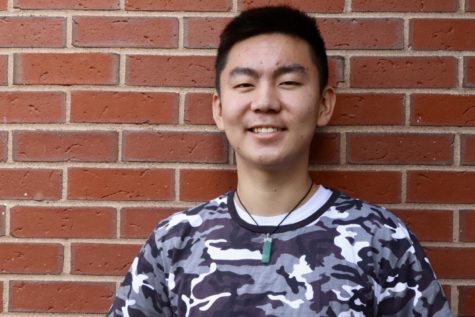 Kevin Wang, Editor-In-Chief
Kevin Wang, Class of 2020, is an editor-in-chief of WSPN, and this is his fourth year on the staff. He is captain of Wayland's Speech & Debate team,...