METCO marks 50th anniversary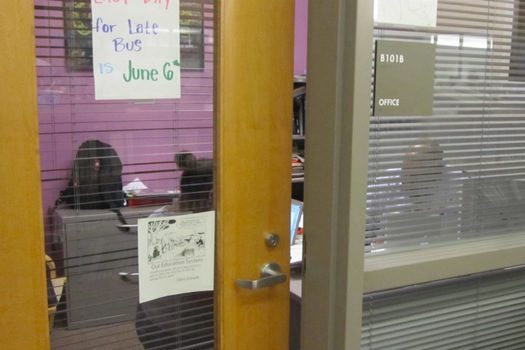 This year marks the 50th anniversary of the METCO program's existence in Massachusetts. METCO stands for Metropolitan Council for Educational Opportunity. The program is designed to promote diversity by integrating students from Boston into the suburbs. The program currently includes 34 districts in Greater Boston that receive students from the inner city.
When the program started in 1966, Wayland was not in the first wave but joined when the second wave started a few years later. "The goal was to diversify schools as well as to give students access to resources they may or may not have access to in Boston," WHS METCO coordinator Mark Liddell said.
To register for METCO, a family must apply to the central office in Boston, where the program's directors pick out random files and interview families.
Principal Allyson Mizoguchi also has a role in the METCO program. As principal, her responsibilities include supporting the students of METCO by advocating for certain programs or encouraging discussion of "difficult" topics such as microaggressions, indirect comments that, sometimes unintentionally, target marginalized groups.
WHS as a community addressed the issue of microaggressions in March 2015 when advisories viewed a video that a group of WHS students created, titled "I Too Am Wayland," which confronted racism and anti-LGBTQ sentiment at WHS. In the video, students held up signs bearing microaggressions that had been directed toward them. A group of students also posted their signs in hallways, starting a dialogue about respect and subconscious bias.
Mizoguchi still works hard to help Wayland resident students understand the experience of a METCO student, as well as encourage discussion of topics about race and culture between students.
"I see my role as being a resource to our Boston students. Someone who will listen, who will advocate, who will help with programming, who will try as avidly as I can to understand the experience of being a Boston resident student at Wayland High School and helping our students and our whole school community understand the experience of our Boston residence students," Mizoguchi said.
Mizoguchi's favorite part about METCO is the passion students bring to the program.
"It's hard to reflect over the years, but this moment in time feels very strong in the sense that some of our Boston resident students are true leaders who are very impassioned and are self-advocates. They have made me and other members of the community understand their experience better," Mizoguchi said. "I think that it's important for all of us to value and understand where all of our students have come from. Not every student who goes to Wayland High School lives in Wayland. Everyone has a different story."
To celebrate the 50th anniversary of METCO, Channel 5's Chronicle followed and filmed two siblings who are part of WHS' METCO program: freshman Jaden and senior Jenia Brewington. Jenia met the camera crew before she left for school and while at school.
To Jenia, METCO means opportunity. "I live about five minutes away from a school called the Burke. It has a poor reputation," Brewington said. "If I had been forced to go to the school, I wouldn't be getting close to the same caliber of education that I get here. It means a lot."