Spring Sports Preview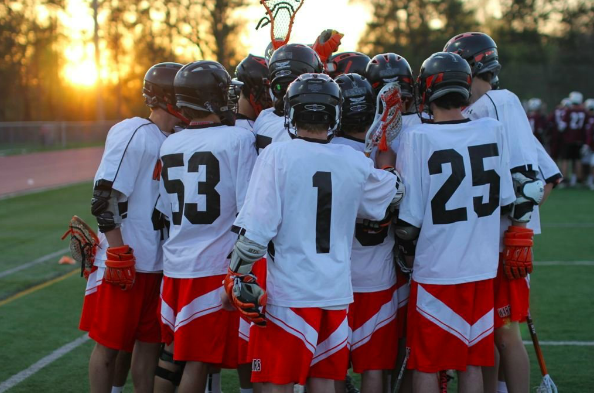 Boys' Lacrosse:
Last year was a disappointing season for the boys' team, as they finished with a 9-8 record and lost in the first round of the playoffs. This season, the boys hope to make a deeper postseason run and compete for a state championship.
Players to watch: Kyle Camphausen (junior), Everett Tillett (senior), Curran Murphy (senior), Ben Travis (junior)
Girls' Lacrosse:
Last spring, the girls' team posted a record of 16-6 and made it to the Division II East sectional final. This year, they hope to make it further in the tournament and win a DCL title.
Players to watch: Abby Stoller (senior), Kirsten Grazewski (senior), Jackie Stoller (junior)
Baseball:
The team struggled last spring, going 3-18 and failing to make the playoffs. This season, the boys' team hopes to reach the .500 mark and win 10 games, which will hopefully be good enough for a playoff berth.
Players to watch: Blase Cormier (senior), Christian Boschetto (senior), Ryan Tapply (junior)
Softball: 
Last year, the team had a tough season, posting a record of 0-16. They hope to improve their all-around play and their fundamentals, and win a couple DCL games, which is a particularly tough league in softball.
Players to watch: Emily Pappas (junior), Allison Leacu (sophomore), and Tamara Lord (senior)
Track and Field: 
The track and field had a mediocre season last spring, finishing with a record of 1-4. This season, each individual runner strives to beat their own personal records and to have a winning record overall.
Players to watch: Tim Dowling (senior), Addison Kay (senior), Sheryl Chin (senior), Fiona McHarg (junior)
Boys' Tennis:
Last year was a rebuilding year, with few players winning matches and more focus on technique. This year, the team's goal is to win states and improve its doubles results.
Players to watch: Charlie Sharton (senior), Jaylen Wang (junior) and Will Barton (sophomore)
Girls' Tennis:
A season ago, the girls' team won the North sectional championship. They hope to improve and win states this spring.
Players to watch: Izzy Essi (senior), Audrey Camacho (junior), Sydney Hsu (senior)
Sailing:
Last year's team racing record was 6-9, and they finished 5th of 11 teams in Division A. They also fleet raced, and came in 7th out of 24 teams at the last fleet racing regatta of the season. The team lost their strongest sailor to graduation, so their goal for this year is to have three strong varsity skippers. They hope to have a great season and build up experience on the team.
Three sailors to watch: Emily Wang (skipper, senior), Marlee Griffin (crew, junior), Dylan Rader (skipper, junior)
Girls' Crew:
Last season, the team came in 2nd at states, and hopes to improve off of that performance this coming spring. They also hope to compete in Nationals this season.
Players to watch: Mia Iannace (senior), Kate Maietta (sophomore), and Kyra Patterson (junior)