The superintendent search process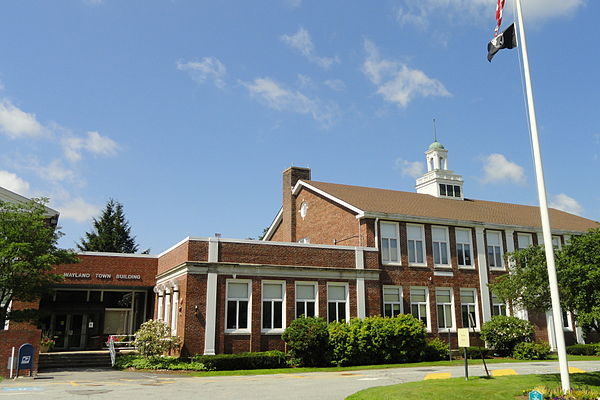 WSPN's Charlie Moore and Jay Abdella sat in on the WPS Superintendent of Schools Interviews held last week. They summarize each candidate as well as the entire search process.
Since WPS Superintendent of Schools Paul Stein announced his retirement at the end of the school year, the Wayland School Committee has worked on finding a new WPS Superintendent. From March 20 to 25, the Committee held four public hearings of their four different candidates for the job of the new superintendent. They interviewed Joyce Edwards, Sarah Ahearn, Patricia Kinsella and Arthur Unobskey.
On Sunday, March 26, one week ahead of the previously announced date, the school committee announced in a unanimous decision their choice of Arthur Unobskey to be Wayland's next Superintendent of Schools. Wayland Public Schools has officially entered negotiations for a salary and contract with Unobskey.
The entire search process began in October when Stein announced his retirement. After months of rigorous screening and conversation, the Wayland School Committee picked four finalist candidates.
During the week of March 20, each candidate had a tour of each school. This allowed the candidates to meet and answer questions from members of the school community, including students, teachers and administrators. Afterwards, each candidate sat down with the school committee one evening of the week on a public stage to answer the committee's questions on their own specific plans for Wayland.
Each candidate had some similar and some different policies and visions that they shared during the school committee's hour long round of questions. The public was also able to ask questions.
The first candidate to be interviewed was Edwards on Monday night. Edwards is currently the assistant superintendent of Franklin Public Schools, and mainly advocated her plans centered around continuing Wayland's reputation for high performance.
"[Wayland is] a high performing district; there's a lot of pride in the community, and I want to continue that," Edwards said.
Edwards also expressed his interest in a language immersion program, but for the most part spoke with the intention of creating a great environment for Wayland students to learn.
"I think [it is important to] create an environment where students can excel and reach their full potential artistically, athletically and academically. I would want to create a legacy [that] would [give] the perception of my helping students reach their full potential and excel in life," Edwards said.
The second candidate was Ahearn, who currently works as the assistant superintendent of Holliston Public Schools. Ahearn started out by teaching science and has gradually rose up the ranks from teacher to department head and currently to her current position of assistant superintendent.
According to Ahearn, her goal was influenced by the way students and teachers use technology in order to learn. Ahearn has had lots of previous experience with technology and students learning with it and claimed to want to bolster how students can learn with computers, iPads, SmartBoards, and other types of technology. Ahearn pulled her name out of consideration after accepting the superintendent position in another school district.
The next candidate was Kinsella, who is currently the assistant superintendent of Lincoln Public Schools. Kinsella had a plan for Wayland that would bolster students experience and make students appreciate their time here.
"I would love to be remembered as someone who helped young people and teachers do some things and have some experiences and really learn in ways that hadn't happened before and make them feel completely fulfilled," Kinsella said. "This is so so you as high school students [can] come out knowing something about who you are and what you're capable of that you hadn't known before. And that [is how] you [can] look back on your Wayland experience with great fondness." .
The final candidate, Unobskey, is currently the assistant superintendent of Gloucester Public Schools. Unobskey detailed his plan with making students exit Wayland with a 'coherent,' all-around education with tastes in all fields of learning.
"I want to continue the focus on serving all children successfully. [Also, I will]continue to grow the Arts program in a way that allows kids to continue to engage their classmates and not become isolated so they are really sharing their art and their writing," Unobskey said. "I would love to work with people and continue to develop a coherent approach on how kids learn how to write and how kids learn to do science."
All in all, Unobskey noted he wanted to build on what the teachers and administrators have developed.
"We have a coherent experience that all different kinds of kids can enjoy, and we can find ways that kids can express themselves to have different kinds of experiences," Unobskey said. "This is so you're not just a science kid, a math kid, or a kid who does well in sports. [This is so you can come to the table with a place where people want to create opportunities that aren't just reading something and taking [a] test. [I want to] build that ability for kids to take on projects where they solve a real world problem and apply what they know."