Boys' soccer team to be honored before Red Sox game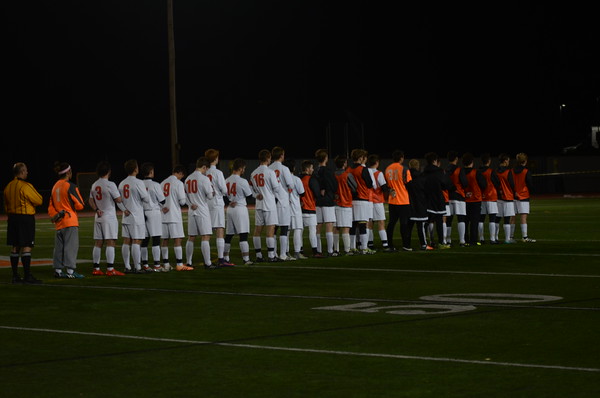 The varsity boys' soccer team will be honored at Fenway Park before the Red Sox game on Tuesday, April 11th. The team received the invitation because of their two state championship victories over the past three years.
Head coach David Gavron first heard of the opportunity from athletic director Heath Rollins.
"I thought that Mr. Rollins was playing with me, trying to make fun of me, and the fact that it seems like the celebration of the state title has gone on for months and months," Gavron said. "The Red Sox had contacted Mr. Rollins and he wanted to make sure that it was okay with me, and of course I jumped at the opportunity."
This is the first time that a team Gavron coaches has been invited to a professional game to be honored for their performance. It will also be a first for players. However, Gavron does not believe that the attention his players will receive will have a negative impact on the team chemistry.
"I don't think that this will cause much tension or pressure for the boys. The fact that they're together and they get to experience it together is just remarkable," Gavron said. "It's so exciting they have that opportunity. I think that Wayland is so supportive of any activities that students are involved in that I don't see them facing much tension or pressure with their peers."
Of course, being recognized as one of the top teams in the state, at a place like Fenway Park, will surely add pressure for the team to succeed in the coming years, right?
"It's nice to be flying under the radar, where you're not garnering a lot of attention, but it is going to be extremely difficult for us going forward for us to not get the attention of other teams, or the media," Gavron said. "Because no matter what happens, other teams and the media are going to say 'oh, they didn't [win a state title] this year' or 'oh, they [won a state title] again."
Gavron does not believe that it will affect his team's performance on the field.
"It's not going to add more pressure. We have high expectations every year, and if we prepare the way we need to prepare, then we can be successful again," Gavron said.
As for himself, Gavron prefers to deflect the attention and publicity to those that he thinks deserve it.
"I want attention for the school, attention for the boys. I don't need the attention as a coach… As long as we're bringing positive attention to the school and the work that they boys do, it's fine that we get attention," Gavron said. "Otherwise, just leave us alone and let us play soccer."
About the Contributor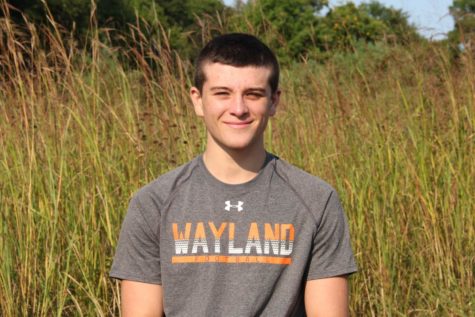 Duncan Stephenson, Editor-In-Chief
Duncan Stephenson is a senior at Wayland High School. He is one of three editor-in-chiefs of WSPN. This is his fourth year writing for the publication....