Artist of the Week: Julia De Los Reyes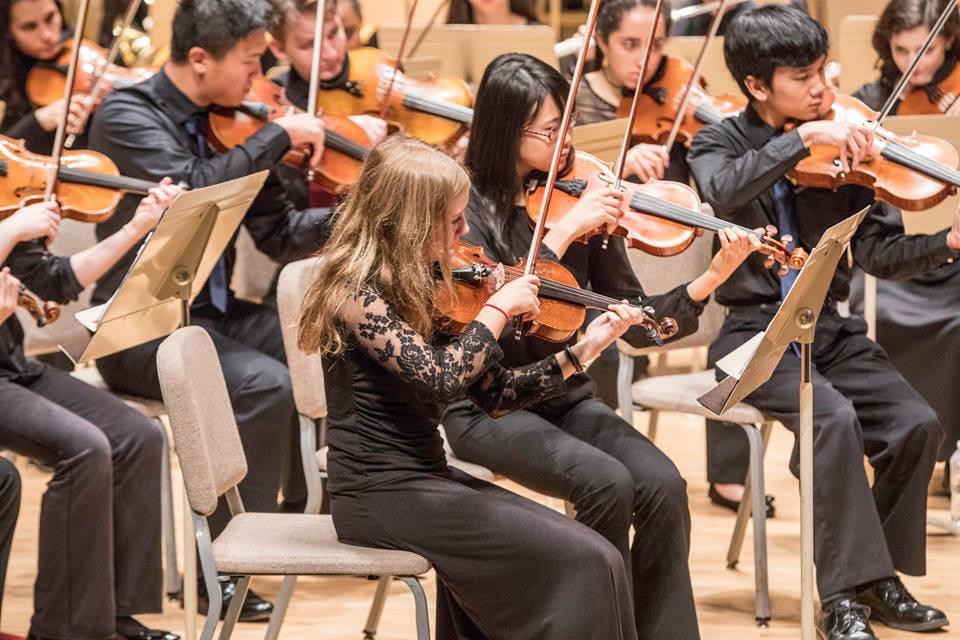 Sophomore Julia De Los Reyes's passion for the violin started years ago when she was among the many third graders interested in elementary school orchestra.
"I started playing the violin on a complete whim; I had no idea what I was getting myself into," De Los Reyes said.
When De Los Reyes began playing with the orchestra in her elementary school, she began investing her time in private lessons as well. Throughout her experience with the violin, De Los Reyes has taken a liking to classical music, but enjoys contemporary pieces as well.
"I've also played a fair amount of more contemporary pieces, such as excerpts from John Williams' 'Star Wars' soundtrack," De Los Reyes said.
De Los Reyes' biggest inspiration is Itzhak Perlman, a violinist, conductor and pedagogue. He has played worldwide and all across the United States.
"I vividly remember listening to [Perlman] when I was just getting started. He had recorded an album full of pieces that he had played at an early age, titled "Concertos From My Childhood" and there was a recording of the very piece that I was playing at the time, which I was absolutely captivated with. I admire him not only for his beautiful playing, but also for his dedication to spreading the gift of music to others, especially children," De Los Reyes said.
De Los Reyes was among the students who attended the Massachusetts Music Educators Association All-State Festival earlier this year. For student musicians, All-State culminates in a performance as part of an ensemble selected from across the state. De Los Reyes performed in the orchestra.
"My experience at All-State was really incredible, and I hope to be able to do it again," De Los Reyes said. "It was definitely exhausting, as we were rehearsing for almost nine hours a day, but it was exhilarating to be surrounded by people all brought together by their love of and dedication to music. Also, there were heaps of brownies, and you [can't go] wrong with unlimited brownies!"
Along with All-State, De Los Reyes has participated in the Junior District festival twice and the Senior District festival once.
"Like most high-stakes events, competitions and auditions are really nerve-wracking, as often months of work all play out in a mere several minutes of playing, usually fueled by a lot of adrenaline," De Los Reyes said. "I always try to use a bit of advice given by cellist Yo Yo Ma– '[I] imagine that I'm throwing a party. When I'm on stage, I'm the host.' This makes it feel more like I am sharing a treasured bit of music rather than just being scrutinized for every mistake I make. Personally, I find that the most nerve-wracking part of competitions is the wait before playing–whether that be in the warm up room or backstage."
"For me, music is an emotion in itself–almost the emotional equivalent of flying," De Los Reyes said. "It's from that feeling that my passion for violin stems from; it's almost addictive! Also, if you happen to walk into an orchestra rehearsal, it's very likely you'll hear the conductor yell something along the lines of 'feel the music!'. Music is very emotional at its core, and so while playing it, I take on the emotion that is being conveyed by the composer–feeling joyful when I am playing joyful music, and so on."
About the Contributor
Hannah Rice, Editor-in-Chief
Hannah Rice, class of 2019, is a co-editor-in-chief of WSPN. This is her third year on the WSPN staff. In the past, she has been a co-multimedia editor...