Artist of the Week: Logan Dawson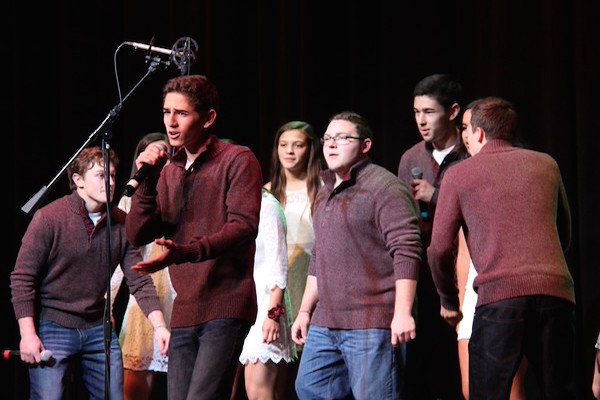 Logan Dawson sings A cappella for the Madrigals at WHS. However, his passion for singing didn't come at a young age. Logan started singing just before his tryout for the Madrigals, freshman year.
"I'd never even tried singing until right before my audition," Dawson said.
The Madrigals have a unique way of warming up before every gig.
"We all gather and we relax and make sure we hang out and have a good vibe about the concert first. Then we rehearse a couple songs and go over a couple things, but you don't want to do to much before your concert because people have good instinct when it comes to being on stage," Dawson said. "We just try to have a really good vibe before going onstage. We try to have a lot of fun because it's all about having fun."
Dawson says that A cappella is his passion without a doubt. Even though he's only been a member for three years, he believes he's found his calling with the Madrigals at WHS.
"It's a passion, and it's also grown. Singing in a group, especially such a small group, is almost intimate to do but you get very close to people when you sing in a group and there are really special feelings that come from it. I started singing freshman year, but I've grown as a singer based on how I sing for a group or how I sing as a soloist," Dawson said.
Dawson will round out his WHS career with the Madrigals next year as a senior and thinks he will join a group in college after he graduates next year.
"Whether joining a group or making one, I think I would love to [continue singing through college]," Dawson said.