Kevin Vibert: Making mistakes is the best way to learn
As the final bell rings to mark the end of the school day, most teachers breathe a sigh of relief. Apart from perhaps advising a club or grading tests and papers, their professional responsibilities for the day are over. However, for English teacher Kevin Vibert, the end of the school day marks something else: the end of his formal job at the school and the beginning of his second "job" outside of school.
Vibert is the co-creator, co-producer, lead writer and reporting engineer of The Penumbra Podcast. The podcast is a series of 30-50 minute radio plays produced on a twice-a-month basis. Vibert founded the podcast with his partner, Sophie Kaner, who is co-creator, director and sound designer of the podcast.
"You'd think a big project like this would start with a big dream or such, but [the idea for the podcast started when] I was working on some other story on my own," Vibert said. "It wasn't going well, and I was very frustrated. [Kaner] had found some radio plays online from earlier in the century. On a whim, she said, 'why don't we write one of these?'"
Thus, Vibert and Kaner began writing, directing, and producing the first of many episodes of The Penumbra Podcast. Writing for the episode began in October 2015, and it was published on March 15, 2016, titled "Juno Steel and the Case of the Murderous Mask."
"I [never thought] we would ever actually [go through with writing and producing the podcast]," Vibert said. "[At first], we just wrote one, and then we wrote another. We thought we were just going to do two, and suddenly we have 22. We liked it and we didn't want to stop."
Vibert chose the format of an audio podcast as opposed to a movie production because of the feasibility for a small team to put together a successful, high-quality and frequent podcast.
"It's a [format] where you can get a pretty small team that is starting from nothing to put together a series that comes up pretty regularly," Vibert said. "It's not like a movie. Even a short film takes forever because there are so many angles to think about once you add sight. When it's just sound, we can have an episode that goes up every other week."
Many of the actors and personnel that Vibert and Kaner work with are mutual friends of the two founders. Vibert's brother, Ryan Vibert, is in charge of the music aspect of the podcast, and many of the actors are former college classmates of Kaner. The only exception to this is the podcast's artist, who does posters, character designs, and any and all other artistic components of the series.
"We didn't meet [our artist] until after we made [the podcast]. She started off as simply really liking our show and [drawing] a comic page of it for fun," Vibert said. "[Kaner] and I could not agree on what our characters would look like, then we saw her drawings. They were nothing like any of our interpretations, but we both [said], 'that's it.' We've become pretty close friends [with our artist] since then."
Penumbra episodes mainly focus on science fiction, adventure and sometimes fantasy stories. While there is no specific target audience in mind, Kaner and Vibert focus on representing different groups of people in the show.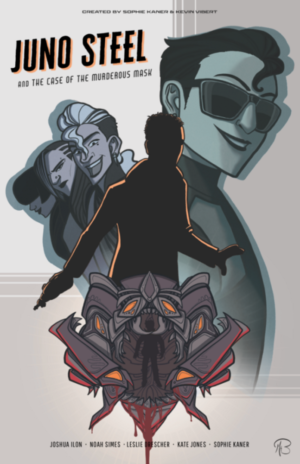 "A lot of our characters are LGBTQ, have mental health concerns, etc.," Vibert said. "[For example], in our fantasy series, our knight is an injured knight. He can't walk [and is] physically disabled. We tend to get a lot of positive reception from people that suffer from mental illness who say, 'I really relate to this character.'"
"We have never said, 'this is the group of people we want to target,' but we have very often worried how that group of people might respond to our stories," Vibert said.
Vibert noted that in most stories, heroes talk, look, and act in one specific, culturally defined manner or "come from one bucket." In his podcast, Vibert tries to represent a more diverse population, drawing on heroes from a wide variety of groups.
"The kind of mantra that we say to each other a lot is 'you deserve to see yourself in stories,'" Vibert said. "We can't touch on every kind of person because there are too many [different types of people], but it's important for us to take a look at groups that are underrepresented and groups that we identify with."
"We want to present [these groups] honestly in a way that make people say 'ah, I finally see myself,'" Vibert said. "There's a very real value in seeing human heroes who are like you. That does very real things for self-conception and self-esteem."
The hardest episode for Vibert to write was the one featuring a disabled knight as the hero. It was challenging because Vibert did not have someone close to him who was disabled. It was the first time Vibert did not feature a character that was a combination of his, Kaner's, or a friend's personalities.
"For that [story], I had to ask around a little bit, do a bit of research and really put myself in their position," Vibert said. "Disabled people don't get many heroes. If I were in those shoes, how would I want to be represented? I don't just do that on my own, I do research on what people in that position say because I don't want to speak for them. When possible, we have asked friends of friends and [people] like that."
Vibert balances his time between teaching at WHS and working on the podcast by keeping the two as separate as possible.
"It helps me to think about them as two separate worlds," Vibert said. "When I'm at WHS, I do school stuff. But very, very much so on my drive home from work each day, instead of shifting down into relaxation mode, I'm shifting over into 'I'm going to my other job' [mode]."
With the extra time over vacations, Vibert works double time on the podcast. Over summer vacation, the podcast becomes his full-time job, allowing Vibert to write and produce at a faster rate. Then he is able to write scripts far into the future, a luxury that he doesn't have the time for during the school year.
Vibert and Kaner are currently in the middle of producing their second season, which began in March of 2017. The first season ran from March to November of 2016, and the two creators plan for the currently running the second season to be longer with a break in the middle.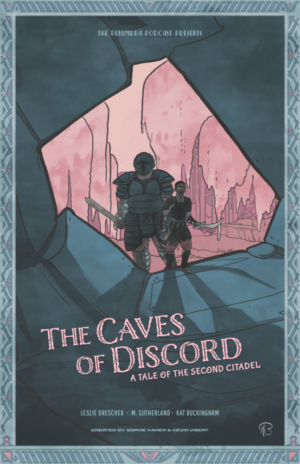 Since his senior year of high school, Vibert has always written a little bit every day. Because he would be writing anyway, Penumbra script writing feels a little easier to Vibert than it could.
"It's work, but it's work that makes me feel satisfied. It makes me feel like, okay, I got this part of myself accomplished today," Vibert said. "It's a lot of work and it is stressful, but I would be writing every day anyway."
The process for creating an episode from start to finish is quite sophisticated and lengthy. The total time required for a script varies immensely, but for an average script, Vibert and Kaner will first plan their content by discussing ideas for the topic and script for approximately one hour. Next, the two will draft an outline of the script for about one to two hours. After that, Vibert begins the long process of writing, erasing, revising, and rewriting a 100-page script, which can take somewhere around 20 to 30 hours. With the actors assembled, Vibert, Kaner and the rest of the team rehearse for about two hours and record for about five hours. Lastly, Vibert and Kaner revise for approximately 10 to twenty hours, at which point the script is ready to be published. The process occurs over the span of a month to several months, depending on the length of the episode and how quickly Vibert is able to write the script.
"I have written some scripts in a weekend. Those ones are easy – just bang it out. It's funny, it's silly, and it's done. But there was one episode, in our first season, which I think is the best episode we ended up doing, which took me three and a half solid months to write," Vibert said. "I ended up rewriting it six times because we just couldn't make it work. [However], I'm happy with where it ended up."
One of Vibert's favorite aspects of designing the podcast is working with a team to create a final product.
"I've never worked collaboratively on a creative project before. It is super cool. I had a very strong idea as to what [a soundtrack for an episode would be], kind of a seedy, noisy, sleazy track," Vibert said. "However, the thing that [my brother] wrote for us sounded nothing like that. It was very cool but very sad, and [it's] very interesting [how] once I heard it, I [said], 'that is the emotion of this series.'"
"Writing stories together with [Kaner] is kind of the most fun part since our sensibilities are very different. I tend to be kind of ridiculous, but anything that ends up being romantic or that has a really sad punch to she's really good at," Vibert said. "She's also very funny, so we're kind of rubbing off on each other. I enjoy that."
"Sometimes, as I'm writing something or as we are planning something, I will know ahead of time that it's something the fans will not like," Vibert said. "But I will also know that I have to do it. The kind of buildup and the brace for impact is consistently the hardest part. Even then, what is difficult there is disappointing these people. Ultimately, the product that we actually make must go out."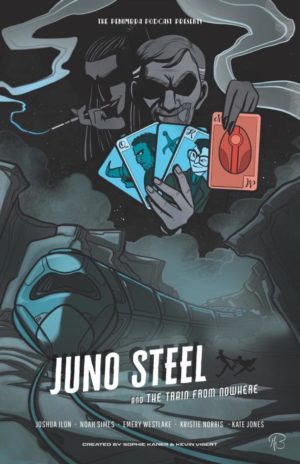 Since its inception, the podcast has been featured on Geek Girl Authority's "5 Best New Podcasts of 2016," The Guardian's "This Week's Best Podcasts," and, most recently, Vox's "11 Addictive Podcasts to Indulge in Over Memorial Day Weekend." The Penumbra Podcast is also the AudioVerse Award Winner for 2016's "Best New Original, Long Form, Small Cast, Ongoing Production."
"I have very specific memories of when we posted our first and second episode. 'Man, like 30 people were listening, that is crazy,'" Vibert said. "At the time, it completely blew our minds. We're at the point now that we get close to 2,000 listens a day."
The growth in viewing didn't happen all at once, but there have definitely been sudden growth spurts in listeners.
"Some of [these listening bumps] came due to quality bumps in the show, but sometimes it's just a couple of people find it online and start talking about it," Vibert said. "One of our biggest listen bumps happened because people just started talking about it on Tumblr, and people then [started] talking about it on Twitter."
In the future, Vibert hopes to experiment with different formats while still producing a quality product.
"I think we've fallen in love with our detective stories especially. We have some secret, non-podcast works in the plan for that," Vibert said.
Vibert believes there is a strong correlation between his writing of scripts for the podcast and his teaching of English classes at WHS.
"Sometimes, I will be teaching writing a certain way for a while, and I'll think about my own writing process," Vibert said. "Would I do well in my own course, or would I do well at this exercise in my own course? Sometimes, the answer is no, and that would be okay because not every exercise is for every student, and that's the way it is."
"Writing myself helps me teach writing because it always [helps me] keep in mind what writing is really like, and not this theoretical version that I've made it into," Vibert said.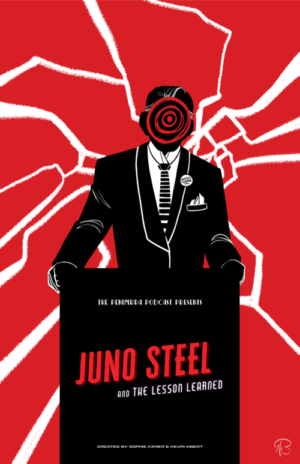 He also noted that seeing student writing, and the risks and experiences that they take and have, can be inspiring to his own writing.
"If there's a way you work to solve problems and you pursue that for a while, you'll stop looking for new ways to solve them because you've found the ways that work," Vibert said. "Sometimes I will find that, just by the virtue of the fact that students have not been solving these problems for long, they will find new ways to solve them."
"Even though I know this stuff, very often in practice it's easy to forget, so going through the process of watching other people struggle with it and helping other people struggle with it helps me try to re-examine myself."
Vibert told students thinking about producing a creative project like his podcast to get out there and simply go for it.
"Just do it, don't wait. The early stuff on our feed doesn't sound great, and it also is not nearly as well written as the stuff coming out now. The actors' performances aren't as good; across the board, it's not as good," Vibert said. "But if we waited until we were good, we never would have made it."
He also emphasized the importance of learning from one's mistakes, not just in podcast or artistic production, but also in life in general.
"Making mistakes and goofing up is the best way to learn," Vibert said. "Be ready for it to not be very good. Be ready to be embarrassed in a year, but also be ready to be very, very proud of where you end up in a year."
The Penumbra Podcast is available for listening on iTunes, Youtube, Google Play, or Stitcher. Visit them online at thepenumbrapodcast.com or on their Facebook page.
View Comments (3)
Donate to Wayland Student Press
Your donation will support the student journalists of Wayland High School. Your contribution will allow us to purchase equipment, cover our annual website hosting costs and sponsor admission and traveling costs for the annual JEA journalism convention.
About the Contributor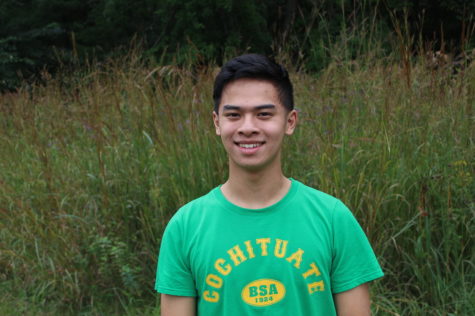 Nathan Zhao, Editor-In-Chief
Nathan Zhao, class of 2019, is a co-editor-in-chief of WSPN. This is his fourth year on staff. Previously to becoming EIC, Nathan served as the news section...