Opinion: The inaccessibility of SAT help hurts lower income students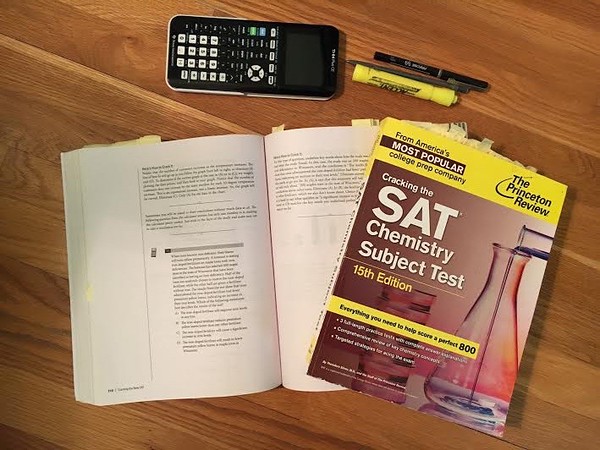 The typical WHS junior sits at home and scrolls through the necessary SAT scores for the college of their dreams. They took the test a month ago and their scores aren't exactly what they want them to be, but this student has nothing to fear. A quick email to their college counselor with a CC to their private tutor means that support and guidance lie in the near future. For most American students, this support system is far from their reality.
Data from the College Board and the US Census shows that students who come from high-income households are more likely to get a high score on the SAT than students from lower income households. This is shown on both state and national levels.
This correlation could be due to the resources that parents with money are able to provide for their children. Tutors and classes are a few common ways WHS students prepare for the SAT and other standardized tests.
According to the US Census, the parents of higher income houses are also more likely to be highly educated. Not only do students with parents who make more money tend to do better on the SAT, but students with educated parents also are more likely to get a higher score.
Wayland students reap the advantage of a community that values education. The majority of students in Wayland have parents who have a four-year college education, and many students have parents with even more schooling. According to the Massachusetts Department of Education, Wayland spends much more money per pupil than the average Massachusetts school district.
Students at other wealthy towns, such as Weston, also score high on these tests. Weston's average SAT score is 1300 out of 1600, which is very high in terms of scoring. Along with this, Weston has a graduation rate of 95%.
High testing scores and high graduation rates prove that intelligence in these schools is high. Because of the great wealth in both Wayland and Weston, the tools needed to exceed, as these two towns do, are easily accessible.
Classes and tutors are vital to doing well on these subject tests, and if places with less wealth aren't able to access these useful tools, their chances to succeed decrease.
Opinion articles written by staff members represent their personal views. The opinions expressed do not necessarily represent WSPN as a publication.