Wayland Public Schools implements new student information system
At the beginning of this school year, Wayland Public Schools rolled out the new student information system eSchool Plus to replace the long-used iPass, iStudent and iParent structure.
According to WHS Vice Principal Ethan Dolleman, the Framingham-based iPass provided serviceable yet flawed features. The system proved flexible for administrators, but lacked in cohesiveness and ease of use, teachers suffering in particular.
"[iPass] was bulky and counter-intuitive, and all the systems weren't integrated. For instance, if you took attendance information, you could not translate that into discipline information," Dolleman said. "If you wanted to find some data based on attendance, grades, and course enrollment, there was no easy way to do that in iPass."
Dolleman noted that there were many positives of eSchool Plus over iPass, including increased intuitivity, security, and the relative newness of the system.
"[Many] functions [in eSchool Plus] are more integrated. We were looking for something that was more intuitive for teacher use in the gradebook," Dolleman said.
Dolleman pointed out that in previous years, teachers utilized both iPass and Engrade to input student grades.
"In order to combine those to make it more friendly, we wanted to have a gradebook that would satisfy the needs of all teachers," Dolleman said. "[We] tried to make it easier to use for the end user."
According to WHS K-12 Technology Director Leisha Simon, another benefit of the system was the system's higher level of security than iPass.
"[eSchool Plus] was all coded in HTML5, so it was a more cutting edge, secure interface," Simon said. "I knew it was recently coded and upgraded. That was a plus from a technical perspective."
Simon also indicated that while financial reasons were not considered in the decision to switch systems, the operating cost of eSchool Plus turned out to be very similar to that of iPass. However, the one-time, base cost to purchase the system had to come from the technology budget. Simon and the technology department devised an offset to avoid increasing the budget.
"We took our four-year [WHS laptop] lease and extended it for a fifth year. When you extend it for a fifth year, the cost is a lot lower," Simon said. "We [then] took the savings from that and purchased the new student information system. That's why there was no budget increase."
Do you prefer ESchool, iPass, or Engrade?
Sorry, there was an error loading this poll.
Simon emphasized it was primarily the teachers and administrators whose opinions and preferences led to the selection of eSchool Plus.
"The selection process was about was the teachers and the folks that use the system," Simon said. "We let them make the decision because the teachers and the principals are the ones that really use it the most, and [eSchool Plus] was their selection."
Simon and Dolleman both noted that there were a few weaknesses to the new system, one of which is that eSchool Plus is new to state reporting, an important requirement for a student information system, in Massachusetts. Another weakness is user comfort level with the system.
"I'm not considering anything [a] weakness," Simon said. "There are more challenges than weaknesses. One of the challenges right now before us is getting people comfortable with using the system. [Comfort level] is a huge hurdle to get over. It's a very robust system, so there's a lot of features in it, and a lot of things you need to learn. Most of us don't know everything in it yet."
Another hurdle in the implementation of eSchool Plus was the grid schedule option. As WHS students and teachers are traditionally used to the format of a six by eight letter day grid, the administration wanted to make sure that such a schedule would be possible.
When eSchool Plus was going through the selection process, administrators asked about grid scheduling, and they were assured "a custom feature" would be available to implement these schedules. However, they did not realize that these custom features would come at an additional cost.
In the end, according to Dolleman, it took about six weeks and $10,000 to create the custom function of grid scheduling.
"It's kind of frustrating. In a schedule entry page, it does have a grid schedule in order to show where students are during the day," Dolleman said. "[But,] it did not have the ability to create that in the printable format that we were used to."
"When we actually rolled the program out, we didn't see the option for a grid schedule, so we had to put in particular requests," Dolleman said. "[In general,] we had a lot of surprises about how we assume things will work based on our use of iPass, but then these assumptions do not become reality or easily obtainable reality."
According to Dolleman, another weakness in the eSchool Plus system was scheduling and the number of scheduling conflicts that arose this year. He believes that the dissatisfaction with the current system will decrease in the long run.
"This year [has been] more chaotic for students with schedule issues on the first day of school than it has been in the past because we haven't had any lead time to iron problems out," Dolleman said. "I'm certainly as frustrated as everyone else; I certainly deal with the system as much if not more than anyone else. There's a learning curve right now."
eSchool Plus, at a high level, is currently comprised of two major components: Home Access Center, where parents and students view grades, attendance, schedules, and discipline information, and Teacher Access Center, where teachers can input grades and attendance. There are many more components the administration and technology can look into purchasing and installing in the future, one of which is a centralized user fee service.
According to Simon, Wayland staff had been requesting a change in student information systems ever since she started working in the district eight years ago. As technology director, Simon had been primarily focused on building up hardware and getting the technology into the hands of students and teachers through programs such as the 1:1 laptop initiative. In 2015, the district pulled together a committee consisting of various administrators, guidance counselors, TAs and teachers at all levels to look at selecting a new student information system.
"We had five vendors come in and give presentations, and then we narrowed it down to three key applications that everyone kind of agreed looked like what we would want to use," Simon said. "We took a deeper dive into looking at those systems; [they] had longer presentations, [we had] hands-on training. It was a full year of assessment and analysis before the decision was made."
The committee would analyze each system by allocating points in specific criteria organized on a rubric. According to Simon, two systems came out on top, but ultimately, eSchool Plus was selected.
From a technical perspective, Simon noted that eSchool Plus, in particular, was entirely coded in HTML5, which provides a more cutting edge and secure interface; the system was also recently coded and upgraded. Furthermore, according to Dolleman, other qualities and features of eSchool Plus put the system on top.
"When all is said and done, the access and the intuitiveness of the end user's use, I think will make [the change] much more worth it. All parents and students will be able to find their progress. I think that the features that it has for course requests and recommendations are much better – in iPass, it was much more difficult to use prioritization," Dolleman said. "I believe in it. I believe this is the best product we have."
Once the selection procedure had concluded, the district set to work on learning how to operate and navigate the new student information system.
"Everyone logged in at the end of the year, but each level is handling it differently how they're rolling out the training," Simon said. "Teachers actually saw it for the first time last week at the high school, yes. [They] really got trained and did some basic training to set up their grade books and take attendance. What we did over the summer was we trained teacher leaders, who are the go-to [people] for teachers that are in their departments. Within department meetings, they're rolling out additional training and additional support."
In future years as the district adapts to the new system, Dolleman hopes the scheduling process will be streamlined and simplified. He hopes to return to the 2016-17 school year's process of arena scheduling, in which students can come in over the summer to resolve any schedule conflicts. Moreover, since eSchool Plus can finalize schedules in late May to early June, students will be able to resolve any conflicts they might have before summer break.
Although Simon and Dolleman realize that many people are unhappy with the switch from iPass, they believe that over time, most will adapt and become satisfied with eSchool Plus.
"We want people to be responsive and learn how to use it," Dolleman said. "As of now, people are rolling with it and trying to figure it out on the fly. I think we're going to do a great job with it.
"We're forcing everyone to change habit right now and it's not a comfortable thing. But six months from now? I have confidence everyone will be happy. Not everyone. Not everyone," Simon chuckled. "That would be impossible. Most people."
Leave a Comment
Donate to Wayland Student Press
Your donation will support the student journalists of Wayland High School. Your contribution will allow us to purchase equipment, cover our annual website hosting costs and sponsor admission and traveling costs for the annual JEA journalism convention.
About the Contributors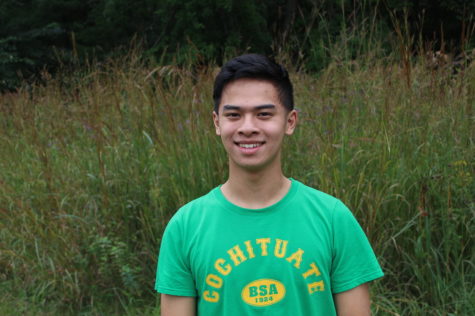 Nathan Zhao, Editor-In-Chief
Nathan Zhao, class of 2019, is a co-editor-in-chief of WSPN. This is his fourth year on staff. Previously to becoming EIC, Nathan served as the news section...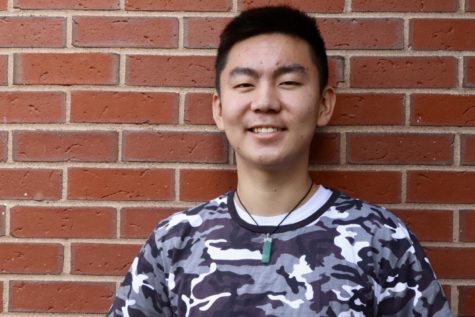 Kevin Wang, Editor-In-Chief
Kevin Wang, Class of 2020, is an editor-in-chief of WSPN, and this is his fourth year on the staff. He is captain of Wayland's Speech & Debate team,...