Teachers discuss their back to school night preparation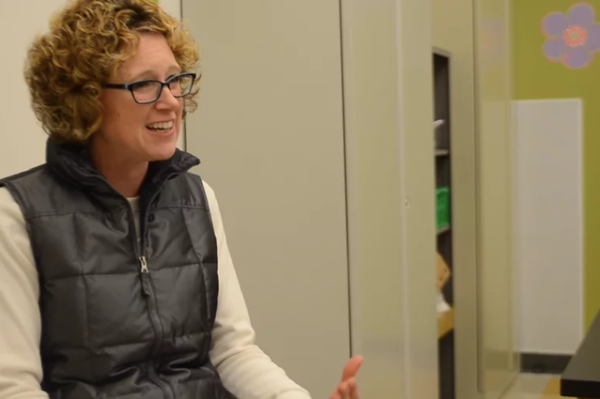 Back to School Night will take place at Wayland High School tomorrow, Sept. 28. The annual event, which starts at 7 p.m. and lasts about two hours, is an opportunity for parents to discover their child's classes and ask questions to teachers. Each teacher has a different approach toward organizing this event. History teacher Erin Lehmann is used to preparing early.
"Usually, I wear something nice, pick up the class and get there early," Lehmann said.
Lehmann also orientates a presentation of her course syllabuses.
"I show parents the outline of the course and present the field trips. I also look for guest speakers," Lehmann said. She added that Back to School Night goes very well every year, even if she always get a bit nervous.
Physics teacher William Froberg is not really stressed about the event.
"[I've done it] too many times," Froberg said.
For the organization, he generally takes inspiration from the list of suggestions sent by the administration about what parents want to know. Usually, he introduces himself and then shows what his courses are about via PowerPoint. Froberg also invites parents to write down something about their child they want him to know.
"It makes me a better teacher," Froberg said.
This year, Back to School Night is a little later than previous years, which Froberg sees as an advantage.
"It allows us to better know our students and answer parents' questions [more precisely]," Froberg said.
Similar to Froberg, Spanish teacher Jessica Skehan begins her presentation to parents by introducing herself.
"Then, I spend an amount of time to talk about what classes are like and what students can expect for a language," Skehan said. She also added it is important for her to show her goals and explain real expectations about the learning of a language.
"I also talk about the transition to high school, at least for freshmen, and how they can feel comfortable," Skehan said.
Skehan noted she too gets nervous but feels more comfortable and confident now that she has done the event multiple times.
"I use slides made in the past and present the projects of the class and the theme covered," French teacher Sara Langelier said. Langelier is also used to speaking a bit of French to parents before leaving them time to ask questions.
Langelier mentioned she used to be really nervous during her first years of teaching. However, now she only feels a little bit of adrenaline before Back to School Night, as the parents are closer to her age.