MLB division series playoff predictions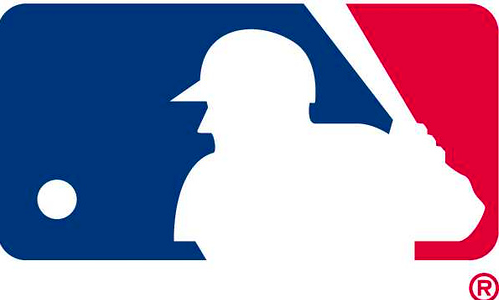 Cleveland (#1 102-60) vs. New York (#4 91-71) – Indians in 3
Best of 5
Oct 5-11 (If necessary)
Gm 1: Cleveland wins in Cleveland,
Gm 2: Cleveland wins in Cleveland,
Gm 3: Cleveland wins in New York.
The defending American League champion, the Cleveland Indians, are looking to make quick work of the wild-card victorious New York Yankees. Cleveland made its claim to fame this season when it constructed a ridiculous 22-game win streak, shattering records and Houston's hope for the #1 seed. The Indians' 2016 postseason run came as somewhat of a surprise last year coming just a game away from winning the World Series. Unfortunately, Cleveland blew a 3-1 lead to the eventual World Champion Cubs. The Tribe has had one thing on its mind since last October and has been a favorite to win it all with the second best record in the whole league. Cleveland's lineup threats are no joke. AL MVP dark horse Jose Ramirez and young stud shortstop Francisco Lindor are back-to-back threats in Terry Francona's lineup. They should have no problem rallying plenty of run support for Cleveland's powerhouse rotation. Speaking of which, was 2014 not enough for Corey Kluber? This year has been a renaissance for him as he's the Cy Young front runner leading the American League in ERA. He also shares the league lead in wins with teammate Carlos Carrasco and Kansas City Royals ace Jason Vargas.
The Yankees have had a very impressive season. Rookie Aaron Judge is a shoe-in for Rookie of the Year, and is very much in the MVP conversation as well. The Yankees were buyers at the deadline, acquiring Sonny Gray and Todd Frazier from Oakland. The Yankees weren't in the conversation to make the playoffs this year, and they almost won the AL East. They undisputedly have the best farm system in the American League, if not the whole MLB. New York will be in the playoff conversation for many years to come. Alas, this isn't the year. The Yankees endured a very effective wild-card game from their bullpen, but they bit into it too much. Cleveland has a fully rested roster and a crazy rotation. Game one will likely see Masahiro Tanaka taking on Trevor Bauer. New York's lack of rest and ailing bullpen will make them fall in Cleveland on Thursday night. Beyond game one, The Tribe has Corey Kluber and Carlos Carrasco lined up to take the series to New York. Both elite pitchers will show Yankees fans a series sweep in the Bronx. The Yankees have done very well for themselves this year, but they better prepare their visiting clubhouse for a champagne party from Cleveland.
Houston (#2 101-61) vs. Boston (#3 93-69) – Red Sox in 4
Best of 5
Oct 5-11 (If necessary)
Gm 1: Boston wins in Houston,
Gm 2: Houston wins in Houston,
Gm 3: Boston wins in Boston,
Gm 4: Boston wins in Boston.
The MLB division season kicks off in Houston, a city recently ravaged by hurricane Harvey. The resilient fans will be raring to go for their Astros, a team that exceeded expectations coming off of a disappointing 2016 campaign. The Astros' success was in large part to their offense, which led the majors in batting average, runs, runs batted in, on base and slugging percentage, and hits. Astros notables include AL MVP front-runner Jose Altuve (2B), who hit an astounding .364, good for the league lead, with 24 home runs and 81 runs batted in. He also swiped 32 bags and scored 112 runs. Recent offseason acquisitions such as Brian McCann filled the void of the departed Jason Castro quite nicely with 18 home runs and a .995 fielding percentage from 958 total chances. From the mound, Dallas Keuchel returned to a form similar to his 2015 AL Cy Young performance with a solid 2.90 earned run average and a record of 14-5.
The Red Sox won their second AL East title in as many years for the first time in their franchise history. The Sox made a splash in the offseason by landing Chris Sale, who met and outdid expectations in a stellar 2017 campaign that saw him reach the elusive 300 strikeout club. As a whole, the Sox had the American League second best earned run average, and a league best in quality starts. The Red Sox offense looked to stay strong despite the absence of the recently retired David Ortiz. Andrew Benintendi and Mookie Betts both succeeded with their bats and feet, and new to the roster additions included Mitch Moreland and Eduardo Nuñez, both of whom have contributed even in their newness. Midseason call up Rafael Devers flared his potential as a dynamic batter and fielder at third base, a position that has haunted the Sox in recent years. This series is going to come down to pitching. As in many modern postseason series, pitching will dictate the course. Going to game one at Houston, Chris Sale should be the same that we saw all year: dominant. He should diffuse a volatile Astros lineup with his downright unfair secondary pitches. The Astros should get back on track in game two facing a probable Porcello, who hasn't been the AL Cy Young he was last year. Home field advantage will be missed by the Astros as they head into the hornet's nest of Fenway Park. The Red Sox should have the momentum back on their side facing a probable less than impressive Colin McHugh. Probable Drew Pomeranz has been great, giving the Red Sox a 9-1 record in the last 10 games he has started against playoff qualifying teams. Coming off a home win, the Red Sox should finish off the Astros the next night.
Dodgers (#1 103-58) vs. DBacks (#4 93-69) – Dodgers in 4
Best of 5
Oct 6-12 (If necessary)
Gm 1: Los Angeles wins in Los Angeles,
Gm 2: Los Angeles wins in Los Angeles,
Gm 3: Arizona wins in Arizona,
Gm 4: Los Angeles wins in Arizona.
The MLB best Los Angeles Dodgers have secured home field advantage for as long as they continue to win. They have the best record in the major leagues and are set to play their NL West division rival Arizona Diamondbacks. The Diamondbacks have surprised many by their success in a division that has recently emerged as one of the most difficult in the league. The Diamondbacks will make their first division series appearance since 2011 when they lost to Milwaukee. The Diamondbacks' crop of young talent isn't quite as developed as the Dodgers', but showstoppers like Jake Lamb and Brandon Drury look to contribute. NL MVP candidate Paul Goldschmidt showcased his power during the NL wild-card game versus the Rockies, and the D-Backs will look for his power in this upcoming series to try and throw off the Dodgers' stellar pitching.
The Dodgers have the best record in baseball for very good reason, despite a late skid on the cusp of September where they dropped 15 of 16. They have a fantastic lineup with young studs like SS Corey Seager and Rookie of the Year shoe-in Cody Bellinger (both under 23 years of age.) Their rotation is also something special with deadline acquisition Yu Darvish and a healthy Clayton Kershaw. These teams are very familiar with one another—being divisional neighbors and all—and in the 18 games they played this year, the D-Backs claimed the series to the tune of 11-8. That said, the Dodgers will look to capitalize on their .704 winning percentage at home to take the first two games of the series. Expect Chase Field to be popping off for their DBacks for game three, giving them an edge to make it 2-1 LAD. The Dodgers will look to remain unfazed by the shift in momentum and win the series in game 4.
Nationals (#2 97-64) vs. Cubs (#3 92-70) – Nationals in 4
Best of 5
Oct 6-12 (If necessary)
Gm 1: Washington wins in Washington,
Gm 2: Washington wins in Washington,
Gm 3: Chicago wins in Chicago,
GM 4: Washington wins in Chicago.
The Washington Nationals and Chicago Cubs are set to square off for the first National League playoff matchup. The Nationals have a star studded lineup and a lethal rotation to make a deep postseason run this October. The Cubbies are defending World Series champions who slid into a division victory thanks to some clutch performances over division rivals this past September. Ever since the Cubs had their surprising playoff run to the 2015 National League Championship Series (NLCS,) they have been heavy favorites for World Series berths entering spring training. Before this season, anyone would say Chicago would go back-to-back. However, the Cubs' first half was less than satisfactory: The World Series hangover hit Chicago hard, resulting in a sub .500 record and 5.5 games out of first at the All-Star break. Regardless, the Cubs rallied to take the division.
The Nationals have had a tendency to choke before, or in, the postseason due to subpar bullpens and cold Bryce Harper bats. This year is shaping up to be The Nationals best shot. Their rotation is phenomenal. Stephen Strasburg and Gio Gonzalez are in the prime of their careers, not to mention ace Max Scherzer's campaign for back-to-back Cy Young seasons. The Nats lineup is fantastic, even with injuries to star Bryce Harper, preseason pick up Adam Eaton, and rookie sensation Trea Turner. The Nats carried on winning games without their 1-2-3 lineup guys. However, Harper and Turner are back. The Cubs, to their credit, did make a comeback and beat out Milwaukee and St. Louis for the NL Central, but this isn't the 2016 World Series Cubs. Their rotation, which had three Cy Young contenders, is abysmal this year. Career years from Jake Arrieta and Kyle Hendricks seem to be forgotten, as the team ERA jumped from a 3.15 in 2016 to a ridiculous 3.99. Jon Lester had a career worst season with a 4.56 ERA. To his credit, the last time Lester had a bad year and his team made the playoffs, he played a major role in the Red Sox 2013 World Series victory. The Nats should make easy work of the Cubs. I can only see them faltering in game 3 in Chicago, the matchup likely being Hendricks vs. Gonzalez.
About the Contributors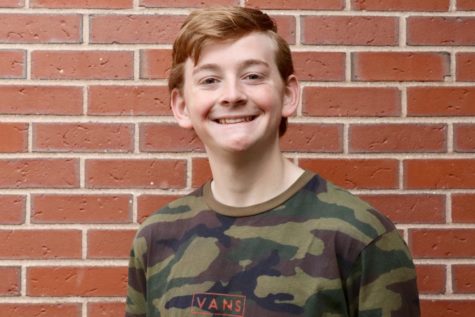 Charlie Moore, Editor-In-Chief





Charlie Moore, class of 2020, is a fourth-year journalism student and fourth-year reporter for WSPN. He is a Co-Editor-in-Cheif for WSPN. In...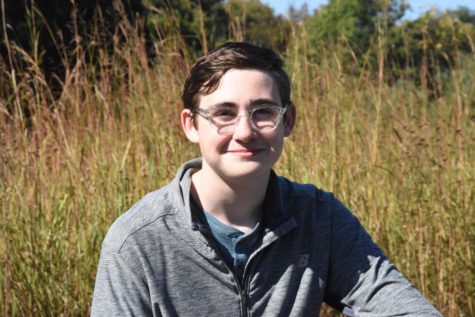 Peter Moore, Graphic Design Editor
Peter Moore, class of 2018, is a first-year graphic design editor for WSPN. In his free time, Peter enjoys going out with his friends, watching movies,...