Emma Goes Clubbing: Art Club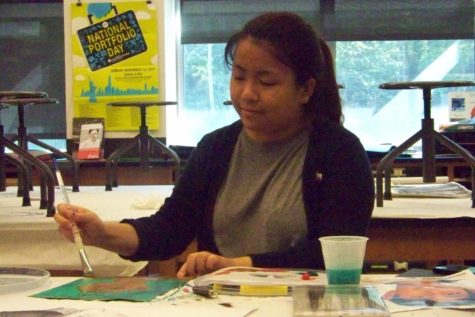 When I first entered the art club, I felt a pressure… a pressure to create. The pressure wasn't coming from the members of the club – if anything, they were very kind and the whole time, they assured me that I didn't need to do anything special. I felt, however, that once I'd entered that room, I had an obligation to be creative. However, that's not the truth, and there are no limitations to what you can do in that room. Sophomore Lianna Johnson was trying to draw her shoe for an art project assigned to her in her art class. Sophomore Sylvia Lagor was drawing as well, but also goofed around and didn't feel restricted or felt like she needed to finish the project she was working on. Senior Natalie Hsu worked on her piece for the Memory project – a project where refugees send in photos and details about themselves. People then use different mediums, paint, drawing, etc, to create a portrait and send it back to them – painting a young boy with a charming, crooked-toothed smile. Other people in the room worked on projects I couldn't even recognize; however, it was all free and entirely of their own accord.
I started to feel more comfortable and pulled out my cross-stitching. But when I didn't have the right thread, I knew I couldn't continue. I wasn't sure what I'd do–or what I could do–until I remembered that I could use this opportunity to get some help drawing. I got advice every step of the way, with tips such as getting a mirror to examine my own eye, to how to shade properly. When I was feeling self-conscious, Lagor grabbed my paper from me and wrote A++ on it with two little stars.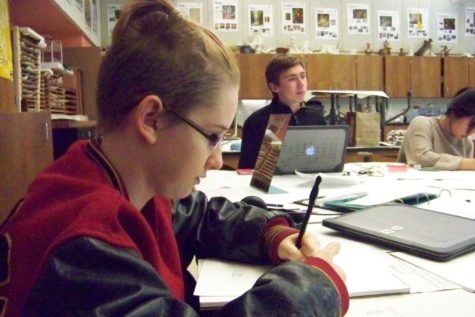 The whole time, however, was fun. It wasn't just silent work on our art. There were easy moments of conversations, and, dare I say, laughter? There were other moments of peaceful silence. If someone were to ask me whether or not I recommend art club, my answer would be an immediate and confident yes. There is a whole world just waiting to inspire you. And a great group of friends, too.
Till next time,
Emma
PS: Hey, wanna learn more about the art club or any club? Check out the new website for all WHS clubs! The link is posted below!
emmailonamarton.wixsite.com/whsclubs
About the Contributor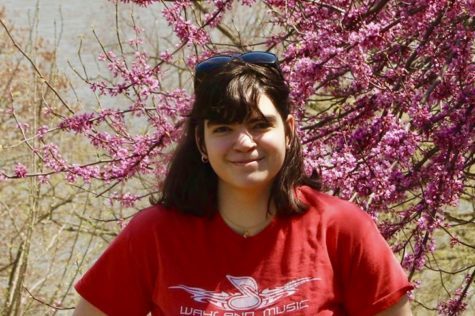 Emma Marton, Guest Writer
Emma Marton, class of 2019, is a guest blog writer for WSPN. This is her second year guest writing. In the past she wrote a blog called Emma Goes Clubbing...