Staff of WHS athletics share opinions on cuts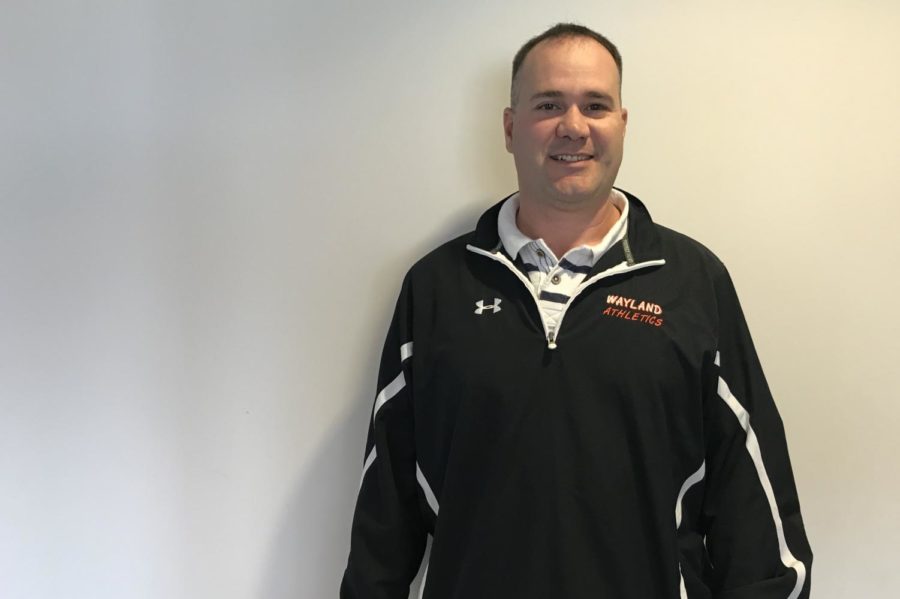 Each season at Wayland High School, coaches must make the decision of whether or not to cut athletes who try out for their team. Some coaches for WHS teams decide not to make cuts, while other coaches think that cuts are necessary in order to have a successful team.
"Cuts are the hardest job for our coaches," athletic director Heath Rollins said. "Nobody ever wants to make the decision that a player can't play the sport that they love, so we try to do whatever we can to avoid cuts. There is a fine line where we have enough [players] for one team and not enough for another, and we have to make a decision about cuts."
Sometimes cuts are unavoidable. The girls' varsity field hockey coach, Shelly Fraser, has been head coach for 15 years. In her time at Wayland, she has only had to make cuts once. She said that her decision to make cuts depends on the number of players trying out.
"If we have sixty kids try out just for JV and varsity, we can't take thirty per team. If numbers pertain to that, then we will have to make cuts," Fraser said. "I had three seniors and seven or eight juniors that I had to cut."
Basketball has similar issues.
"If you keep a team of fifteen people, you won't give some of the players playing time in games; you're not going to be able to provide that player a good experience because they are going to get such limited activity," Rollins said.
On the other hand, some coaches prefer to take in more players and work with the situation.
"[Having] 21 players obviously isn't ideal, but one year I had 26 players due to having fifteen or sixteen seniors. In years like that, you think about [making cuts], but for me, I like to build the sport. I will take a bigger team and work with it," Fraser said.
The ability to give players enough individual attention is a big factor in making cuts. If coaches are being pulled in too many directions, it becomes difficult for each player to grow and develop their skills. When a team is too large, many players don't get the chance to go out and show off their skills and end up just warming the bench.
"If you can't keep people on a team active, people become unhappy," Rollins said. "Having too many people on a team can be a bad thing and a distraction for everybody. There cannot be enough practice reps for everybody, and there are not enough game reps to cover everybody on the team. We really try to fit everyone in, but there's a time when it just doesn't fit."
"
Students come back and say that the best thing that had ever happened [to them] was getting cut from a team."
— Heath Rollins
Because making cuts based solely on of athletic ability is not always fair, coaches like Fraser look at other aspects of an athlete. In sports like field hockey, players often don't grow up playing the sport.
"If players are not given the proper opportunity to develop skills and play, then they shouldn't be punished for that. Soccer is a different story, because many people play as soon as [they] can walk. A lot of people start playing field hockey as a freshman," Fraser said.
Just because a player doesn't have great skills, doesn't mean they can't play at all.
"I gave [those players] other opportunities. For example, you [can] be a manager on the team as opposed to a player," Fraser said.
Coaches do not want to keep athletes from playing their favorite sport, nor do they want a player to spend the whole season on the bench. Sometimes being cut from a team can be beneficial to athletes.
"The coaches try to explain cuts very well to the players that are trying out, [as well as] what they are looking for, [and] their expectations," Rollins said.
"I've been coaching for seventeen years, and I don't know how many times students come back and say that the best thing that had ever happened [to them] was getting cut from a team," Rollins said. "They end up trying out for another team, and end up being highly successful [with that sport]."
Being cut from a team may not be fun, but coaches want the best for their team and each individual athlete.
"I think that you have to work hard, and coaches like that attitude. You know, it's somebody that's willing to work hard and help the team any way they can that gets noticed," Rollins said.
About the Contributors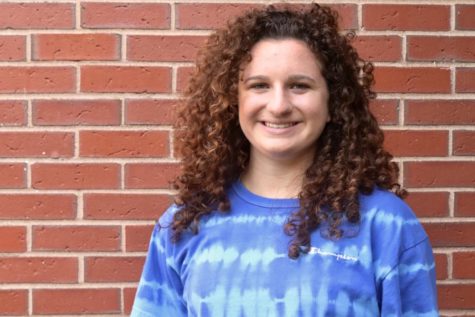 Caterina Tomassini, Managing Editor
Caterina Tomassini, class of 2021, is a fourth year journalism student and is the managing editor this year. Outside of journalism, Tomassini plays club...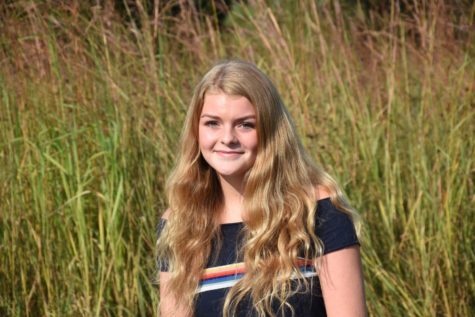 Emmie O'Shaughnessy, Staff Reporter
Emmie O'Shaughnessy, Class of 2021, is a first year reporter for WSPN. Outside of school, she plays field hockey and lacrosse. Along with sports, Emmie...