Artist of the Week: Sam Tilley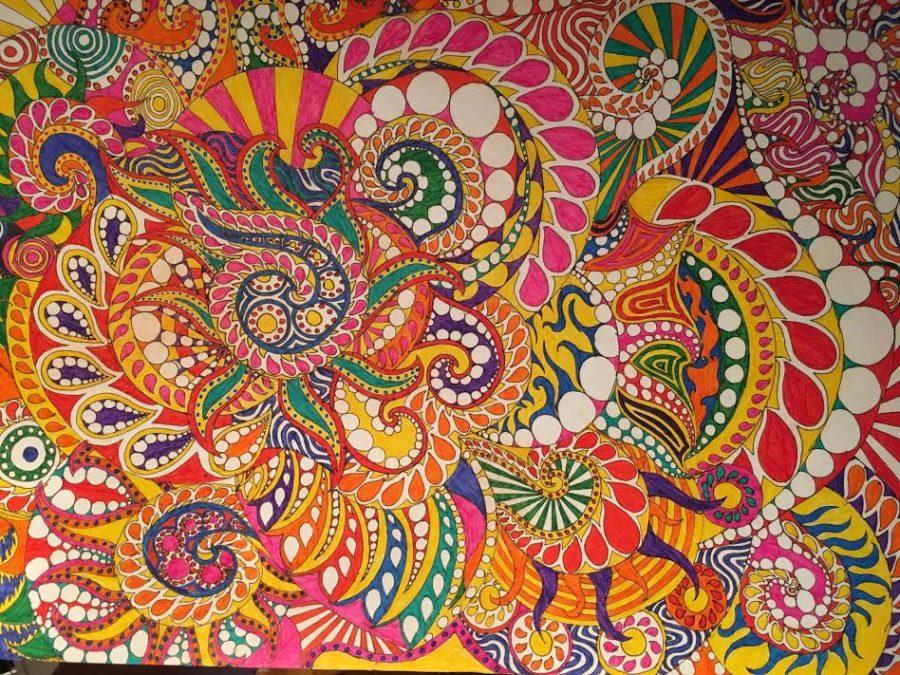 Senior Sam Tilley sits during class, his pen creating dark lines on the paper. Typically, he draws in black and white, and his drawings are abstract. Tilley's passion for drawing began when he was little, and now he uses it as a way to stay focused during class.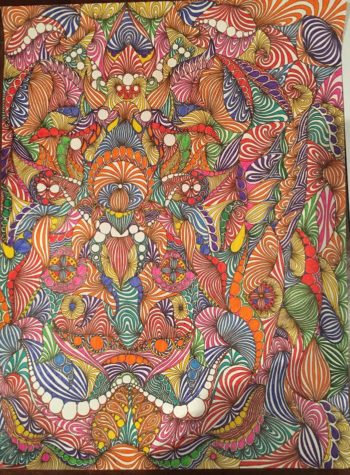 "I've been drawing since I was five or six. I used to draw trees and cars, but now I just do abstract [drawings]," Tilley said.
When he draws, he claims not to have any real inspiration. However, it takes real effort into creating one drawing piece. Some of his more extravagant pieces can take a few weeks to create a final drawing.
"I think it's sometimes hard to keep a drawing going. It takes a long time to make, and sometimes you want to start other drawings," Tilley said.
Occasionally, he'll draw very detailed designs with many different colors.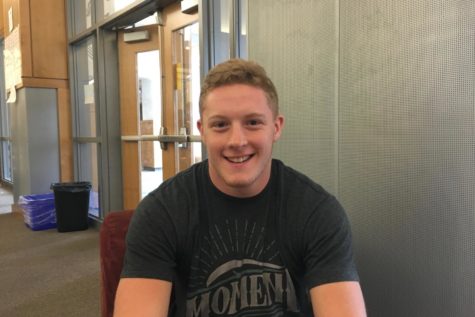 "I usually do black and white…[with] pens on the back of a homework…It's pretty much just me, nobody else in my family draws, [my sisters] don't draw, so it's unique to me."
Tilley enjoys art because he is able to draw things that are unique and not the same each time. His art consists of abstract shapes blended together that can create different visions for different people.
"I like [abstract drawings] because you can find hidden things in them. There are a lot of shapes and patterns that are fun to look at. You don't really know what it is, but you can kind of make things out of it."
About the Contributors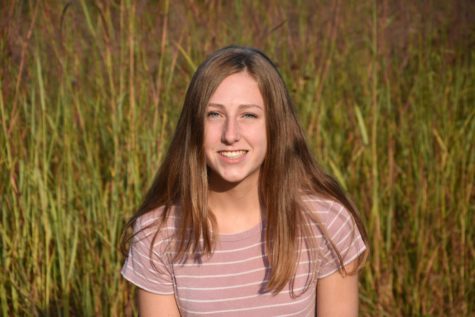 Caroline Raymond, Staff Reporter
Caroline Raymond is in tenth grade and is a first year staff reporter on WSPN. She plays field hockey in the fall and lacrosse in the spring. She also...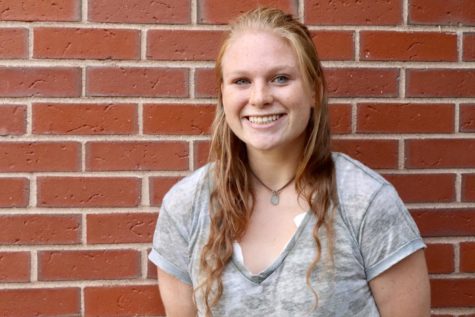 Caitlin Newton, Managing Editor
Caitlin Newton, class of 2020, is in her third year of journalism. She is the managing editor this year and was the features section last year. She plays...