Zachary Vonnegut: It's just more fun than driving
At 6:45 a.m., most teachers are hopping into their cars or finishing a cup of coffee at home. However, English teacher Zachary Vonnegut is putting on his warm winter layers and his helmet. If it's a particularly blustery day, he grabs his ski goggles and heads out the door. He then hops onto his bike and wheels away. Vonnegut bears the icy temperatures and blustery wind on his bike, but the cold doesn't bother him. Along his 20-minute-per-way commute, he passes by Lake Cochituate and many dimly lit houses. By 7:15 a.m., Vonnegut is zooming past the cars stuck in traffic.
Vonnegut has been riding his bike to school for the past four months. He enjoys it because he not only is getting exercise with a purpose, but he is also saving money by not using a car. He also thinks that bike riding is more fun than driving a car.
"Environmentally, I like the idea of trying to do what I can to reduce greenhouse gas emissions," Vonnegut said. "Obviously, it's not a big difference, but it makes some difference."
Vonnegut has always had the idea in mind of riding his bike to school but hadn't been given the opportunity to do so until this year. He thought it would be a fun thing to try.
"I had always thought about [biking to school] before this year, but when my son wasn't driving I had to drop him off at the bus stop. It was just logistically tricky," Vonnegut said. "Once [my son] got his license, I was like okay, I can do it."
Biking is not only good exercise, it's also a great way for Vonnegut to unwind after a tough day.
"If I've had a stressful day, it's a good way to work off the stress," Vonnegut said.
Although temperatures will drop in the winter, the cold weather does not stop Vonnegut from doing what he truly enjoys. He says the key to bike riding in cold weather is to start out feeling cold but gradually warm up, as he doesn't want to start out warm.
"I'm just going to bundle up. I've been reading blogs online from people who have committed in the winter and it's all about layers," Vonnegut said. "You need to have a good amount of layers. What I've been doing is wearing really thick wool socks that I pull up way over my pants and that helps with warmth."
The only thing Vonnegut is worried about this coming winter is the slippery ice that puts so many drivers and bikers at risk. Pure ice, according to Vonnegut, can be very slippery and dangerous.
"One thing that scares me is ice," Vonnegut said. "You can get these things called studded tires that have metal coming out, [but] the only thing with that is you can't use that on the regular pavement because they get worn out. So if you're going to be doing that, you're going to have to be switching them out all the time, which wasn't attractive to me. So I'm going to see how long I can get by without them."
Although biking to and from school every day takes a level of commitment, Vonnegut highly recommends it to students who don't play a sport.
"I would recommend it to students that feel like they don't get enough exercise because school [involves] so much sitting," Vonnegut said. "Biking is a good way to get exercise right before school and right after school. Obviously, if you do a sport, it's not really an issue, but for students who don't do sports I would strongly recommend it."
About the Contributors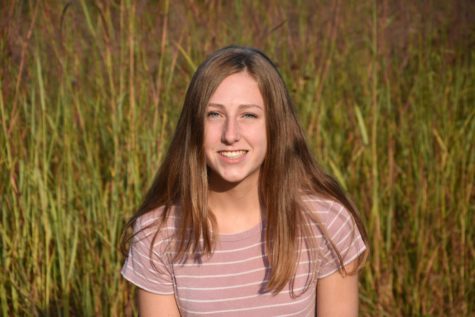 Caroline Raymond, Staff Reporter
Caroline Raymond is in tenth grade and is a first year staff reporter on WSPN. She plays field hockey in the fall and lacrosse in the spring. She also...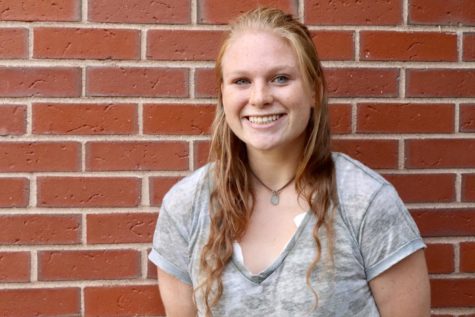 Caitlin Newton, Managing Editor
Caitlin Newton, class of 2020, is in her third year of journalism. She is the managing editor this year and was the features section last year. She plays...