Tri-M honor society inducts new members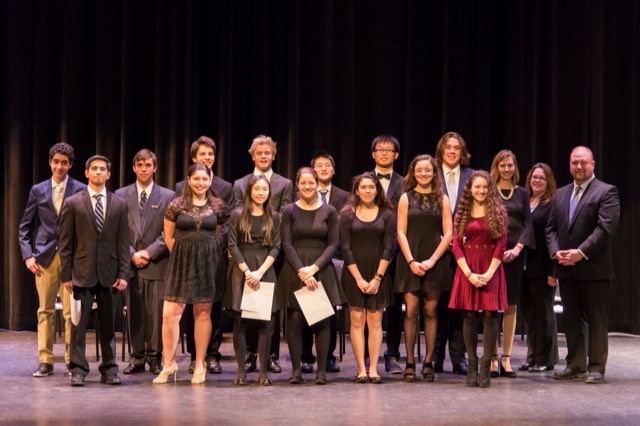 The Tri-M Music Honor Society induction ceremony was held at Wayland High School on Thursday, Jan. 11. There are fourteen inductees representing all three of the ensembles at WHS. Tri-M is an international music honors society with the goal is to recognize the students' achievements and service in their musical ensemble. Students are eligible in their sophomore year.
"[The inductees] had to meet a grade threshold [as well as] a performance threshold of having auditioned for senior districts," Fine Arts Director Susan Memoli said. "Once their candidacy was vetted, each new member had to perform a selection at [the] induction ceremony and recital. Our current officers will run the induction ceremony where they are then actually made members of our chapter 6693."
As part of the Tri-M society, musicians are supposed to contribute and make an impact on the world around them. They are required to show that they can make a difference in the community. Spreading music and giving back is a huge part of the responsibilities a of Tri-M member.
"As I read through the impact that music has had on [the students], I see what their ideas are for spreading [music] more in the community," Memoli said. "The current members are actually working on a fundraiser concert that's going to be happening on February 12th."
Once members are accepted into Tri-M, they have many responsibilities such as creating events to help the community, involving themselves in leadership opportunities and helping to create a more unified school music program.
"They're greeting people, they're there at the door," Memoli said. "[They are] kind of the face of the organization. For things like the ceremony tonight, the current members will run the whole ceremony. They will be the stage crew [and] they will run the induction part. It's kind of like a students-for-students thing."
Tri-M is mostly student based; the students come up with ideas, then organize, plan and run the entire event.
"It's really whatever the students deem as a great activity for them to do. Like I said, they serve as ushers, and then it's really student-driven from there," said Memoli.
The following students were inducted into Tri-M:
Samantha Baron
Shaelee Comettant
Simon Fidlin
Sam Fu
Sid Iyer
McKenna Kelemanik
Zachary Knapp
Mallory Leonard
Michael Matta
Cecilia Murphy
Jacob Schilp
Megan Sin
Jesse Wang
Tristan Wolff
About the Contributors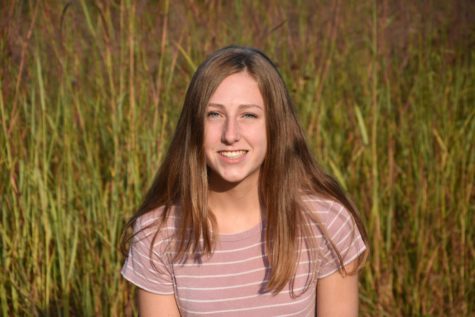 Caroline Raymond, Staff Reporter
Caroline Raymond is in tenth grade and is a first year staff reporter on WSPN. She plays field hockey in the fall and lacrosse in the spring. She also...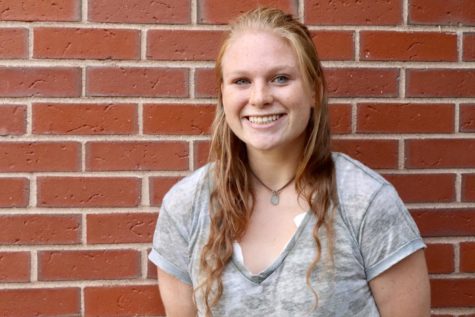 Caitlin Newton, Managing Editor
Caitlin Newton, class of 2020, is in her third year of journalism. She is the managing editor this year and was the features section last year. She plays...