Junior Reneé Case takes a new approach to prom dresses
Three months before prom, most juniors have barely begun their preparations for the big night. However, junior Reneé Case has already started designing and buying materials for the prom dresses she is creating for her peers. At the moment, Case is busy creating a dress for junior Teresa Hank Gomez in the months leading up to prom.
At the moment, Case is narrowing her focus to only one dress for Hank Gomez to ensure that it is finished on time.
"I've only been able to establish one thing for this prom, but I think I will be able to finish this one on time, so I will be able to talk to other people about working on theirs," Case said.
In order to make an idea of a dress come alive, Case first has to create sketches of her final product.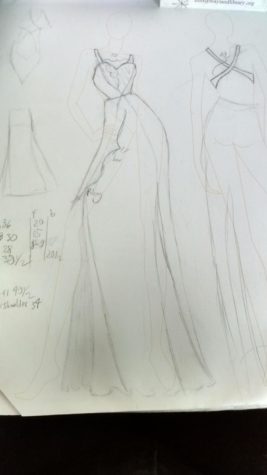 "I have a sketchbook which I have most of my ideas in," Case said.
Before she can actually make a dress, she must decide how she wants it to look, and what the image the person she is making the dress for has in their mind.
"I spend a while planning on how it's going to look first, which is especially applicable when I am planning for someone else. Then, I will figure out how all the pieces are going to fit together," Case said.
Many prom-goers spend hundreds of dollars on their outfit alone. Case provides a more hands-on and cost-effective alternative to buying a prom dress.
"I went with Teresa to get the fabric for the dress," Case said. "Teresa [paid] for the fabric. It wasn't too much, only 25 or 30 dollars."
While having a dress handmade may be easier for some people, it is certainly time-consuming for Case.
"It's hard to tell how long it takes to make a dress over the school year, but over summer break, I can normally make a dress in about two to three weeks," Case said.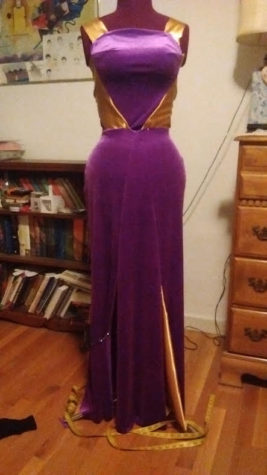 Case's artistic talents are not limited to dressmaking. She also looks forward to expanding her abilities to accessory making as well.
"I could end up doing some type of personal styling thing where instead of just making the dress for the prom, I make the dress and do shoes and accessories and all sorts of other things," Case said.
Although Case does not expect to attend the prom, she is excited for pictures of Hank Gomez at the prom flaunting her fashion.
Leave a Comment
About the Contributors
Abby Mitty, Staff Reporter
Abby Mitty is a staff reporter for WSPN who specializes in the sports section. This is her second year on the WSPN staff. Abby enjoys playing many sports,...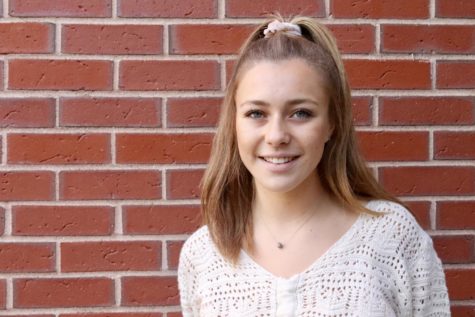 Hailey Robinson, Sports Editor & Copy Editor
Hailey Robinson, Class of 2020, is a co-editor of the sports section for WSPN. This is her third year on the staff. In her free time, she enjoys skiing,...