Behind the keys: Piano
Hang on for a minute...we're trying to find some more stories you might like.
If in the fall you were walking down the fine arts hall, you may have heard piano tunes spilling out of the practice rooms. This past semester, the piano elective was taken by a small amount of students at Wayland High School. It was taught by fine arts teacher Rachel Carroll, and it was offered to all grades.
Students came into the class with a wide range of knowledge relating to the instrument– some students came in with years of practice, while others were eager beginners.
"I cater to each individual student," Carroll said. "We choose pieces together, then I come over and have some one-on-one time, or if it is a group of rookies, sometimes we will do a small group lesson."
Students were not graded on the difficulty of the piece they perform, but on their effort. Senior Olivia Waldron was a beginner when she took the class first semester.
"The different skill levels weren't an issue at all, and we were able to go at our own speed," Waldron said. "We would all choose something to work on and did mini-performances for the class, but it didn't matter how difficult the piece was."
Carroll runs a very laid-back class, and the students enjoy that. She lets her students pick their songs, so they like what they are playing.
"She wasn't overbearing, and she was lenient with song choices. Overall, she was just reasonable toward us. Also, it was a fun atmosphere," senior Josh Goodman said.
After the students practiced their pieces for a few weeks, they presented them to the class.
"We have mini sharing times. I try to keep it so it is not stressful and very low-key. I want piano to be enjoyable, fun and not stressful at all," Carroll said.
The students know that their classmates all worked very hard on their pieces, so the atmosphere was not judgemental.
"Nobody cared if you messed up, and it was very slow stress, so it was a very good environment for the beginners," Waldron said.
Carroll wanted her students to feel that they were in an encouraging environment, so the students would give compliments to whoever performed.
The ten students all got to know each other and had fun playing. Despite being in all different grades, the students bonded and supported each other throughout the semester.
"There were a couple seniors, and they were really nice to me," freshman Ellie Tyska said. "We got to know the upperclassmen well. It was really nice, especially as a freshman."
The students taking the class expressed that they generally had a great time learning more about piano, and they were happy and encouraged by the atmosphere in the classroom.

About the Writer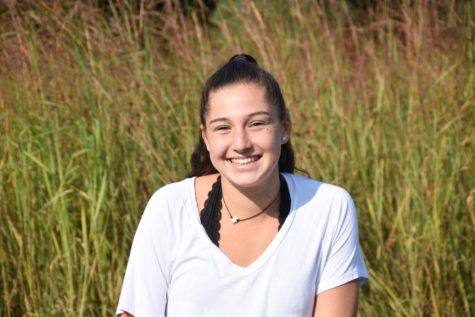 Lilly Stoller, Staff Reporter
Lilly Stoller is a freshman and a first year reporter for WSPN. She is planning to play both basketball and lacrosse this year for WHS.