Contrasting competition: the differences between academic and athletic teams
Many high school students play sports, but that is not the only way to compete at WHS. Students can compete in several different academic competitions including clubs and teams such as the Debate Team, Math Team, Science Olympiad, Robotics and Mock Trial. Unlike athletics, these teams' competition is not centered around physical exertion, but according to students, they still are competitive.
Some WHS students participate on both an athletic and an academic team. Seniors Janelle Renterghem and Yaniv Goren and junior Uma Paithankar all participate or have participated in both athletic and academic competitions. Goren, who's participated in Debate, Model United Nations, cross-country, winter track and spring track, found that the difference between academic and athletic competitions often varies.
"[It] depends on what club or sport you're doing," Goren said. "Some sports, like [the ones] I do, are somewhat low commitment, and that's because I'm a part of so many academic competitions. I'd say it also works vice versa."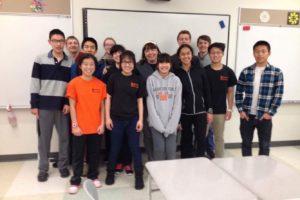 Paithankar believes physical sports can be more competitive.
"[There's] more emphasis on competitiveness and winning in physical sports; everyone is more relaxed in academic competitions, as no one gets cut if they don't perform well," Paithankar said.
Paithankar has participated in tennis, badminton, volleyball, Science Olympiad and the Math Team.
Renterghem has found similarities in the skills she exercises in both her sport and academic teams.
"I'm a coxswain on the boys' crew team and captain of the Mock Trial team, so both have required me to be more confident and direct," Renterghem said. "I was a freshman when I joined the crew team, and it was terrifying to have to yell at people I barely knew. In Mock Trial, you're going to lose if you give a timid and quiet direct or cross-examination. Both have caused me to develop better public speaking and leadership skills, but in very different ways. One team is focused on strength and the other intellect, [so] the practices are dissimilar."
Depending on the sport or academic competition, the students have noted that there are varying amounts preparation for upcoming meets or games.
"I definitely have more 'homework' in Mock Trial," Renterghem said. "We are constantly rewriting drafts, studying the case packet and memorizing rules of evidence."
"In sports, if one doesn't put in the effort and time expected, it's likely they could get less playing time or not play next year," Paithankar said. "However, in academic competitions, if one doesn't perform at the highest level, they will still get the chance to participate, even if they are not put on the top team. If someone wants to be on the top team, yes, more work and time is required."
Because of the amount of work both types of competitions can generate, it can be hard to juggle it all. Renterghem said she manages the workload by assigning one activity to a specific season; crew in the fall and spring and then Mock Trial in the winter.
"When you love the things you do, even if they may be considered polar opposites, you find the time and energy to do them," Paithankar said.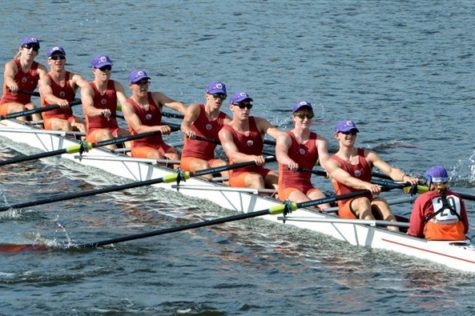 Goren believes he wants to perform better in one competition more than the other. For him, that means he wants to do better in academic competition more than in sports.
"I don't think I was ever too pressed to run fast times or win awards in cross-country, but in Debate, I'm pretty stressed about winning a trophy or getting a speaker award," Goren said.
Renterghem, however, believes she is competitive in both teams.
"I'm pretty competitive in both," Renterghem said. "Winning a race is the equivalent of winning a trial or delivering a flawless cross. Overall, the real difference isn't because of one being physical and the other not; rather, it depends on your interests. What you get out of these competitions is what you want to put into it."
About the Contributor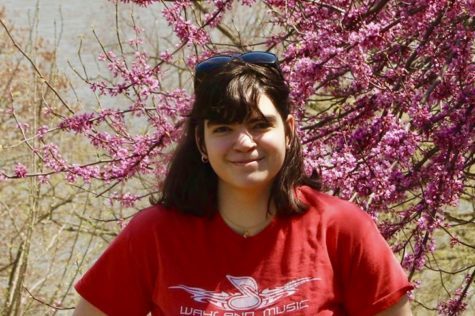 Emma Marton, Guest Writer
Emma Marton, class of 2019, is a guest blog writer for WSPN. This is her second year guest writing. In the past she wrote a blog called Emma Goes Clubbing...