Warrior Weekly: Jets trade up for third overall pick in NFL draft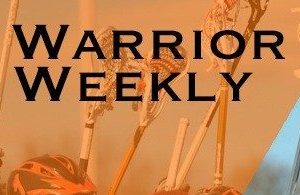 Yesterday, the Jets and Colts agreed to terms for a trade that will send the third overall pick in the upcoming draft to New York. More information on the deal can be found here. Surely Jets general manager Mike Maccagnan made this deal with the intention to select one of the draft's top three signal callers (Sam Darnold, Josh Rosen, or Josh Allen). That may be the case, but I'm not completely sold on the fact that New York is targeting a quarterback with the third pick.
Although many NFL analysts have the Giants taking Saquon Barkley at two, there is still a good chance the G-Men draft their QB of the future (either Darnold or Rosen––whichever player Cleveland passes on). If that happens, the top of the Jets' QB draft board would be whittled down to Josh Allen and Baker Mayfield––two players that, one could argue, the Jets could have drafted at six.
Does it make sense for the Jets to move up to third overall in order to secure one of the three top QBs? Yes. Do I have a theory that suggests they made this move for another reason? Yes.
During the combine, it was reported by Peter King of Sports Illustrated that one NFL team he spoke with had given Saquon Barkley a perfect draft grade. (It should be noted that King also mentioned it was only the 5th flawless assessment the team had ever awarded.) There was much speculation that this anonymous team was the Colts, mostly because Indianapolis awarded Peyton Manning and Edgerrin James perfect marks, but the Colts' dealing of the third overall pick leads me to believe that it was not they who had a perfect grade on Barkley, but their trade partner.
Why move out of a spot where Barkley might be available if you have a perfect grade on him? More importantly on the Jets' end–if you love a player that much, moving up to go get him makes a lot of sense.
Conspiracy theories aside, this is shaping up to be one of the most entertaining drafts in recent memory.
About the Writer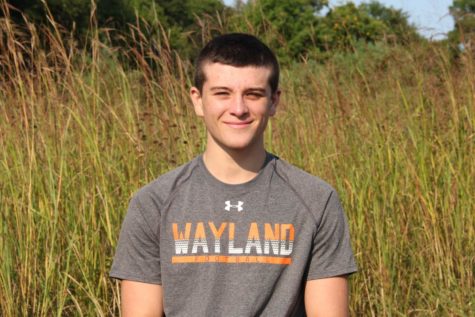 Duncan Stephenson, Editor-In-Chief
Duncan Stephenson is a senior at Wayland High School. He is one of three editor-in-chiefs of WSPN. This is his fourth year writing for the publication....