VSCO: A hidden app, but public to all
Instagram's bright orange and pink icon appears on many WHS students' phones, but a black and white VSCO icon is popping up on more and more devices. Could VSCO be the next Instagram? Similarly to how people use Instagram, VSCO users can post any picture they want, and others can see those posts in their feed. The difference between the apps, however, comes down to social expectations connected to each app.
Users on VSCO have their own profile where they can post photos, and they have the option to edit their photo before posting them. There are also filters and other effects they can add. Once posted, anyone can see the picture, regardless if someone is "following" a user or not.
"I just have [VSCO] to put filters on my pictures and then I post them sometimes, but I don't use it very often," sophomore Jenna Ferrick said.
VSCO has another feature: republishing. A user can republish another user's picture and that picture will then go into their "collection." The collection is another feed of photos on one's profile, but all of these photos belong to other users.
"Republishing is basically the equivalent of a retweet or a share," freshman Remmi Shaw said. "I republish pictures of my friends' sports and all sorts of things. I tend not to republish political things, but sometimes if they are cool or if I believe in the movement, I will."
Many teens use VSCO to edit their photos with the filters the app provides as well as to post artistic photos and meaningful quotes. However, some users take a different approach to VSCO, posting with less thought to what the picture says about themselves.
"A lot [fewer] people use VSCO, and it is primarily girls who use VSCO," Shaw said. "A lot of times it is my close friends, so I feel like it is a place where I can share a lot more pictures."
According to freshman Katie O'Brien, VSCO isn't checked as often by users, and the majority of users are female.
"People are more cautious on Instagram because people tend to have more followers on Instagram, and more people can see what you post," O'Brien said. "On VSCO, it's mostly girls, so people post what they want to post without having to worry about people judging what they post."
Users don't think that their posts on VSCO will be viewed as often, so many users post "riskier" photos. But this is not the only content on VSCO. People also post quotes, text messages and "artsy" pictures, which are cool pictures zoomed in or from different angles. Since VSCO lacks statistics and the options of comments and "likes," people tend to post pictures that are different, and in some cases more inappropriate, than they would consider posting on Instagram.
"People post things on VSCO because [they] don't think they are going to be judged, but when [users] post on Instagram, you have to really think about it [the post] and make the perfect caption," freshman Sam Goldstone said. "You don't really have to do that with VSCO."
Even though VSCO users are mostly girls, boys still know about the app. Junior Casey Ross says he does not use the app because he doesn't care very much about social media.
"I don't have a VSCO, so I don't know [it] that well, but it is basically another social media app where you post photos without captions or anything and people don't like the photos," Ross said. "I don't know it too well. I don't have the effort for VSCO. [I] don't care enough to have one. I think the reason mostly girls [have VSCO] is [because] girls are more into social media and they like to post more."
Some VSCO users see the app as an extension of Instagram and put a link to the VSCO account in the Instagram bio. Anyone can click on a users VSCO link to see their account. For some teens, VSCO's lack of privacy is a big enough issue to stop them from using the app entirely.
"VSCO is kind of like a rip-off of Instagram," sophomore Josh Brient said. "Girls use VSCO the most because it is not a guy thing to use. Instagram is enough. I don't need VSCO. VSCO is never private, and it is very creepy."
Unlike Instagram, Twitter and Facebook, VSCO does not have the option to make an account private, allowing anybody to view a user's photos. Some college admissions officers choose to look at applicants' social media profiles, including VSCO, in an attempt to get a better understanding of the applicant.
Many students do not realize how the app's lack of privacy settings could affect their college admission. According to a 2017 survey by Kaplan Test Prep, out of the over 350 colleges surveyed, 35% of them said they look at an applicant's social media pages. If a college admissions counselor can't view an applicant's private Instagram account, they can simply click the link in their profile to their VSCO page, and dozens of the applicants' posts can be exposed to their potential college.
Although there is a smaller number of users on VSCO than on other social media platforms, the app's privacy settings make it easy for anyone to access a user's account. Students are warned to be careful about what they post on VSCO because of its accessibility.
About the Contributors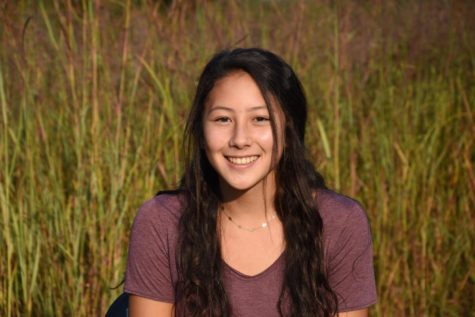 Julia Pak, Staff Reporter
Julia Pak is in tenth grade, and this is her first year with WSPN. She rows for the Wayland-Weston crew team and is on the swim team. She also loves to...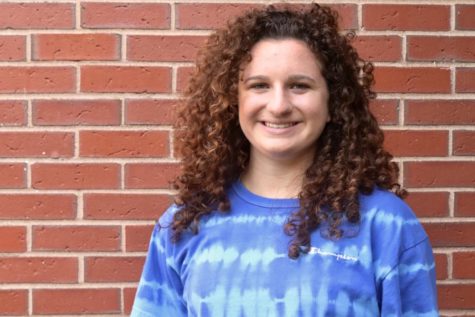 Caterina Tomassini, Managing Editor
Caterina Tomassini, class of 2021, is a fourth year journalism student and is the managing editor this year. Outside of journalism, Tomassini plays club...