UPDATED: Senior Assassin 2018 Live Updates
Every year, the senior class takes part in an annual tradition called Senior Assassin. Seniors who choose to participate use water guns to take out their given targets, and the game continues until there is one person left standing. This game is organized outside of school, and students are not allowed to play in any school buildings or in the parking lot. It is not school sponsored. In order to play, each senior must pay the organizers a $10 entry fee; at the end, the winner will receive a cash prize.
The game has officially started. Check back to this page for updates on who has been eliminated and who is still in. If a name is crossed out, that person has been eliminated. The name italicized in blue is the name of the person who eliminated the target.
LEADERBOARD:
Matt Clayton: 7
Kayla Mabe: 5
Abby Blumenfeld: 4
Adam Liszewski, Marjorie Ladas: 3
Nick D'Amico: 3
PLAYERS:
Eliminated: Name – Assassin
Eliminated by default at the end of round 1 (did not eliminate their target): Name
Survived round 1: Name
ROUND ONE:
Valerie Abalaka – Ian Reilly
Jay Abdella – Kyla Denisevich
Salina Amanuel
Maya Anand – Kayla Mabe
Addison Antico – Timmy Durant
Christopher Balicki
Kobe Balson
Mackenzie Barber – Masha Yakhkind
Lindsey Barnard – Leah Scheidemantel
Alexandria Beer
Alex Bibby – Abby Blumenfeld 
Zachary Blumberg
Abby Blumenfeld
Jay Blumenfeld
Riley Bonner
Benjamin Bourget
Tyler Brient
Kathryn Brown – Jackie Stoller
Colby Bryant – Lindsay Jacobs
Audreyanna Camacho – Peter Moore
Kyle Camphausen
Jack Cappellucci
Skyleen Centeio
Chance Champagne  – Kara Whitesell
Matthew Clayton
Helen Cliff – Devin Morris
Sean Cribben
Matthew Curran
Jennifer Curran – Jacob Jenzeh
Evan Curtin
Nicholas D'Amico
Haydn Davies
Logan Dawson – Ryan Tapply
Amanda DeAngelis
Kyla Denisevich
Sean Devlin
Owen Donovan – Nick D'Amico 
Zackary Dresens
Timothy Durant
James Edmunds
Elijah Etienne
Patrick Fennelly
Margaret Fiske
Pauline Flanagan
Aidan Garagic – Matt Clayton
Tiffany Gill
Isabel Gitten – Dima Ilin
Andrew Glazer – Aaron Stone  
Zachary Goldstein
Maya Golod – Veja Kazlas
Yaniv Goren – Matt Clayton
Asa Greenaway – James Edmunds
Nia Greenidge – Amani Walker
Kevin Hodgdon – Sean Devlin
Kieran Ireland
Dmitry Ilin
Lindsay Jacobs
Jacob Jenzeh
Ella Johnson – Matt Clayton
Michael Jones
Matthew Karbowski – Nick D'Amico
Robert Kashian
Veja Kazlas
Conor Keating
Kadar Kemp
Nehda Khadjenoori – Michael Jones
Andrew Kipp
Zachary Knapp – Riley Bonner
Marjorie Ladas
Brooke LaPierre
Aimee LaRochelle – Robert Kashian
Naomi Lathan – Sean Cribben
Daniel Lavenson – Conor Keating
Darby Leid
Jamie Levin – Marjorie Ladas
Lillian Lin – Savannah Salitsky
Adam Liszewski
Joseph Lydon
Joseph Lyons
Kayla Mabe
Madeline Malnight
Raphael Martinez – Darby Leid
Fiona McHarg – Peter Wolff
Marco Melero – Ryan Patterson
Kyle Miller – Tyler Brient
Oliver Moody
Peter Moore
Juliet Nadeau – Kayla Mabe
Jessica Nyiraboyi – Duncan Stephenson 
Manny Oliver – Nick D'Amico
Ryan Patterson – Andrew Kipp
Emily Pappas
Jeffrey Prince –  Zack Dresens
Ian Reilly
Hannah Roberge – Haydn Davies
Benjamin Robinson
Tia Rogers
Lucas Rostler
Natalie Roussina – Tia Rogers
Jordan Rubin – Patrick Fennelly 
Max Salgannik – Tyler Brient
Savannah Salitsky
Leah Scheidemantel
Maxine Scherz – Joey Lydon
Daisy Shu
Thomas Simon
Mehar Singh – Tom Simon
Gabi Smith
Lauren Stahl – Gabi Smith
Isabel Steneri
Duncan Stephenson
Jacqueline Stoller
Aaron Stone – Maxine Scherz
Ryan Swanke – Adam Liszewski
Eileen Tam
Sam Tilley
Willa Tise – Michael Jones
Benjamin Travis – Asa Greenaway
Vadim Trubetskoy – Salina Amanuel
Max Valone – Adam Liszewski
Cassandra Varnau
Megan Vocatura – Juliet Nadeau
Olivia Waldron – Jack Cappellucci 
Amani Walker
Valentine Watson – Ben Travis
Kara Whitesell
Peter Wolff
Samuel Wolff – Jay Blumenfeld
Spencer Wong – Emily Pappas
Masha Yakhkind
ROUND TWO:
Abby Blumenfeld
Adam Liszewski
Amani Walker
Andrew Kipp – Veja Kazlas
Conor Keating
Darby Leid – Kara Whitesell
Devin Morris
Dmitry Ilin
Duncan Stephenson – Jackie Stoller
Emily Pappas – Kayla Mabe
Gabrielle Smith
Haydn Davies
Ian Reilly – Robert Kashian
Jacob Jenzeh – Marjorie Ladas
Jackie Stoller – Jack Cappellucci
James Edmunds
Jay Blumenfeld
Jack Cappellucci
Joseph Lydon – Kayla Mabe
Kara Whitesell
Kayla Mabe
Kyla Denisevich – Matt Clayton
Leah Scheidemantel
Lindsay Jacobs – Dima Ilin
Marjorie Ladas
Masha Yakhkind – Tia Rogers
Matthew Clayton
Matthew Curran
Michael Jones
Nia Greenidge
Nicholas D'Amico – Haydn Davies
Patrick Fennelly
Peter Moore – Matt Curran
Peter Wolff – Abby Blumenfeld
Riley Bonner – Leah Scheidemantel
Robert Kashian
Salina Amanuel
Savannah Salitsky – Matt Clayton
Sean Cribben
Sean Devlin – Sean Cribben
Thomas Simon – Peter Moore
Tia Rogers
Timothy Durant
Tyler Brient
Veja Kazlas
Zachary Blumberg – Devin Morris
Zackary Dresens – Jack Cappellucci
ROUND THREE:
Abby Blumenfeld
Adam Liszewski
Amani Walker
Devin Morris – Marjorie Ladas 
Dmitry Ilin
Haydn Davies
John Cappellucci – Matt Clayton
Kara Whitesell
Kayla Mabe
Leah Scheidemantel – Kayla Mabe
Marjorie Ladas
Matthew Clayton
Matthew Curran
Robert Kashian – Adam Liszewski
Salina Amanuel
Sean Cribben – Abby Blumenfeld
Tia Rogers
Veja Kazlas
ROUND FOUR:
Abby Blumenfeld
Adam Liszewski – Matt Clayton
Kayla Mabe – Matt Clayton
Marjorie Ladas – Abby Blumenfeld
Matt Clayton – Abby Blumenfeld
Winner: Abby Blumenfeld
Most assassinations: Matt Clayton
About the Writer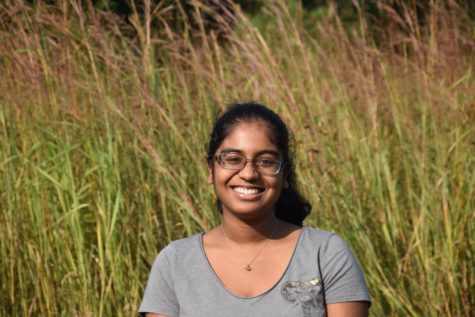 Janani Gandhi, Editor-in-Chief
Janani Gandhi is a co-editor-in-chief of WSPN. She is a senior and this is her third year on the WSPN staff. She is a member of WHS' crew and cross country...