Juniors attend Career Colloquium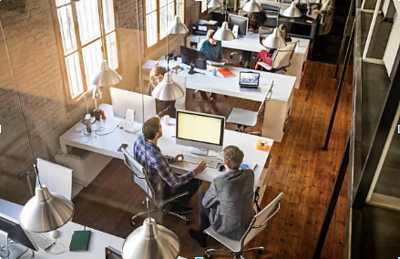 Juniors attended the Career Colloquium held by librarian Joanne Schmidt and guidance counselor Jim Girard on May 2 to look into future careers. According to Girard, the Career Colloquium is informative for students and helps them decide on possible electives they may take, college majors they may be interested in and possible career paths.
The annual Career Colloquium brings in members of the Wayland community who work in a variety of occupations. Juniors are instructed to select three different positions of interest in which they will be able to investigate through interacting with different Wayland residents.
"We had engineers, entrepreneurs, marketers [and] and teachers come in," Schmidt said.
The Career Colloquium took up two blocks during the school day. During these two blocks, students had an opportunity to meet with presenters from different careers to learn about jobs they may be interested in.
"We match [the students] up with their presenters and they'll have 25-minute blocks to meet and learn more about the profession, and then they have a chance to ask questions," Girard said. "After 25 minutes they will rotate to the next [presenter]."
Students can take away a variety of insights from Career Colloquium presenters. According to Schmidt, juniors learn how professionals prepared for their careers and what types of work those careers involve.
Not only does the Career Colloquium give WHS students ideas for their futures, it also builds bonds in the Wayland community. Both Schmidt and Girard get feedback through a survey sent to juniors following the annual Career Colloquium.
"The speakers enjoy [Career Colloquium] too, so it's good to make that school community connection," Schmidt said.