Review: 'Dead or Alive' by Evan Hughes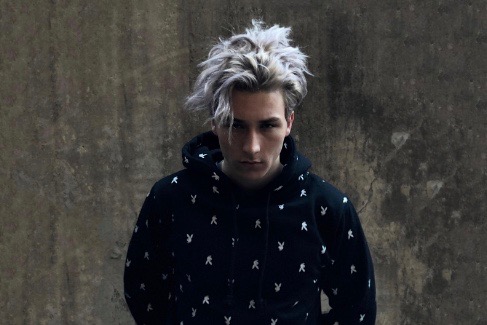 Evan Hughes, a member of the WHS Class of 2016, has released yet another album for the masses. Hughes put out his latest project, 'Dead or Alive,' on April 21. The album features six tracks, all of which display Hughes' increased versatility as an up-and-coming artist.
"Dead or Alive is the beginning. I worked hard as hell on this project for you guys (and for myself). I cut a lot of great songs out of this project, so I could give you the best of the best. Coming to terms with who we are is one of the most difficult journeys to describe, and there are always scary moments," Hughes said.
Must Listen: 'Latenight Snap'
Song to skip: 'Yung God'
Open the Gates:
The premier track on the EP doesn't fail to impress. The intro to the song is deep, and the second Hughes hops on the beat, it becomes a hype track. Hughes' flow is impressive, and it shows his progression and ability as a rapper. This song is perfect for getting excited before your workout or your game.
Latenight Snap:
This song has a catchy beat and lyrics to match. The upbeat track flows well with the lyrics which reference the app Snapchat. One line from the chorus stands out: "I am not alive, I am not a ghost." This line embodies the title of the EP, "Dead or Alive," while also continuing with the Snapchat theme because the app's icon is a ghost. This is a must listen on the album, and, in our opinion, the best song.
I Gotta Go (ft. PmBata):
Honestly, this song's lyrics fail to meet the standard set by the first two tracks on the record. It seems like Evan is going for more of a mumble rap vibe with this song, which doesn't suit him very well. He raps about essentially a one night stand, and how he's "gotta go." The beat on this song flows well, and it could work well, but we believe that Evan should get back to his roots, opposed to conforming to today's mumble rap culture.
We're in the Middle (ft. Chudi):
This song is a bounceback from the mediocrity of his previous track. It continues the "Dead or Alive" theme in its lyrics. The lyrics make sense and aren't mumbled. Chudi's verse also helps the song, although we would have liked to see a final chorus post-Chudi. Overall, this song is very catchy, the beat is good, and the lyrics flow well.
Yung God:
Yung God is the second to last song on Evan's EP and it fails to inspire any appreciation. If Evan is describing himself with the title, we can't exactly agree with his self-proclaimed divinity. Beyond the title, we felt he was trying just a little too hard to be a mumble rapper on this track. It's still a hype song, but it's not his best on the album.
7ove:
The final track of "Dead or Alive" leaves a limited sense of satisfaction in our earbuds. It concludes the album well: the lyrics make sense, the beat is catchy, but this track fails to be remembered. Evan showcases an interesting Post Malone-like ability to sing in his tracks. That first note where Evan draws out the word, 'love,' is memorable, but the rest of the track fails to be.
Evan's EP is very different from his previous work. Some of his songs seem to question divinity and the line between life and death. Others tracks, however, are just mumble rap songs about the things we hear every day in hip-hop. All in all, this EP had its shortcomings, but it really capitalized on its better songs. You should definitely give it a listen, and determine how you like it for yourself.
Rating: 8.4/10
Opinion articles written by staff members represent their personal views. The opinions expressed do not necessarily represent WSPN as a publication.
View Comments (2)
Donate to Wayland Student Press
Your donation will support the student journalists of Wayland High School. Your contribution will allow us to purchase equipment, cover our annual website hosting costs and sponsor admission and traveling costs for the annual JEA journalism convention.
About the Contributors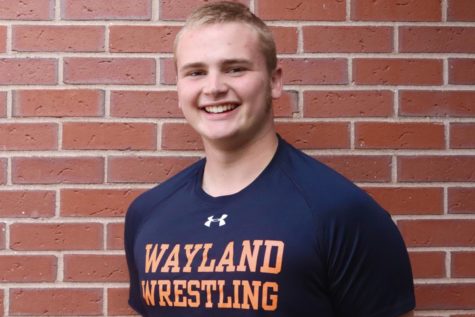 CJ Brown, Senior Staff Reporter
CJ Brown, Class of 2020, is a third-year staff reporter for WSPN. He captains the football and wrestling teams and is the vice president of Student Council....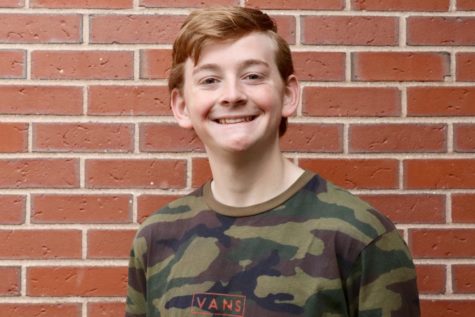 Charlie Moore, Editor-In-Chief





Charlie Moore, class of 2020, is a fourth-year journalism student and fourth-year reporter for WSPN. He is a Co-Editor-in-Chief for WSPN. In...