'Old Fashioned Romance' steals the show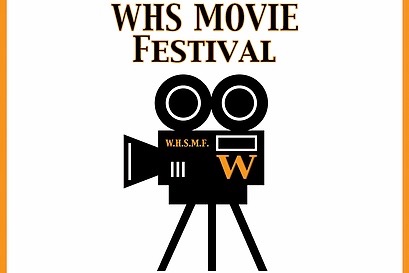 "Old Fashioned Romance" won all but one award at last week's WHS Film Festival. The seventh annual Film Festival for filmmakers at WHS took place on Friday, May 18. Juniors Jack Gaddis, Amelia Brodney and Elizabeth Francis each directed a film that was shown during the festival.
Every year at WHS, students have the option to enroll in the film class. The course helps students create and direct. At the beginning of the school year, they start off writing a script, then transition to shooting, and finally, editing. This process leads up to the Film Festival, which is where they are judged and given awards based on their films every spring.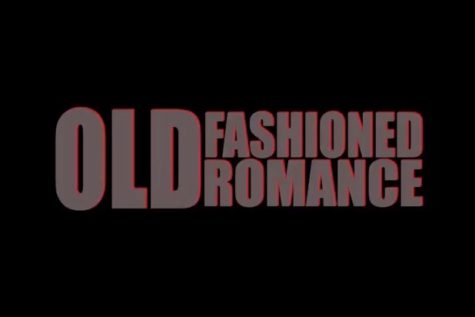 Gaddis collaborated with junior Tucker Jones on their film, "Old Fashion Romance," a comedy written by Jones and starring senior Ethan Kelly.
"It's about this kid who gets rejected all the time and tries to get a date with this girl. He thinks it's a date and goes through all of this stuff to get ready [for it]," Gaddis said. "It's a funny movie. It's basically just his struggle to get ready for his date, and it gets really crazy and chaotic."
Gaddis and Jones finished their film earlier than expected, while still including everything they aimed for. "Ours is really funny, [and] I think it came out really well. It [may have] even come out better than we thought," Gaddis said.
"The actors were really good," Gaddis said. "[Kelly] is so funny; he's such a funny actor. It's a perfect role for him."
"Old Fashioned Romance," won Best Director, Best Actor, Best Screenplay, Best Supporting Actor, Best Supporting Actress, People's Choice Award, Best Score, Best Editor, Best Extra, Best Picture and Best Cinematographer.
Gaddis has lots of experience with filmmaking and has involved himself ever since he was in elementary school.
"I have a YouTube channel called 'Sunbutter Productions,'" Gaddis said. "We make a bunch of short films on there and prank videos, stuff like that. I've been making film videos with [junior] Michael German since I was in second grade."
Brodney directed and wrote her film, "Spotlight," by herself. "Spotlight" is about a rivalry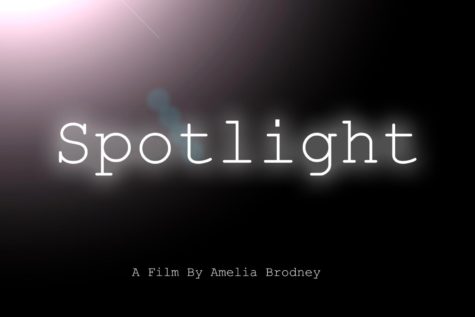 between two girls for the lead role in a play, and the tension between them escalates to an extreme point. The film stars senior Melinda Kalanzis, junior Daniella Timperio, senior Ethan Kelly, junior Elliott Trounson, senior Kylin Peng and freshman Erin Hines.
Originally the film was going to be about two girls fighting for valedictorian, but through many drafts and suggestions, Brodney slightly changed the film's plot.
"I chose to write about them fighting for a lead role in a musical because I thought it would be lighter. I always had the idea, this year, that there would be two people fighting for something," Brodney said.
Unlike the other two films which are around 20 minutes, "Spotlight" is between 16 and 17 minutes. If Brodney had more time, she would have liked to expand her film.
"The way I wrote the script, we thought it was going to be really long but it wasn't," Brodney said. "I wished I realized it was going to be shorter earlier, so that I could have added more."
Development of the plot and the film as a whole is just apart of the filmmaking process, but Brodney loved watching "Spotlight" develop as the school year continued.
"My favorite thing is creating something from the start and watching it develop and seeing the final product because it is a lot of work and it is very time consuming," Brodney said.
"Spotlight" won Best Actress during the Film Festival last Friday.
"The Odyssey of Two Misfits" is Francis' creation that she wrote and directed during the span of this school year. The film is about Parker, an introvert, and Violet, a strong extrovert. They meet one night at school, and the film follows their adventures and conversations.
Francis' filmmaking crew was senior cinematographer Sebastian Giammarino, senior Jack Cappellucci, junior Alexa Calder, Kalanzis, Peng, Hines and sophomore score producer Ryan Dowling.
"My favorite part of the film is the chemistry between Jack Cappellucci and Alexa Calder because they are really good friends in real life, and then them being able to transfer that chemistry on screen is so amazing," Francis said. "I am so blessed to even witness it."
Francis is not only proud of the chemistry between her actors, but also Dowling's score that he created for her film. A score is a musical notation that aligns with scenes and movements within a video.
"Ryan Dowling produced an original score, and he is so talented," Francis said. "He literally took my movie and put it into some sort of editing thing, and then created the score as he was watching it."
Throughout the process of writing, shooting and editing, Francis has learned more about the art of filmmaking and what it takes to be a director.
"I have learned to take control more of my story and to advocate for my ideas, and I have also learned that to be sensitive and courteous to other people and to their needs as well," Francis said. "I think I've learned that just how much effort goes into creating a movie."
Gaddis, Brodney and Francis all have plans on making films in the future.
This summer Brodney looks forward to her screenwriting program at Loyola Marymount University in Los Angeles. Brodney hopes to continue film in college.
"I'm definitely considering pursuing film or something media related in college, whether it's film school or creative media," Brodney said.
Similar to Brodney, Gaddis plans on applying to numerous film school for his college career.
"I definitely want to go out in L.A. and do something in that industry," Gaddis said.
Francis is driven to entering this industry later in life.
"My goal would definitely be to represent people with color and actors of color," Francis said. "That's really what I'm about. I want to go into this industry because I think it's important to share the stories of everyone."
Leave a Comment
Donate to Wayland Student Press
Your donation will support the student journalists of Wayland High School. Your contribution will allow us to purchase equipment, cover our annual website hosting costs and sponsor admission and traveling costs for the annual JEA journalism convention.
About the Contributors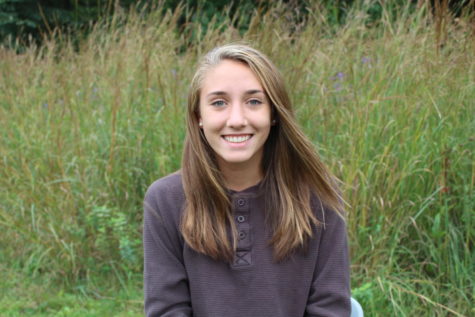 Eden Vanslette, Multimedia Editor
Eden Vanslette, class of 2019, is a co-multimedia editor for WSPN. This is her third year on the WSPN staff. In the past, she has been a Arts and Entertainment...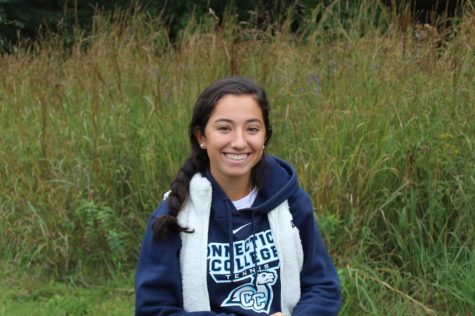 Nicole Erdekian, Social Media and Pop Culture Editor
Nicole Erdekian, class of 2019, is the social media and pop culture editor this year. She is in her second year of journalism. In her free time, she plays...