WHSTE stages senior one-acts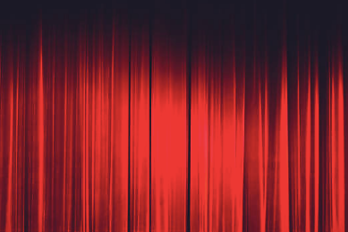 This year, the Wayland High School Theater Ensemble is trying something new. On Tuesday, June 12th, at 7:30, students will perform in the first ever senior-directed one-act shows.
"After the spring play, it's the final WHSTE [event] for the year," said WHSTE Director Aidan O'Hara. "Seniors can propose a one-act play project. This year, we had four seniors propose three different one acts. The one-act gives seniors the opportunity to direct a show and to have a vision and execute it."
According to O'Hara, the senior one-act showcase provides many different acting opportunities as the seniors came in with such unique projects.
"It gives more acting opportunities to our WHSTE students and some acting opportunities to the freshmen and sophomores who haven't had big parts before," O'Hara said.
Senior Melinda Kalanzis will be directing her self-written show titled "Out Loud." The show is an updated take on John Hughes' acclaimed 1985 comedy-drama "The Breakfast Club" in that it presents a fictionalized version of high school life.
"I wanted to direct and to guide my group of actors through writing this because I think it will help them grow as performers and as people," Kalanzis said. "With original work, everyone involved takes ownership and that creates an incredibly close connection to the text and between ensemble members. This piece [has] evolved quite a bit from the original concept, but the premise is similar. It begins with the idea that everyone is living a different day at once and you never know another person's inner workings. This piece is raw and a very honest fictionalized account of life."
Seniors Shaelee Comettant and Maya Golod will also be co-directing a comedy written by Comettant called "Production Week."
"'Production Week' is about an actress named Morgan who turns to her old friend and stage manager, Dina, and the rest of the techies from high school to help plan her wedding in a week after all of the previous plans for the event fell through," said Comettant.
Kylin Peng also wrote and is directing an action adventure scene set in the army called "Daybreak." It is an anti-war comedy that is a timeless take on life during warfare.
21 students auditioned, and WHSTE was able to find parts for everyone.
The shows will be open for public viewing in the theater on Tuesday, June 12 at 7:30 p.m.