AL/NLCS predictions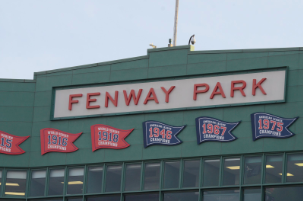 Hang on for a minute...we're trying to find some more stories you might like.
Boston (#1 seed, 108-54) vs. Houston (#2 seed, 103-59) on TBS
Best of 7
Oct. 13-21
Astros in 6
Gm 1: Houston wins @Boston
Gm 2: Boston wins @Boston
Gm 3: Houston wins @Houston
Gm 4: Houston wins @Houston
Gm 5: Boston wins @Houston
Gm 6: Houston wins @Boston
The first-seeded Boston Red Sox will square off against the reigning World Series champion, the Houston Astros, in a 2017 ALDS rematch. The matchup between the two powerhouses in the 2018 regular season was very competitive. In seven games, the Astros managed to squeeze out four wins against the team with the best regular season record, the Boston Red Sox. The Red Sox made themselves very well known with legendary seasons from two MVP candidates. American League batting champion Mookie Betts led the league with a .346 batting average and cranked out 32 home runs. J.D. Martinez, behind only Betts, ranked second with a batting average of .330 and also logged 43 homers and a league-leading 130 RBI. Starting pitcher Chris Sale racked up yet another near C.Y. Young season despite some nagging shoulder injuries. The Boston starting rotation is another point of note; after the late July acquisition of Nathan "Nasty Nate" Eovaldi, the Sox will attack the 'Stros with a rotation along the lines of Sale, Price, Porcello, Eovaldi and potentially Eduardo Rodriguez. One of the very few knocks on the Red Sox this season has been their collapsing bullpen lead by Craig Kimbrel and company. In the ALDS against the New York Yankees, the Sox bullpen was very up and down, including two near collapses in games one and four. It is highly unlikely that the Boston bullpen will be any good, and in order to win this series, the rotation and offense will really need to step up big.
A season removed from hoisting the trophy for their first World Series victory in franchise history, the Houston Astros will try to make it back to the Fall Classic by sailing past the Red Sox. Houston will lean on their unbelievable starting pitchers to get the job done versus Boston. Led by Justin Verlander, Gerrit Cole, Charlie Morton and Dallas Keuchel, the Astros undoubtedly had the best rotation in the league. Verlander, Cole, and Morton all had over 200 strikeouts and at least 15 wins, while all four of the starters had a great ERA, or earned run average. The 'Stros lineup can also be deadly, but they were plagued with injuries this past season. Stars George Springer, José Altuve and Carlos Correa missed a combined 100 games this season, but they're all healthy now. While the Astros may have had an injury-ridden season, Alex Bregman didn't seem to mind with his breakout season. Bregman drove in 103 RBI and blasted 31 dingers. Bregman put up eye-popping offensive stats all while having a near gold glove season. Like the Red Sox, the Astros also don't have a lockdown bullpen, but their middle relief has been good at times. The Astros struggled mightily out of the closer role most of the year, leading them to trade for Roberto Osuna (12 SV) at the trade deadline from Toronto.
In the end, the Red Sox will not be able to put up enough runs against the nasty Astros rotation and keep up with a loaded Houston lineup of Correa, Bregman, Springer, Altuve and company. The Houston Astros will be able to conquer the Boston Red Sox in the ALCS due to timely hitting and lockdown starting pitching.
Milwaukee (#1 seed, 96-67) vs. Los Angeles (#2 seed, 92-71) on FS1/FOX
Best of 7
October 12-20
Dodgers in 6
Gm 1: Los Angeles wins @Milwaukee
Gm 2: Milwaukee wins @Milwaukee
Gm 3: Los Angeles wins @Los Angeles
Gm 4: Milwaukee wins @Los Angeles
Gm 5: Los Angeles wins @Los Angeles
Gm 6: Los Angeles wins @Milwaukee
The Los Angeles Dodgers are taking on the Milwaukee Brewers to decide the National League Championship Series, and it's going to be fun to watch. This series will have something for everyone – high octane slugfests for the those who like the long ball and nail-biting pitchers' duels for the purists.
Los Angeles' last World Series crown came in 1988, and their last berth to the Fall Classic was last year, where they fell to the Houston Astros. The Brewers have never won a World Series, and their last berth came on the back of MVP Robin Yount in 1982.
The NL-best Brewers are coming off an annihilation of the Colorado Rockies in the battle of the beers. They are lead by NL MVP frontrunner Christian Yelich. The Brew Crew is the best they've been since 2011, where they fell to the St. Louis Cardinals in the NLCS. This 2018 campaign by the Brewers is eerily similar to that of 2011 – the Brewers once again have 96 wins and are lead by 2011 NL MVP Ryan Braun a young stud outfielder who is on track to win MVP honors. The Brewers lineup is somehow reaching a peak this October and should be exciting to watch. Though Yelich leads the team in every offensive statistic outside of walks and swiped bags, the Brewers are also reliant on the likes of Lorenzo Cain (.308 BA), Jesus Aguilar (35 HR, 108 RBI) and Travis Shaw (32 HR, 78 BB). Milwaukee's rotation, though suspect on paper, is efficient come game time. The Brewers are reliant on Wade Miley and Jhoulys Chacin, two players who are past their primes and are pitching for cheap. The Brewers have a fantastic bullpen to cover the later innings at Miller Park. Josh Hader (2.43 ERA, 143 SO) has burst onto the MLB scene as the most dependable setup man in the business. With a committee approach to closing out games, Milwaukee can turn to any of Corey Knebel, Jeremy Jeffress or Hader when they need to slam the door.
The NL West champion Dodgers are a more all-around team than the Brewers with its heavy offense and harsh bullpen. The Dodgers have a solid lineup, scary rotation, strong bullpen and stable bench. Los Angeles strengthened their lineup immensely by picking up second baseman Brian Dozier and shortstop Manny Machado during the season. Though on paper they should be better than last year, the Dodgers have somewhat disappointed expectations in 2018. They had 12 fewer wins this year, and that's in part due to the lackluster offense and in part due to rough injuries. L.A. lost their star shortstop Corey Seager to Tommy John surgery early in the season. They also spent part of the season without ace Clayton Kershaw. Regardless of mid-season struggles, the Dodgers are here now and are prepared to take opponents. Their rotation is terrifying – the best pitcher in the game, Clayton Kershaw, is fully healthy and coming off blanking the Atlanta Braves. Behind Kersh is Hyun-Jin Ryu, who managed a 1.97 ERA in 15 starts. Further behind Los Angeles' one-two punch are Walker Buehler and Rich Hill, two pitchers who can be dependable and dangerous on occasion. The Dodgers bullpen is headlined by star closer Kenley Jansen, who bolstered 38 saves through 69 appearances.
This isn't the Dodgers' first rodeo – in fact, it's their third straight berth and sixth appearance in the last decade. Los Angeles has the experience and depth for a deep postseason run. Milwaukee is very entertaining to watch, but when their rotation comes up short, it will be the Dodgers' depth and rotation that will win this series through six games. Christian Yelich is but one man.
About the Photographer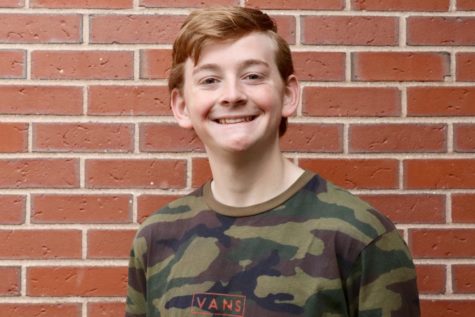 Charlie Moore, Editor-In-Chief





Charlie Moore, class of 2020, is a fourth-year journalism student and fourth-year reporter for WSPN. He is a Co-Editor-in-Cheif for WSPN. In...