Athletic Director Heath Rollins on new stadium, press box and more
In the coming months, Wayland High School will be updating parts of the turf field, bleachers and press box as part of a larger project. The new press box will exhibit significant changes from the current one. Athletic Director Heath Rollins provides information on the new additions coming to WHS.
"This is a four-year process that we've been going through to replace [our] turf field, stadium, track and tennis courts," Rollins said. "[The press boxes] are one small piece of a big, big project."
According to Rollins, the new press box and bleachers will be updated to be more handicap accessible, with ramps leading all the way up and more space within the box.
"The press box we're getting is a high-end standard for high school," Rollins said. "It's 24 [ft] by 10 [ft]… There are a lot of rules around press boxes because you have to have access to the ADA compliance. You have to have a ramp up or an elevator. You have to meet all these specs."
The new additions, such as the press box, will act for many purposes in order to help teams and games run as smoothly as possible.
"[The press box] is a really multi-purpose thing at a high school," Rollins said. "We run clocks in there, we have official spotters as part of the game staff, announcers [and coaches are] in there sometimes and [we have] filming for our teams and public access."
The new changes will be advantageous to sports viewers at WHS, with new updates coming to ensure a wide variety of people can come to watch games at WHS.
"Our bleachers are going out," Rollins said. "Our bleachers are switching from one side of the field to the other. Our bleachers don't meet the requirements for the American Disabilities Act (ADA) compliance. We don't have places for wheelchair access, so we are mandated by the law to replace them."
The years-long process may soon come into fruition with a vote coming this spring at a town meeting.
"Our vote has been moved to April," Rollins said. "It would be really hard to start in May, but that is still feasible."
About the Contributor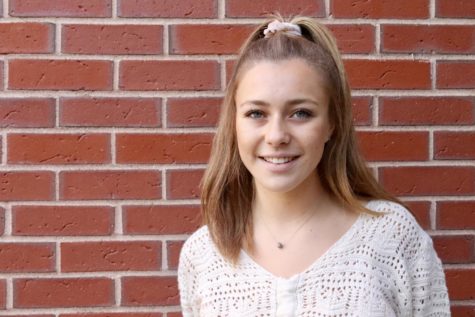 Hailey Robinson, Sports Editor & Copy Editor
Hailey Robinson, Class of 2020, is a co-editor of the sports section for WSPN. This is her third year on the staff. In her free time, she enjoys skiing,...