Warrior Weekly: Boys win the sectional finals
Hang on for a minute...we're trying to find some more stories you might like.
Warrior Weekly is a weekly blog discussing both Wayland and national sports. This year, sports broadcast editor Charlie Moore and staff reporters CJ Brown and Aiden Chitkara will alternate as writers. Read Charlie's first post about the varsity boys' soccer team below.
For the first time since 2016 when they took home the state championship, Wayland boys' varsity soccer has conquered a bid to the state finals. On Sunday, Nov. 11, the No. 6 seeded Wayland Warriors faced off against the No. 1 seeded Lynnfield Pioneers. The match was on a bitterly cold night in Lynn, Massachusetts.
The Warriors went in as the underdogs, five seeds inferior to their opponent. The game was 32 miles north of Wayland High School but only 7 miles from Lynnfield High School. So much for a neutral site.
Manning Field was raucous with Lynnfield and Wayland supporters, the aluminum bleachers packed with alumni. The match was being taken in by winter jackets and shivering figures. Everyone was ready for kickoff.
But how did Wayland get here? Coming off their worst record in the last five years, the Wayland Warriors entered playoff contention with a 9-3-4 record. Last year, one year removed from a state title, Wayland was the No. 1 seed and had a 10-1-5 record. They lost to No. 5 Watertown on penalties in the sectional semifinals.
Wayland entered this year's Division 3 North Finals without a first-round bye for the first time since 2013. They managed to blank No. 11 seed Melrose 1-0 in round one. They faced rival No. 3 Bedford in round two, who were coming off their first-round bye. The game was tight until Wayland advanced on penalties.
The sectional semifinals were next, and Wayland had the momentum of an insane OT victory against Dracut in football riding for their match against the same school in soccer. Wayland went down to Dracut in the early going. However, senior Jack Dretler managed to slot in two goals within minutes of each other to tie the game and then take the lead heading into halftime. The score stayed locked at 2-1 in Wayland's favor, and Wayland fans started to chant, "Just like football," as the game entered stoppage time. Dracut promptly tied it and forced overtime. Sophomore Zach 'Zamp' Campana rocketed a goal straight through the hearts of Dracut players, pushing Wayland through to the finals.
So, Lynnfield, (14-2-2) as the best seed in the division, cruised through No. 8 Newburyport and No. 5 Pentucket, winning 2-0 both times. The game was essentially a home game for them, as their high school was just 10 minutes from Manning Field. Despite these factors, Wayland wasn't going to just lay down and lose.
Wayland jumped out to a good start on a goal from senior Devin Wong. Senior Christian Kiernan plopped a second goal into the back of the net to make it a 2-0 lead. Campana rocketed a rebounded ball for another goal, making it 3-0 Wayland heading into halftime. With the exception of a consolation score from Lynnfield, Wayland stomped out the No. 1 seed with somewhat ease, winning the Division 3 North title for the first time since 2016.
On Wednesday, Nov. 14, Wayland took on Holliston, the victors of the Division 3 South title. Holliston was 12-1-3 on the season and the three seed from their Sectional bracket. The match was at Norwell High School, an hour southeast of Wayland, on a school night. The game was the coldest Wayland had played in yet; the temperature was a mere 30 degrees at kickoff.
Wayland dominated possession for the first half of the match. At the eighteenth minute, Zach Campana launched a volley, catching the goalie off guard and putting Wayland up 1-0. In stoppage time of the first half, Holliston capitalized on a free kick, tying the game at 1-1. As the game was winding down to the final minutes of regulation time, Gage Fuller rocketed a ball at goal from far off. The Holliston goalie caught the attempt and fumbled it into the back of his own net. Wayland was up 2-1, and that score would hold. Wayland was going back to the State Championship for the first time since 2016.
So what's next for Wayland's last remaining fall sports team? Nipmuc. The victors of the Division 3 Central title, Nipmuc is 14-2-2 and the one seed from their sectional bracket. Wayland's last appearance in a state final was in 2016 when they beat Nipmuc 2-0. This match is something of a rematch. The game will be on Saturday at 10 a.m., on Nov. 17, at Woburn High School.
Opinion articles written by staff members represent their personal views. The opinions expressed do not necessarily represent WSPN as a publication.

About the Writer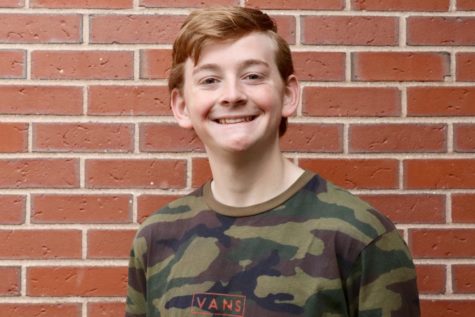 Charlie Moore, Editor-In-Chief





Charlie Moore, class of 2020, is a fourth-year journalism student and fourth-year reporter for WSPN. He is a Co-Editor-in-Cheif for WSPN. In...