News Brief: WHS to administer MetroWest Adolescent Health Survey
Hang on for a minute...we're trying to find some more stories you might like.
All Wayland High School students will participate in the MetroWest Adolescent Health Survey on Thursday, Nov. 15. The survey includes questions pertaining to student health and risky behaviors such as alcohol, tobacco and other substance use. It also asks about violence, bullying, cyberbullying, physical activity, nutrition and mental health.
In a schoolwide email, Principal Allyson Mizoguchi described how students' answers to the survey are important because they are used in developing the Wellness curriculum and student body programs.
The survey is regional and is administered every two years across almost 30 school districts. Wayland has been giving students the survey since 2006. Students will have to follow a special bell schedule, and the survey will be taken in advisory between second and third block.
"We trust [students] to answer questions honestly so we can rely on the data to make effective and appropriate decisions in the future to improve [their] high school experience," Mizoguchi wrote.
The special bell schedule (H day):
Block I – 7:30–8:20
Block II – 8:25–9:15
Survey (In Advisory): 9:20–10:05
Block III – 10:10–11:00
Block IV
L1: 11:05–11:30
C: 11:35–12:25
C: 11:05–11:30
L2: 11:32–11:57
C: 12:00–12:25
C: 11:05–11:55
L3: 12:00–12:25
Block V – 12:30–1:20
Block VI – 1:25–2:15
About the Contributors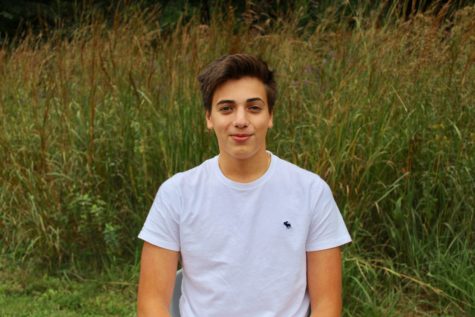 Christos Belibasakis, Assistant Webmaster & Film Critic
Christos Belibasakis, class of 2020, is a second-year staff reporter and film critic for WSPN. Christos plays baseball for WHS. In his free time, he enjoys...