Students defeat faculty in Spirit Week basketball game (21 photos)
Hang on for a minute...we're trying to find some more stories you might like.
In efforts to promote student involvement, the Student Council held a student vs. faculty basketball game on Nov. 20. The teams were mixtures of both experienced and newer players.
"[The game] was a really fun event," junior Ciara Murphy said.  "It was my first time playing, and the players were really nice."
During halftime, Student Council offered a Chick-Fil-A gift card to the first person who could make a halfcourt shot, which was won by junior Abi MacDonald.
"It was so exciting," MacDonald said. "Everyone was cheering, and I felt really hyped [up]."
The roster included students from every grade and teachers from nearly every department.
Students:
Senior Xander Livingston
Senior Kate Balicki
Senior Brian Carmichael
Senior Jake Tyska
Senior Michael German
Senior Torri Roberson
Junior Emma Kiernan
Junior Ciara Murphy
Junior Shawn Bernier
Sophomore Porter Moody
Freshman Andrew Zhao
Freshman Lauren Medeiros
Teachers:
Math teacher Eric Wolven
Math teacher Jeff Brewington
English teacher Sara Snow
Wellness teacher Rachel Hanks
Wellness teacher John Berry
K-12 Wellness Director Scott Parseghian
Spanish teacher Jill Swenson
METCO Coordinator Mark Liddell
Drama teacher Aidan O'Hara
History teacher Kirsten Lahey

About the Contributor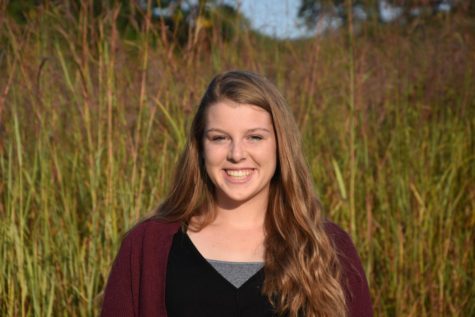 Julia Callini, Broadcast Editor
Julia Callini, class of 2020, is ecstatic to be back at WSPN as broadcast editor. This is her second year on staff, and she cannot wait to learn more about journalism, photography, videography and more.  In her free time, she likes to read, write, discover new music, hike, play with her dog, watch good and bad movies, explore, travel and go on adventures.

Contact: [email protected]