Alternative Forms of Learning: Where students look for support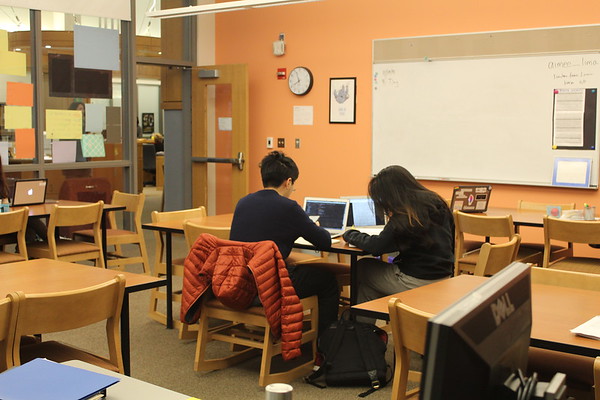 Students face many challenges and difficulties throughout their academic journey. In these times of trouble, there are helpful resources, such as the WHS academic center, where they can be connected with a personal tutor. The academic center focuses on helping students who are in need of academic support. There are numerous sources that the students can look towards for help when in the academic center.
"The academic center has all different ways to help students," academic center monitor Ms. Lima said. "I'd say one of the biggest things we can do is offer students tutoring, whether it's with a teacher who volunteers some of their time in the academic center, or if it is with a peer tutor."
The National Honors Society is the nation's premier organization established to recognize outstanding high school students. At WHS, several students are involved in this organization. These students are required to tutor one block each cycle in the academic center.
"They gave me a list of their strengths and also their free periods," Lima said. "Then, I created a schedule so that there are peer tutors almost every single block in the academic center."
With this system in place at the academic center, students get the chance to gain some knowledge and learn from an upperclassman here at the high school. For some students, being able to work with another student may be more comforting for them.
"I pretty much just walk around and see what the kids need," member of the National Honors Society senior Annie Clark said. "I sit down with them and I'll go through studying methods, or I [help] research stuff for them. I go through study guides, and help them go to their teachers [for help]."
By having these tutors as an option, students get the opportunity to better understand their current class curriculum and what they're learning. With this extra help, many students see a positive change in their grades.
"It's really benefited me," sophomore Elizabeth Micolisin said. "I've seen my grades improve, especially my English grades with Ms. Lima's help." "She gives me spelling corrections [and] examples for my essays [which is] really helpful."
However, not every student that visits the academic center has a tutor. Instead, some just go to do their work. The quiet space allows students to be focused on their school work and have no distractions.
"It's really quiet in there so it's a good learning environment," Micolisin said. "I think it's a lot better than the library media center because you can just go in there, get your work done and [avoid] socializing."
Although the academic center provides lots of help, some students may not have the time or feel comfortable working with other students. Another place that kids look at is the personalized learning source: Khan Academy.
"I'm not sure exactly everything that [Khan Academy] covers, but I used it for bio last year, and I use it for math this year," sophomore Darcy Foreman said.
Khan Academy is an online non-profit educational organization that offers practice exercises, instructional videos and allows for students to study at their desired pace from outside of school.
"[Khan Academy] gives me a different way to look at solving problems and reinforces what I've learned in class," Foreman said.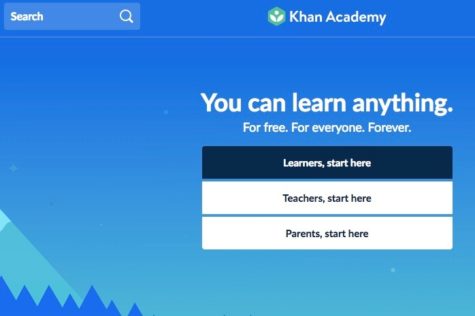 The website consists of Youtube videos with short lessons on a broad range of topics. Many of the WHS students also use these videos as another reference.
"I definitely would [recommend it for other students] because it's definitely helped me focus on different ways of doing things," Foreman said.