Early snowfall attracts students to the slopes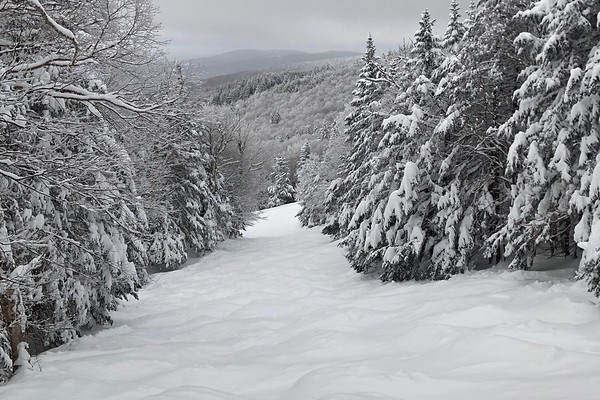 The first major winter storm of the year, Winter Storm Bruce, dropped upwards of 18 inches of snow on certain parts of the Northeast, including Vermont, New Hampshire and Maine, prompting many student ski and snowboard enthusiasts to hop in their cars and head north to jumpstart their ski seasons.
Junior LJ DiCarlo, an active skier, frequents Killington Mountain, a ski resort in central Vermont. DiCarlo skied his first day this season on Nov. 23. While he was excited to get back on the slopes, he noted that the conditions were firm.
"It's the best start to a season yet," DiCarlo said. "It was a little icy and skied off, but it was some good skiing."
Junior Erin Greenberg has started her ski season as well. Hers began at Sunday River in Maine. Greenberg attributed the early-season conditions that DiCarlo mentioned to high traffic volume on particular trails.
"It's been hard-packed because there's been a lot of people on just certain trails," Greenberg said.
Along with the early snow, many local events have contributed to students' anticipation of the upcoming season. The Women's Alpine World Cup held a race at Killington, in which top ski racers from around the world competed for the fastest time, with results often decided by only hundredths of a second. DiCarlo mentioned that the World Cup gets him ready to start the season in a positive and exciting way.
"The World Cup is a huge part when it comes to psyching me up for the ski season to come," DiCarlo said. "It is always super high energy and always builds my excitement for the [upcoming] season."
The race attracted nearly 18,500 fans. DiCarlo took notice to the scale and vibrant energy of the event.
"It was pretty cool to see so many people," DiCarlo said. "[It was] super energetic. Everyone was into the skiing."
While grateful for the early season weather, DiCarlo doesn't love skiing in icy conditions that many World Cup athletes face on the hill. He prefers the powder.
"Something about it is different," DiCarlo said. "Bouncing and putting a bunch of effort into each turn [and] going up and down [makes you] feel invincible."
Due to the early weather, DiCarlo is optimistic that this year's ski season will be a long one, noting New England has a long track record when it comes to good snow in March. Even if snow is hard to come by at the end of the season, DiCarlo looks forward to the warmer weather.
"It's always fun," DiCarlo said. "[Even] if we don't get much snow, it's always warm, and spring skiing is the best."
Students are also looking to spend more time with their families and friends during the ski season. Senior Jackson Lieb takes advantage of local night skiing at mountains such as Wachusett to head for the hills with his friends even on school nights.
"I really enjoy night skiing after school," Lieb said. "It's fun to take some buddies and go out."
Ski season also provides many students with quality family time. In fact, DiCarlo argues that increased family time contributes to his enjoyment of ski season.
"I enjoy spending [the] time with my family," DiCarlo said. "[Skiing is] a good family activity that brings us all together. [It's] some good bonding time."
About the Contributor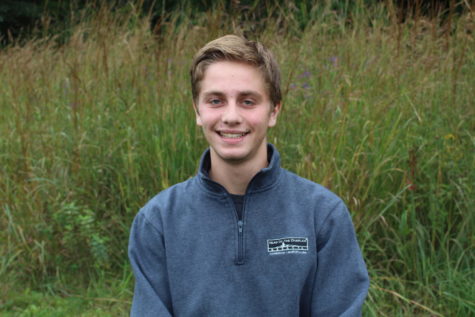 Alex Janoff, Business Manager
Alex Janoff, class of 2019, is WSPN's business manager. He is a first-year reporter. Outside of school, Alex is a coxswain for Wayland-Weston crew and...