Politipress: A Looming Shutdown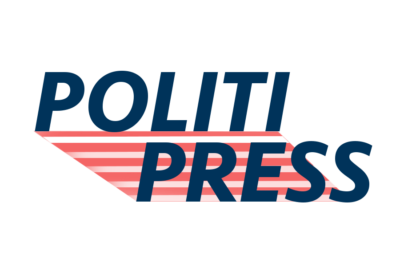 For the voting members of our community, it is often hard to have a firm grasp on who the politicians that represent us are and what they do. In this installment of Politipress, I take a look at the fiery debate over President Trump's border wall and why it may lead the federal government to a partial shutdown.
Congress has been debating one of the more controversial issues to grace its docket in recent memory. President Trump's solution to illegal immigration from our southern border is simple, and, quite literally, concrete: a wall. One of his most catalyzing campaign promises, Trump has adamantly pushed for a big wall to protect our border.
Republicans in Congress, unsurprisingly, are pushing for the funding of this wall. Democrats, even less surprisingly, are fighting that push.  Over the past couple weeks, the debate has been fierce, and with no solution in sight, a shutdown seems imminent.
But is this the hill, or rather wall, that both parties are willing to die on? The answer is yes! Our country is partisan enough that Trump's border wall is the issue that will likely send us to shutdown.
As the stalemate has grown more and more inevitable, President Trump invited Democratic House Speaker Nancy Pelosi (D-CA) and Senate Minority Leader Chuck Schumer (D-NY) to the Oval Office to discuss the issue at hand.
The meeting, which was documented by what felt like a million cameras, boiled down to a ginormous screaming match. The president loosely attempted to change Pelosi's and Schumer's minds by insulting them. The president has been looking for $5 billion, but Pelosi, Schumer and Democrats have insisted $1.6 billion is their maximum.
Pelosi, Schumer and Trump argued harshly, with Trump claiming he'd be happy to shut down the government over the wall. Pence simply sat there, looking as though someone had served him a bowl of cold soup.
Congress actually reached an agreement to avoid a shutdown on Dec. 20th, an exhale for Americans everywhere. That was until President Trump refused to sign it, as there wasn't a provision to fund the wall. Trump torpedoed the bipartisan bill because it didn't have his funding yet. He's proved he's good for his word when he promised a shutdown in the name of southern border security.
A government shutdown would be, to say the least, bad. According to NPR.com, a government shutdown would mean 420,000 federal employees would be working without paychecks, while another 380,000 will simply not be working at all. This is coming during the holiday season, meaning many families will be struggling to make ends meet during one of the happiest times of the year.
Additionally, funding for really important agencies would halt. TSA employees would be working without a paycheck during the busiest travel time of the year. The same goes for others, like the FBI and the Border Patrol. Ironic that the debate over border security may effectively delay the paychecks for those staffing our southern border.
Hopefully, you aren't planning on visiting a National Park this holiday break, as your vacation could be in peril with a shutdown government. The federal government runs the National Park Service, which means it's more than likely any national park, zoo or trails could be closed for business this New Year. But then again, hopefully, the government doesn't have to shut down.
While I am always apprehensive to subject my opinion into these political installments, I feel it is essential we avoid a shutdown this holiday season. It would deprive hundreds of thousands of government employees of payment and would be a terrible blow to the success of bipartisanship.
On the other hand, a government shutdown sounds a lot worse by name than it actually can be. Though Congress won't be in session, our country will still function. I believe the president is being intriguingly stubborn, and though $5 billion is a hefty cost for a giant wall, the man was elected on this campaign promise and may stop at nothing to start construction.
Opinion articles written by staff members represent their personal views. The opinions expressed do not necessarily represent WSPN as a publication.
About the Contributor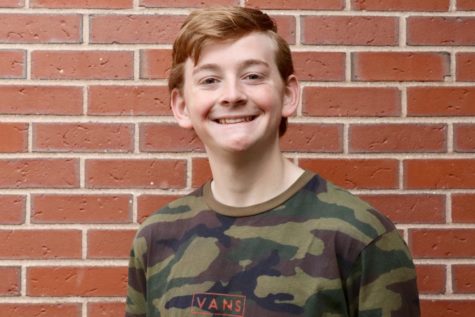 Charlie Moore, Editor-In-Chief





Charlie Moore, class of 2020, is a fourth-year journalism student and fourth-year reporter for WSPN. He is a Co-Editor-in-Cheif for WSPN. In...