Abi MacDonald: Basketball is where I can be myself and make new friends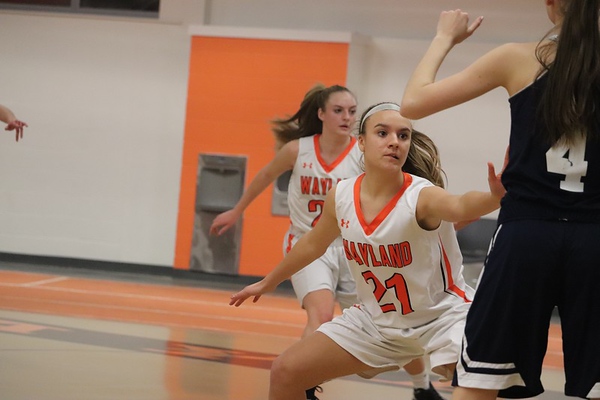 Junior Abi MacDonald's love for basketball started on the Wayland basketball courts. Every winter since first grade, MacDonald has been dribbling up the courts and putting points on the board for both Wayland teams and, starting in third grade, for Amateur Athletic Union (AAU) basketball teams as well.
In fifth grade, MacDonald started playing basketball year-round, but she didn't know she wanted basketball to be a top priority until she was inspired to try out for the seventh grade basketball team.
"I like playing basketball, because it is a place where I can be myself with my team and make new friends," MacDonald said. "Also, I enjoy basketball because of the intensity and physicality of the game. It is a very skillful and aggressive game which I appreciate."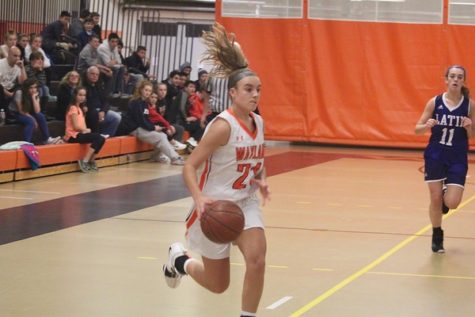 Some of MacDonald's favorite parts about playing basketball are the friendships she creates while on the team, and this especially applies to for her on the Wayland team. MacDonald received a spot on the Wayland's girls varsity basketball team her sophomore year and since then, has been committed to everyone and everything on that team.
"My favorite parts about playing for Wayland [are] the bonds that you create with your team," MacDonald said. "There are so many traditions that this team has that it is nearly impossible to not have fun and get to know your team.
For Wayland, MacDonald is a leading player on and off the court. One position she plays is point guard, a leading position that helps determine plays and helps control the pace of the team.
"I like point guard because I get to set up the offense and control how fast or slow the offense will be," MacDonald said. "Also, the point guard has to play safety when a shot goes up on offense, and I like being safety because defense is my favorite."
MacDonald tends to play shooting guard as well, a role whose main priority is to get points for their team and lead the offense.
"I like shooting guard because I get to help out the point guard when she gets stuck, and the position gives me lots of shot opportunities which can help my team win games," MacDonald said.
A favorite memory of MacDonald's while playing with Wayland varsity basketball is when the team had the opportunity to play at TD Garden against Weston.
"I remember looking up into the stands [at TD Garden] and seeing all of our friends and family cheering us on as we walked onto the court," MacDonald said.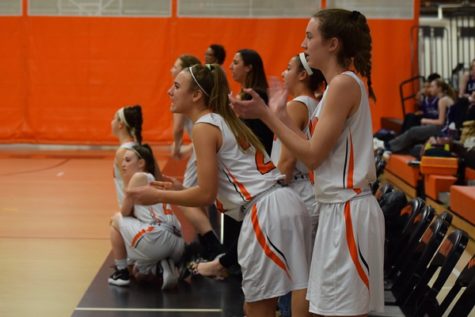 Some of MacDonald's greatest accomplishments as a basketball player include winning four tournaments in a season with her AAU club team, winning the DCL Small summer league trophy and winning a community service award for the Coaches vs. Cancer game last year. With these achievements and more to come, MacDonald wants to coach in the future.
"In the future, I really would enjoy coaching a basketball team, because I want to share my knowledge of the sport with younger players," MacDonald said.
If MacDonald receives an offer to play basketball at the collegiate level, she plans to take that opportunity. At the moment, however, she plans to continue her love for the sport with intramural basketball in college.